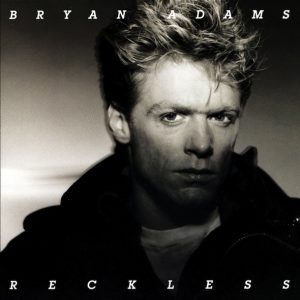 http://www.theprovince.com/entertainment/Bryan+Adams+defined+drive/6777871/story.html
Bryan Adams' first cross Canadian tour in 20 years: 20 shows in 20 cities. • Rogers Arena • June 16, 8 p.m.
Photograph by: John Mahoney , THE GAZETTE
Hit singles make the musician's name. Reinvention and recycling are key to career longevity. Bryan Adams gets that.
His nearly four decades in the entertainment industry are a study in how to do it right.
The Lynn Valley lad was just 15 years old when he joined Vancouver's glitter rocking Sweeney Todd replacing departed vocalist Nick Gilder. With the single "Roxy Roller" ruling Canada, the band was a hot ticket. Filling in for the talented, more experienced Gilder couldn't have been easy. Andrew Molloy of Victoria rockers Budokan recalls the young singer owning the frontman's role.
"The first concert I ever attended was Trooper with Sweeney Todd opening in Victoria in fall 1977," says Molloy. "If Wishes Were Horses had just been released with Adams singing on it and the band opened with the epic title tune. He came out in a top hat, long shag cut and was awesome. It set me on the course I continue to follow and its funny that chapter has been airbrushed out of his history and I don't understand why."
Perhaps the budding singer/songwriter was thinking ahead to what would follow the short glam explosion, anticipating the move back to jeans, T-shirt and leather jacket power rock. He may have wanted to tip the top hat to the past as he and writing partner, and Prism drummer, Jim Vallance set to making history. Three years after that concert, his solo debut and single "Let Me Take You Dancing" arrived to favourable response. The follow-up album, You Want It You Got It was certified gold in Canada. Broadcaster Terry David Mulligan was impressed by the Sweeney Todd-era artist, awed by what followed.
"You could tell, without ever even seeing him on stage, that he was going to do exactly what he wanted because he was so driven," says Mulligan. "I began to look for that kind of drive in other artists because he wore it like a badge; determined not to be denied. When "Straight From the Heart" hist Top 10 in the U.S., I was in San Francisco and thought "holy spit, how about that." By the time I got back to Vancouver in '84 it was his town to rock."
That song and title track to his 1983 third album, Cuts Like A Knife, establilshed Adams as an international act. The writing with Vallance was honing in on exactly the singer's best qualities — that gravelly voice, big arena choruses and lyrical directness — delivering solid song after song. Cuts Like a Knife went triple platinum (300,000) in Canada and platinum (1,000,000) in the U.S. Hamilton, ON., musician and producer Colin Cripps (Crash Vegas, Junkhouse) doesn't mince words Adams' influence on his career.
"30 years ago I moved to Vancouver to get a music career going largely because of Bryan since it was where he got started so I figured it might help me," says Cripps. "After some months of getting nowhere, realizing how much harder it really was to get noticed no matter where you were, I moved back east feeling somewhat defeated. I could never have imagined that 20 years later we would become friends and work together."
In 1984, Reckless sealed the deal. Huge in North America, Europe and Asia, it lead to Grammy nominations, MTV awards a string of JUNOs and sold out tours. Into the Fire (1987) didn't match Reckless but it's rare to see any act pull off such a coup in succession. There were still two top 10 international hits on the album, "Hearts On Fire" and "Heat of the Night." The tide was beginning to change towards dance-pop sounds that weren't his forte. From glam-mer to rocker to romantic was next. "Everything I Do (I Do It For You)" from 1991s Waking Up The Neighbours appeared in the film Robin Hood: Prince of Thieves and was his second Billboard Hot 100 #1 hit. In England, it spent a record 16 consecutive weeks at that position in the singles charts. A Grammy Award for Best Song Written Specifically for a Motion Picture or Television followed. With ballads comes bad-mouthing and it isn't hard to find people who weren't loving the love songs. Veteran hardcore punk Joey Keithley of D.O.A. fame didn't care.
"You know Randy Rampage (bass) used to jam with him when they both were kids in North Van," says Keithley. "But Terry Jacks and Dale Weiss of Track Records got us and Bryan Adams together for a two night stand at the 86th Street Cabaret to raise funds and awareness about all the pollution mills were dumping in the ocean. It went great and I wish I had footage of Adams and I trading lines in a duet of "Stand By Me" on night two. He was really a regular guy."
Perhaps that regular joe status is what allowed Adams to get up close and personal with supermodels and celebrities pursuing his passion for photography in the nineties with books Made In Canada (1999), Haven (2000) and American Women (2005). As his musical career motored on overseas, it had hit legacy status at home with those early hits still in heavy rotation but newer material getting incresingly less attention. Jack FM assistant programmer Terry Chan says that doesn't mean he doesn't matter. Adams remains relevant with works such as 2005s "Don't Give Up" with electro-dance duo Chicane and his sold out acoustic tour and live album Bare Bones (2011).
"It's all about the songs and songs such as "Summer of '69" are as relevant to listeners today as when it came out almost 30 years ago," says Chan. "He also has maintained this nice guy image for all that time which, let's be honest, not everyone has. My last point, most important, is that when he plays live whether it's solo acoustic or with his band they just kill it. Even at age 50-plus, he's stood the test of time."
Live Nation Canada president Paul Haagenson says that the new cross-country tour will not only leave longtime fans smiling but likely win Adams some new ones. This tour is the exact opposite of the acoustic one.
"Lots of artists when they scale down like that solo acoustic tour give the impression that they won't be scaling up again," says Haagenson. "In his case, he's doing 20 cities with the band, selling out everywhere with a bigger and better production from his usually modest one. It gives him more scope and grandeur than previously but it's really the fact that the material, the performances and the energy are as phenomenal as they've ever been."
Haagenson echoes Mulligan's estimation of the musician saying that the book is far from written yet. It's anyone's guess what Adams' next move will be. For the moment, he's recycling the hard rocker and that's a hit (again).
sderdeyn@theprovince.com
twitter.com/stuartderdeyn
ENDURING INFLUENCE
Just how much of an enduring influence on local musicians is Bryan Adams? A lot based on the responses received from members of Marianas Trench and The Left.
Matt Webb (Marianas Trench guitarist): "Bryan Adams is a total legend. What musician wouldn't want a career like his? 8 billion #1 hits, myriads of records sold, owner of the coolest studio in the world. He is someone we certainly look up to and has done wonderful things for Canadian music."
"Many people aren't aware that BA owns a recording studio in Vancouver which he rents out dirt cheap to musicians from all walks of life, using his success to give back to the music community. Having had the privilege of working there several times, I can say that Marianas Trench records sure wouldn't sound the same without BA. So . . . thanks!"
Josh Wyper (The Left, keyboardist/vocals): "When I was developing my career starting out, there weren't a lot of musicians who I could model my style and career goals after. After hearing his duet with Spice Girls' Melanie C, "When You're Gone," and I thought that smoky vocal style was something worth striving for even if it isn't as popular at the moment. Without going too far into it, his voice and his writing all have a very distinct feel that suit him and aren't stylistically written to be hits. They are just classy and unique to his style."
An Evening With Bryan Adams
Where: Rogers Arena
When: Saturday, 7 p.m.
Tickets: $20, $49, $69 and $95 at 
Livenation.com
, Rogers Wireless Box Office, 
Ticketmaster.ca
© Copyright (c) The Province
Read more: http://www.theprovince.com/entertainment/Bryan+Adams+defined+drive/6777871/story.html#ixzz1xsfAXyqH