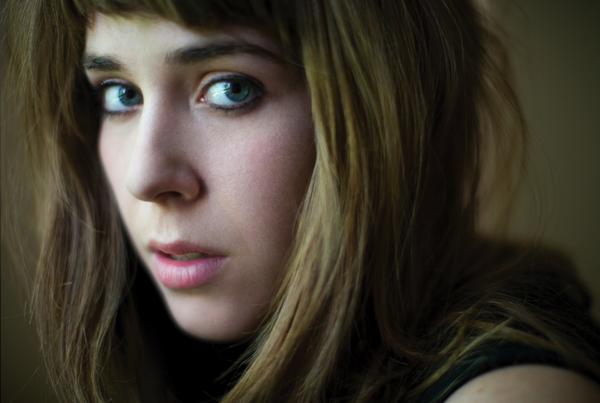 Serena Ryder returns to CKUA to talk about her amazing new album Harmony.
It's going to take some fans by surprise but it's going to be the album to take her career through the roof.
Frankly, it's one of the best Canadian releases I've heard all year.
Polished, engaging and memorable!!
 Here's what the Montreal Gazette had to say
 With the follow-up to her breakout album, the slick, but formulaic Is It O.K., singer-songwriter Serena Ryder hints at an artistic lifespan that could well extend beyond mainstream radio hooks that are instantly memorable and just as swiftly forgotten.
There's a helping of the latter in some tracks, like the big-chorus opener, What I Wouldn't Do and the sing-song arena hopeful Mary Go Round. But little sonic treasures like the Let's Go handclaps on the former song, and the layered vocal bridge in Baby Come Back elevate even the average material.
Ryder can write a melody, as the sunny gem Fall demonstrates. But when she stretches out, as she does on the soulful ballad Please Baby Please, the subtly electro-wise jazzy torcher For You (which is reminiscent of the Screamin' Jay Hawkins classic I Put a Spell on You) and the almost Broadway-ready and infectious Stompa, you can hear a real career beckoning.
PLAYLIST:
| | | |
| --- | --- | --- |
| Artist | Song | Album |
| Steely Dan | Josie | Live on Letterman |
| Son of Dave | Aint nobody but the blues | Shake a Bone |
| Tim Chaisson | Speak easier | The other side |
| Tom Petty | Candy | Mojo |
| The Beatles | Hey Jude | 67/70 |
| Serena Ryder | No Body but you | Harmony |
| Serena Ryder | Interview | |
| Serena Ryder | Fall | Harmony |
| Serena Ryder | What I wouldn't do | Harmony |
| Serena Ryder | Baby Come Back | Harmony |
| Hour Two | | |
| Serena Ryder | End of Interview | |
| Serena Ryder | Mary Go Round | Harmony |
| Tom Wilson | Keep on Grinning | Dog years |
| The Band/Crickets | Not fade away | Not fade away |
| Prince | Musicology | Musicology |
| Black Crowes | Cold boy Smile (Acoustic) | Croweology |
| Cara Luft | Idaho | Darlingford |
| Harry Manx | Nine Summers Lost | Bread and Buddah |
| Staple Singers | Respect Yourself | Stax 50th Ann |
| James Brown | Man's World | Best of |
| Van Morrison | Madame George | Astral Weeks |
| Steve Cropper | Help me Somebody | Dedicated |
| | | |
| | | |