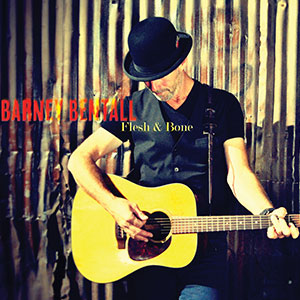 In hour one of this Saturdays' show its Dustin Bentall, on the road on tour somewhere between Cleveland and Chicago.
He talks about that life and his music and of course his family.
Currrent release is the Orion EP.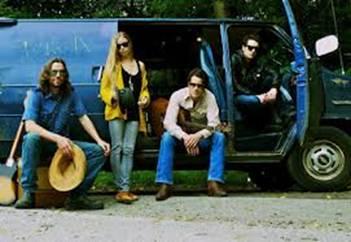 Plays Calgary with Lindi Ortega Feb 16 The Palomino
Edmonton Feb 17 Avenue Theatre
Jasper Legion Feb 18
"There's no question I've learned more from him than anyone else in the business. He never pushed the guitar on me but was always there to answer any questions I had, and left the actual learning up to me. I spent a few years wishing he had cracked the whip a little more but I have come to realize that the style I have developed has been a product of my own chosen influences. The old man proved over and over that he can rock with the best of them. I've always been really proud of that and hoped that it's written in my DNA"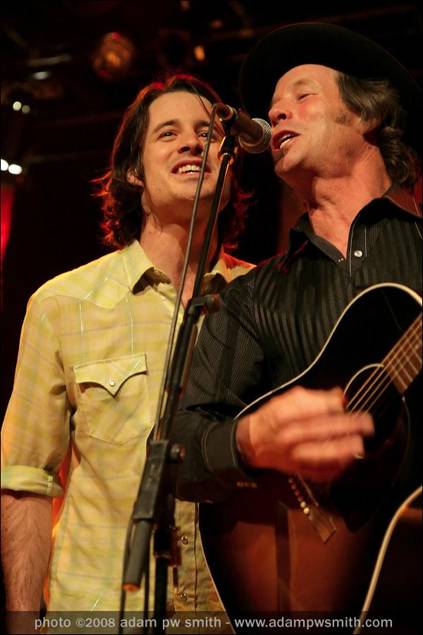 In Hour Two it's a his Father Barney Bentall, himself on the road in the Okanagan.
Barney's latest release is the sublime Flesh and Bone.
In addition to the theme of renewal, Flesh & Bone represents a full circle journey for Barney Bentall.
"When I started my career, we had no industry experience. We did everything ourselves – often poorly. Then came the record label and the record label dollars. For Flesh & Bone, we just went into the studio free of judgement and recorded songs the way we used to, but with a few more years under our belts, a different perspective and hopefully a little more wisdom,"
Barney Bentall has also established a sense of community within the music industry through The Grand Cariboo Opry, a one of a kind event that harkens back to a simpler time. Consisting of two generations of some of Canada's finest roots and country musicians, The Grand Cariboo Opry is about laughter, storytelling, and the timeless sound of contemporary songwriters steeped in tradition. Regular guests include Ridley Bent, Leeroy Stagger, Barney's son Dustin Bentall, Kendel Carson, Matt Masters, Wendy Bird, Steve Dawson, and The High Bar Gang to name a few.
With the release of Flesh & Bone Barney Bentall is set to continue his journey and share his stories with audiences coast to coast.

| | | |
| --- | --- | --- |
| Saw her standing there | The Beatles | Past Masters |
| Love me Do | The Beatles | Past Masters |
| All my Lovin' | The beatles | Red LP |
| I want to hold your hand | The Beatles | Past Masters |
| Old Folks Boogie | Little Feat | High Wire Act – Live in St Louis |
| Punish the Monkey | Mark Knopfler | Kill to get crimson |
| Good times roll | Steve Miller | Bingo |
| Souvenirs | Dustin Bentall and the Smokes | Orion EP |
| Don't want to hear it | Lindi Ortega and The smokes | Cigarettes and Truckstops |
| Ballad of Billy Cowsill | Dustin Bentall and the Smokes | Orion EP |
| Gotta Serve Somebody | Shirely Caeser | masked and Anonymous |
| White boy Lost in the Blues | Lyle Lovett | Release Me |
| Willie and The Hand Jive | Amos Garrett | Live off the Floor |
| She got Kick | Ben Harper/Charlie Musslewhite | Get Up |
| Margie | Ray Charles | Live in Concert |
| I hear you knocking | Rockpile | Live at Montreaux 1980 |
| Waitress | Boy | Mutual Friends |
|  The Shoop Shoop Song | Betty Everett | Oldies but goodies |
| You Send Me (demo) | Sam Cooke | Best of |
| One Fine Day | Barney Bentall | Flesh and Bone |
| Four went to war | Barney Bentall | Flesh and Bone |
| St. Valentine's Day | Barney bentall | Flesh and Bone |
| The Ballad of Johnny Hooker | Barney Bentall | Flesh and Bone |