Here they come THE CALIFORNIANS..Four Top Wineries Pour North.
Bill Jones..Chef and Author releases the Deerholme Foraging Book
And it's the opening of the Prawn Festival again in Vancouver this weekend.
Nessa Van Bergen. Chef Ned Bell and The Wine Diva are Prawn Stars.
For the Okanagan audience..300 runners remember Chris Walker  in Summerland.
 

Podcast: Play in new window | Download


[divider]
THE SHOW
Canada is one of the best friends that California wine has. Anywhere.
Once a year the
California Wine Tour
passes through Canada's major cities, reconnecting with old friends and making new ones.
We find our guests this year in Vancouver.
Rick Slomka
– The Canadian Director Wine Institute of Canada.
www.discovercaliforniawine.com
Rosalind Manoogian
VP and Co-Owner of
Fog Crest
  Vineyard  Russian River Valley Sebastopol   This wonderful winery releases gorgeous Chardonnays and  Pinot Noirs. If you love discovering and searching for small wineries worth the effort..check out Fog Crest.
www.fogcrestvineyard.com
[divider]
Mike Hendry
from Hendry Wines
Hendry vineyard manager
Mike Hendry
walks and talks the history of Napa.
The Hendry family has been farming the same 114 acre vineyard situated in the hills northwest of Napa since 1939. This location allows  them to grow 10 different varietals distributed among 47 vineyard blocks.
Through the subtle use of oak and restraint in ripeness, Hendry wines are crafted to perfectly highlight the terroir of the vineyard.
Their Zinfandels are legendary!!
www.hendrywines.com
[divider]
Mike Benziger
from
Benziger Family Wines
THIS is a winemaking Family. From New Jersey no less.
Mike is the Vineyard Manager, GM and winemaker for the sensational blend Tribute.
Organic and Biodynamic Benziger leads the way when it comes to Green.
Tribute, which started its wine life in Canada is one of California's highest rated blends. Period.
www.benziger.com
[divider]
Tom Tiburzi
is the Head of the Bubble Program at
Domaine Chandon
.
Over 20 years of bubble winemaking has made Tom one of the very best in all of California. Chandon remains one of the leading super and ultra-premium sparkling wine producers in the United States.
www.chandon.com
[divider]
Bill Jones
– The Deerholme  Foraging CookBook
Bill Jones is a chef and author based on Deerholme Farm in the Cowichan Valley. He is a French-trained chef, author of 12 cookbooks, winner of 2 world cookbook awards and busy journalist, food consultant and community builder. Bill's latest book is the
Deerholme Foraging Cookbook
, his 11th cookbook.  He opens up the world of  edible plants of the Pacific Northwest.
Loved talking to Bill. Every one of us has a chance to forage food, we just have to know where they are  and what to look for.
That's what this interview is all about.
www.deerholme.com
[divider]
The 8th annual Spot Prawn Festival
kicks off Saturday down by Granville Island.
We find
Chef Ned Bel
l from Yew at
The Four Seasons
and
Nessa Van Bergen
from Chef Table Society.
They fill us in on what's happening on the fishing docks Saturday and also best ways to cook those just caught beauties.
And then Daenna van Mulligen – The Wine Diva –  has recommendations for wine pairings with spot prawns.
www.chefstablesociety.com
www.yewseafood.com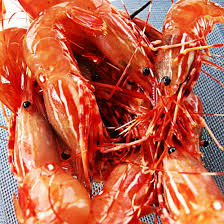 [divider]
For our Okanagan audience we include an interview with
Ellen Walker Mathews
who lost her young son
Chris
to cancer one year ago.
Over 300 runners will remember Chris and raise funds Saturday in Summerland.  It's the soon to be annual
Giant's Head Grind
.  A story that will move you.
Podcast: Play in new window | Download
[divider]
STORIES WE'RE WORKING ON
3 days in the Okanagan
David Lebovich – My Paris Kitchen
Tour of New Zealand – Part Two
Naramata Bench pours their new releases
All things McGuiggan