Feature albums this week…

James Brown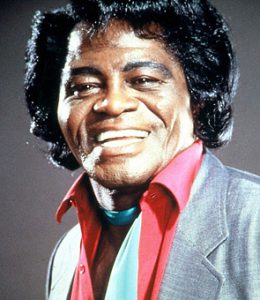 Get On Up: The James Brown Story – Original Motion Picture Soundtrack features studio and standout live versions of many of Brown's top soul/funk hits—from his first, 1956's "Please Please Please" to "Out Of Sight," "I Got You (I Feel Good)," "Try Me," "Papa's Got A Brand New Bag," "It's A Man's Man's Man's World," and "Get Up (I Feel Like Being A) Sex Machine." Also included are two previously unreleased concert recordings heard in the new film that is in theaters nationwide on August 1.
These live, spine-tingling performances of "Please Please Please" and "It's A Man's Man's Man's World" were recorded at the historic Fort Homer W. Hesterly Armory in Tampa, Florida on April 23, 1966.
In 1986, James Brown was inducted into the Rock and Roll Hall of Fame as a charter member. A multiple GRAMMY Award winner, Brown was honored with the Recording Academy's Lifetime Achievement Award in 1992, and in 2003 he received the prestigious Kennedy Center Honors. Brown died on
Christmas Day 2006 at the age of 73.
Chadwick Boseman nails the JB personality..the young front runner and the crazy man at the end.
Eric Clapton and Friends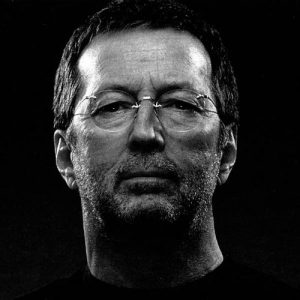 Eric Clapton has often stated that JJ Cale is one of the single most important figures in rock history, a sentiment echoed by many of his fellow musicians.  Cale's influence on Clapton was profound, and his influence on many more of today's artists cannot be overstated.   To honour JJ's legacy, a year after his passing, Clapton gathered a group of like-minded friends and musicians for Eric Clapton & Friends: The Breeze, An Appreciation of JJ Cale scheduled to release on July 29, 2014.  With performances by Clapton, Mark Knopfler, John Mayer, Willie Nelson, Tom Petty, Derek Trucks and Don White, the album features 16 beloved JJ Cale songs and is named for the 1972 single "Call Me The Breeze".

John Mellencamp
John Mellencamp's Trouble No More was released in June 2003, received with universal critical acclaim and a No. 1 debut on Billboard's Blues chart. Featuring Mellencamp and his band's spirited take on 11 American folk and blues classics, including Robert Johnson's "Stones In My Passway," Son House's "Death Letter," Woody Guthrie's "Johnny Hart," Willie Dixon's "Down In The Bottom," Lucinda Williams' "Lafayette," and several others, the album was recorded and mixed in just 17 days, capturing the sessions' bounding energy.
A month after the release, Mellencamp performed this acclaimed studio album, Trouble No More, and four additional songs, including stripped‐down versions of Mellencamp's "Small Town," "Paper In Fire" and Pink Houses," as well as Bob Dylan's "Highway 61 Revisited" for a sold‐out audience at New York's Town Hall.
The CD features the complete 15‐song concert, while the vinyl LP highlights 10 performances from the show, and both include a new essay by Bob Merlis.

Enjoy!!!!

Playlist:
| | | |
| --- | --- | --- |
| Hercules | Aaron Neville | Uncut July 2005 |
| Train to Nowhere | Eric Clapton J Mayer D White | The Breeze. An Appreciation of JJCale |
| Cold Sweat Part 1 | James Brown | Get On Up Soundtrack |
| Lucky One | Monkey Junk | Tiger in your Tank (Bonus) |
| Host | www.mulliganstew.ca | |
| O O Child | 5 Stairsteps | Guardians of the Galaxy |
| Hang Loose | Alabama Shakes | Boys and Girls |
| I Second that Emotion | Smokey Robinson and the Miracles | Hitsville USA |
| Host | TDM | www.mulliganstew.ca |
| Travelling Riverside Blues | Led Zeppelin | BBC Sessions |
| Chest Fever | Colin Linden & Rick Danko | When the Spirit Comes |
| Don't Wait | Ericx Clapton and Friends (John Mayer) | The Breeze. An Appreciation of JJCale |
| Catfish Blues | Devin Cuddy Band | Kitchen Knife |
| Host | mulliganstew.ca | |
| Born on the Bayou | Creedance Clearwater Revisited | ReCollection |
| Back in Black | Amy Winehouse | iTunes Festival London |
| Host | www.mulliganstew.ca | See you at Edmonton Folk Fest |
| Out of Sight | James Brown | Get On Up Soundtrack |
| Caldonia | James Brown | Get On Up Soundtrack |
| Host | See you Next Saturday in Edmonton | |
| Pink Houses | John Mellencamp | Trouble No More. Live at Town Hall |
| Host | | |
| Crawlin from the Wreckage (live) | Rockpile | Live at Montreaux |
| Message in a Bottle (live) | The Police | Live at Montreaux |
| Will the Circle (encore) | Mavis Staples | Mavis Staples Live at the Hideout |
| Spanish Moon (Iive) | Little Feat | Hotcakes and Outtakes |
| Drive my Car | The Beatles | Red LP |
| Please Please Please | James Brown | Get On Up Soundtrack |