BC Winemakers  pour their  2013 releases in Vancouver. Cedar Creek, Baillie-Grohman, Okanagan Crush Pad, Orofino, Joie Farms and Stag's Hollow.
Hands up. Who knows what a Mollydooker is? Sparky and Sarah Marquis in Adelaide  do.
And we finish with Singer-Songwriter Adam Cohen, son of Leonard.
He has a new album and a new passion.  Tequila!!

Podcast: Play in new window | Download
[divider]
 THE SHOW
The event was called Vintages.
It was held at the newly renovated Hotel Georgia across from the front steps of the Vancouver Art Gallery.
Who better to kick off the show than Host DJ Kearney..one of the best wine experts I've ever come across. She holds wineries and their wines accountable.  @djwines

So, first up we get up to speed with DJ. Get all our little wine ducks in a row.
Then we hear from the winemakers:
Daryl Brooker Cedar Creek
.  Kelowna
www.cedarcreek.bc.ca
Bob Johnson  Baillie-Grohman.
  Creston
www.bailliegrohman.com
Michael Bartier  Okanagan Crush Pad Summerland
. (Haywire, Bartier-Scholefield, Bartier Bros)
www.okanagancrushpad.com
John Weber  Orofino  Similkameen
www.orofinovineyards.com
Robert Thielicke  Joie Farm  Naramata Bench
www.joiefarm.com
Dwight Sick  Stag's Hollow  Okanagan Falls
http://www.stagshollowwinery.com/
[divider]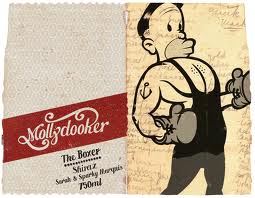 Mollydooker
For those of you who don't know a
Mollydooker is a left handed person/boxer.
At least in Australia it is.
Its also the name of one of the most successful wineries anywhere in the World.
Its the love child of
Sparky and Sarah Marquis
from Adelaide/McLaren Vale.
In 1999 they became
Australian Winemakers of the Year
and in the
USA Robert Parker
commented '
The greatest red wine values in existence' and 'Run, don't walk and secure as much as you can of these wines!' and gave their Integrity 99 points. 
We found the two of them in a tasting room at 5:00am their time..which is when Sparky does his tastings.
That's 5AM.
If you haven't every tried their wines, especially the big reds, be prepared to make a new friend.
Check out the Mollydooker story at
http://www.mollydookerwines.com/
 [divider]
Adam Cohen
We think this is the third time Adam has been a guest on TRR.
He leads a busy life, especially now that he's back on the road with a really fine  new release
We Go
Home.
The title says it all..Adam had recorded his new songs but they didn't seem to work. Off he went to his family home in Montreal to record where he grew up.
Not just any home.
His Father being Leonard Cohen
, the rooms were filled with memories of childhood and maturity.
Adam and I love to talk music but we also love our wines..that is until this interview.
Adam has a new passion now –
Tequila!!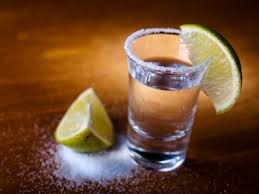 As he says in the interview not just the
"i'll hate myself in the morning"
Tequila we've all tried. But liquid gold,  on a whole other level.
www.adamcohen.com
https://www.facebook.com/AdamCohenMusic
Podcast: Play in new window | Download
[divider]
STORIES WE'RE WORKING ON
Jason Priestley
Burrowing Owl at Hasting House
Price Edward County – Ontario
Changing Wine Laws
New Zealand tour #4 (The Wrap up in Central Otago)