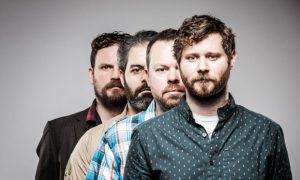 Club Meds is New music from
Dan Mangan and Blacksmith..its a game breaker for Dan the Man. Beautifully constructed songs backed by musicians who totally get where he's leading them.
A Dan Mangan interview is coming to The Stew in the next couple of weeks.
We also feature tracks from  TOP the 1993 release from Tower of Power.  Wicked good.
 Got some Ricky Lee Jones, Live at Red Rocks
King Biscuit Boy and Crowbar
Lou Reed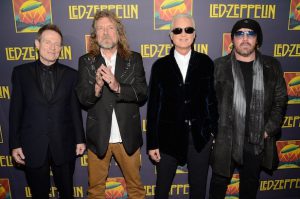 A really cool set featuring a Led Zeppelin Sandwich.
Its filled with Joe Cocker and Bono/Edge covering Beatles songs..playing the role of the "bread" is Darlene and Poor Tom from Led Zeppelins Coda LP.


New music from Steve Earle, Jerry Lee Lewis, Guster, and of course Dan Mangan
Motown tracks from Smokey Robinson and Edwin Starr.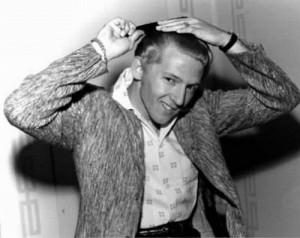 ..
 
Oh..and don't forget Los Lobos, Little Feat and Javina Magness.
 
A solid two hours of music..music for your Saturday night.  
Let me know what you think on twitter @TDMulligan
 

PLAYLIST:
| | | |
| --- | --- | --- |
| Nobody loves me like you do | Janiva Magness | Blues ain't Pretty |
| West LA Fadeaway | Los Lobos | Tin Can Trust |
| Forgetery | Dan Mangan & Blacksmith | Club Meds |
| TDM – talking Coyotes Banff | Coming up | Tower of Power |
| It all comes back | Tower of Power | TOP |
| I second that emotion | Smokey Robinson | Hitsville |
| Outside looking in | Bruce Springsteen. E Street Band | The Promise |
| This is Mulligan Stew | playlist at www.mulliganstew.ca | Coming up more Tower of Power |
| The Educated Bump Parts 1 & 2 | Tower of Power | TOP |
| i like it like that | Pete Rodrigues | Chef Soundtrack |
| Youngblood | Rickie Lee Jones | Live at Red Rocks |
| 25 miles | Edwin Starr | Hitsville |
| This is Mulligan Stew | with TD Mulligan | playlist www.mulliganstew.ca |
| Mighty Crazy | King Biscuit Boy | 20 years of Stoney Plain |
| Badly bent | king Biscuit Boy and Crowbar | 20 years of Stoney Plain |
| tdm Talking Canada House | playlist at www.mulliganstew.ca | coming UP  Lou Reed |
| A walk on the wild side | Lou Reed | Transformer |
| This is Mulligan Stew | at  tdmulligan | playlist www.mulliganstew.ca |
| Darlene | Led Zeppelin | Coda |
| Come Together | Joe Cocker | Across the Universe Soundtrack |
| Lucy in the Sky | Bono/Edge | Across the Universe Soundtrack |
| Poor Tom | Led Zeppelin | Coda |
| This is Mulligan Stew | with terry david mulligan | coming UP   news music from stev earle & Jerry Lee Lewis |
| The Tennesse Kid | Steve Earle | Terraplane |
| The Mississippi Kid | Jerry Lee Lewis | Rock and Roll lives |
| This is Mulligan Stew | TD Mulligan | Coming Up Dan Mangan and Blacksmith |
| Kid Dreams | Guster | Evermotion |
| Offred | Dan Mangan & Blacksmith | Club Meds |
| I'm leaving it up to you | Jimmy Vaughn and Lou Ann Barton | Plays Blues, Ballads and Favourites |
| Glad all over | Dave Clark 5 | The Hits |
| tdm | playlist at www.mulliganstew.ca | |
| Soul with a Capitol S | Tower of Power | TOP |
| Cold Cold Cold (live) | Little Feat | Waiting for Columbus |
| Bub Eye | | |
| | | |