THE WINE DIVA previews the highlights of the 37th Vancouver International Wine Festival and
we join Dine Out Vancouver for Mini Tours of  Craft Beer and Distillery shops.  Featuring stops at Bomber Brewing, Strange Fellows. Odd Society and Yaletown Distillery.   
Podcast: Play in new window | Download
[divider]
THE SHOW 
Two big  upcoming events in Vancouver.
Dine Out Vancouver takes place Jan 16 – Feb 1. And The 37th Annual Vancouver International Wine Festival Feb 20 – March 1. 
As expected The Wine Diva – Daenna van Mulligen – is totally involved in the upcoming Wine festival. She has just posted her recommended highlights at www.winediva.ca
… and she brings those highlights to this week's Tasting Room Radio show.
Spectacular Dinners, cutting edge Seminars,  plus the essential do's and don'ts in the tasting room.
Since 1979, the festival has raised $8.3 million for the performing arts in Vancouver. The charitable beneficiary
is Bard on the Beach Shakespeare Festival.
They are expecting 25,000 wine fans.
The Vancouver International Wine Festival is one of the biggest and oldest wine events in the world, offering something for every level of wine drinker, collector and trade professional. Winery principals (winemaker, proprietor, senior executive) representing 170 wineries from 14 countries will be in attendance to pour and discuss their wines. Every year, this international festival shines the spotlight on one country or region, and that region has more wineries, wines and events than any other. There is also a global focus. For 2015, the regional country is Australia and the global focus is Syrah.  
The heart of the festival is the Acura International Festival Tasting
Room at the Vancouver Convention Centre, where 750+ wines are
available for sampling, with an additional 165 wines available at
the trade tasting. More than 825 additional wines will be served
at special events orbiting the tasting room, including a gala dinner
+ auction, wine seminars, trade events, and food and wine pairing
affairs such as winery dinners, lunches and brunches at top
Vancouver restaurants and hotels.
See complete details at www.vanwinefest.ca 
Tasting Room Radio will be presenting two complete shows from the Trade Tasting events. Your host this year – Daenna van Mulligen.
[divider]
Dine Out Vancouver 2015
The 13th annual Dine Out Vancouver Festival is bigger and better than ever with more than 70 food-themed events plus a record-setting 277 restaurants dishing up prix fixe menus at $18, $28 and $38 price points (many with BC VQA wine pairings available at an additional cost). The festival runs from January 16 to February 1.
The diverse mix of restaurants participating in the 2015 festival allows diners to sample many of the city's top-rated restaurants (like Boulevard Kitchen & Oyster Bar, West and Chambar), and an impressive array of multicultural flavours (from sushi and Indian to First Nations cuisine), as well as new openings (like Shirakawa, Exile Bistro, Blacktail and Gyoza Bar). From North Vancouver to Langley, Dine Out touches all corners of Metro Vancouver.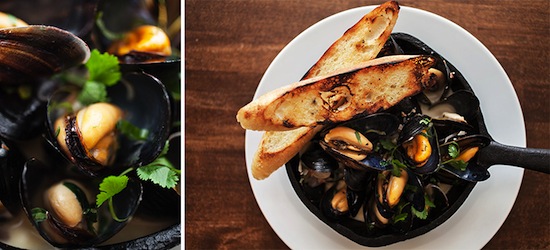 This week we're taken on a teaser mini tour of craft beer and distillery participants.
Guests include:
Yaletown Distillery – Craig Harris  GM
Odd Society – Mariam Karp  GM
Bomber Brewing – Blair Calibaba  Head Brewer
Strange Fellows Brewing  –  Iain Hill 
Off the Beaten Path – Bonnie Todd
La Grotta Del Formaggio – Rachel Parker
Vancouver Brewery Tours – Ryan MacKay
Famoso – Ryan Chillibeck   
Tourism Vancouver – Lucas Pavan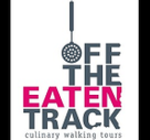 Next week..we talk to three chefs and give you Dine Out restaurant suggestions you can use.
Podcast: Play in new window | Download
[divider]
STORIES WE'RE WORKING ON
 Wine Diva has budget bottles UNDER $16
Dine Out Vancouver – The Food coverage
Chefs, Menus, wine pairings
A Wine Diva tour of Sardinia and Piedmont, Italy.
Argentina in an Hour