RAW INTERVIEW HERE:
Tom COCHRANE 2014 RAW
Thomas William Cochrane was born in Lynn Lake, Manitoba, Canada, on May 14, 1953.
His father, Tuck Cochrane, wasn't just  a bush pilot. He was a flying/exploring legend in Northern Manitoba.
At the age of 11, Tom sold his toy train set…and bought his first guitar!
By the early 1970′s, Tom was performing in coffee houses all across Canada.
Next, he was on the road to Los Angeles, where Cochrane took a job writing original songs for the movies…but unable to find steady money in music…he headed to Toronto, where he drove a taxi. He also found work on cruise ships…hoping to return to music.
After meeting at the "El Mocambo Tavern," in 1978, Tom Cochrane joined "Red Rider." He would be the lead singer, and main song writer, for more than 10 years.
Red Rider was also: Ken Greer, Jeff Jones, Peter Boynton and Rob Baker. By 1986, they were "Tom Cochrane & Red Rider."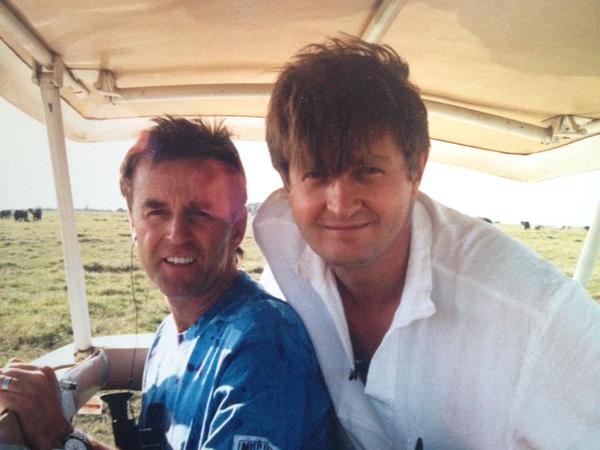 TDM invited Tom to join him on a World Vision Tour of Somalia, Mozambique  and other war torn countries in Africa. It changed both their lives.
Tom Cochrane would launch his solo career in 1991, with "Life Is A Highway" (#6/1992).
The "Mad, Mad World" album (seen at the top of the story) would sell 6 million copies!
The albums "Ragged Ass Road," "Songs Of A Circling Spirit," "X-Ray Sierra" and "No Stranger" would follow.
He and wife Kathleen have 2 daughters, Cody and Evanne. They live in Oakville, Ontario. In the winter, the  Cochranes spend time at his home outside of Austin, Texas.
Tom Cochrane has earned many awards over the years, both for his music and charity work. He has won 7 "Juno" awards, is a member of the "Canadian Music Hall Of Fame," and officer of the "Order Of Canada," is an honorary Colonel in the "Royal Canadian Air Force," and a 2009 inductee onto the "Canadian Walk Of Fame," among other recognition.
He continues to tour, packing in the crowds, across Canada.
He plays Grey Eagle Resort in Calgary  Feb 20.
Tom's first Lp in years has just been released..it's called Take it Home..
We talk his new music, being a Canadian living in Texas, why Austin and not Nashville, why Canadian artists over the years have been able to capture the soul of the American south.