The Wine Diva has Summer Sippers and Picnic Wines.  North Van's Dinner on the Pier. Brad Makepeace from Hugging Tree and Abbotsford's newest winery Singletree.
And one clever  trouble maker who knows his wines. John Clerides from Marquis Wine Cellars.
THE SHOW
John Clerides is the team leader behind Marquis Wine Cellars on Davie in Vancouver. One great wine destination.
He really knows his wines..and makes no bones about telling winemakers when their wines are less than stellar.
John also is committed to hold the  bureaucrats  and provincial politicians accountable for the odious state of our liquor regulations and embarrassing tax grabs.
This is just part of a 30 minute rant we recorded at the new home of TRR,  Roundhouse Radio which is  coming to Vancouver airwaves in  early September.
We'll be on air  Saturday mornings at 10am. 98.3 FM.
Daenna van Mulligen/The Wine Diva  tastes over one thousand wines during the course of the year and that's her job.  Think about it.
Doing her  job very well makes it easier for all of us looking for that special wine.
Daenna  loves making lists. The latest is Summer Sippers and Picnic Wines
Here's the final line – up.   You can follow along on her website..and even print the list up.
Charles Smith 'Kungfu Girl' Riesling, Washington State USA $20.99
Blue Mountain Vineyard and Cellars Gamay Noir, Okanagan Valley BC $21.00
Bellingham 'The Bernard Series' Old Vine Chenin Blanc, Coastal Region South Africa $22.29
Averill Creek Gewurztraminer, Cowichan Valley Vancouver Island B.C N/A
Maison des Bulliats Gamay Regnie Grand Cru, Beaujolais France $21.99
Wynns Coonawarra Estate Chardonnay, Coonawarra Australia $18.00
Bartier Bros. Semillon, Okanagan Valley BC $20.00
Santa Carolina Reserva Pinot Noir, Calsablanca Valley, Chile $12.19
Invivo Sauvignon Blanc, Marlborough New Zealand $19.00
Martini & Rossi 'Extra Dry' Vermouth, Italy $7.99
Gehringer Brothers 'Private Reserve' Pinot Noir, Okangan Valley BC $16.00
Blue Grouse Pinot Noir, Cowichan Station, Vancouver Island $23.00
Spier 'Signature' Chenin Blanc, Stellenbosch South Africa $13.90
Okanagan Crush Pad 'Narrative White' Okanagan Valley BC $17.00 34. CedarCreek Estate Winery Pinot Noir, Okanagan Valley BC $24.95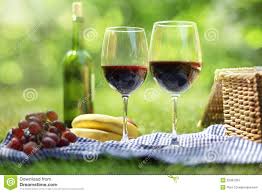 Dinner on the Pier and Hugging Tree Wines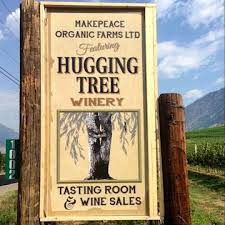 With the recent success of pop-up dinners in Vancouver's Downtown core, businesses are now expanding to bring the concept to suburban neighborhoods.  Next Thursday  August 20th  guests will experience the event of a lifetime and first of its kind in North Vancouver: a 150-person long table dinner on the Lower Lonsdale pier.
Surrounded by the picturesque beauty of the North Vancouver harbour, and seated at an enormous table at the end of the pier, guests will enjoy a special feast inspired by BC's ocean.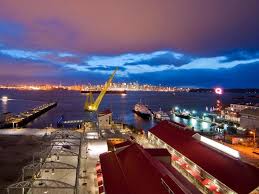 The goal is to gather people together and give back by raising awareness and money for this year's charity, Growing Chefs who provide nutrition and food education programs into North Vancouver elementary schools.
Young entrepreneur and co-founder of The Juicery Co. Alex Troll is spearheading this initiative with other local business favourites.
And from our Similkameen Coverage a single interview was left over..please welcome Brad Makepeace from Hugging Tree Winery
http://www.lowerlonsdale.ca/event-dinner-on-the-pier/
https://www.facebook.com/huggingtreewinery
SingleTree Wines – Fraser Valley
In the late 1800s, the Singletree, the single harness yoke, was an essential tool for pioneering farmers. It allowed those who saw the potential of the Mt. Lehman area to use horses to clear the land, and make way for farming; no easy feat.
The Etsell family identifies with these early farmers, and while they have access to modern amenities, they are proud to carry on the tradition of working the land with their family. After gaining vast experience growing produce and operating a thriving turkey farm, Garnet and Debbie Etsell have now ventured into BC's exciting wine industry with Singletree Winery. Along with their son Andrew.
You are invited to visit Singletree, taste, and take in the sights and flavours of Fraser Valley wine country.
We welcome Garnet and Andrew Etsell
STORIES WE'RE WORKING ON
Brewery and the Beast – The Vancouver gathering..  (Next week)
Royal Wood –  Gets his own wine
John  Clerides – Marquis Wine Cellars goes on a rant
Podcast: Play in new window | Download