Sommelier Jacques LaCoste reveals the pours at The Victoria Wine Festival.
Music and Wine. A perfect Pair. The music is from Royal Wood and the wine from Steve Latchford at Therapy Vineyards.
Graydon Ratzlaff checks in from Recline Ridge in Salmon Arm.
The Wine Diva reviews her latest wines.
Podcast: Play in new window | Download
THE SHOW
 The Wine Diva
It's fair to say that Daenna van Mulligen tastes well over a 1000 wines during the year. At some point we have to stop her long enough to review some of her recent reviews.
And that's how we start this edition of TRR.
For the complete list – there are  a lot of wines there – just go to  www.winediva.ca
For  a more in depth look at the World of Wine check out her sister site www.winescores.ca
Victoria Wine Festival Sept 25-26th
In a beautiful indoor meets outdoor setting in the courtyard of The Parkside Hotel ,  the Victoria International Wine Festival showcases a wide selection of local and global spanning wines that will satisfy all wine fans.  Bonus: the festival floor is also equipped with 'informational sommeliers' that are ready to answer any wine related questions guests may have. Attendees can also enjoy tapas and artisan coffee from local restaurants and vendors located throughout the venue.
Our guide is  Festival Sommelier Jacques LaCoste. (Lure)  Vancouver Island  2011 Sommelier of the Year Award.
Victoria's premier wine event showcases 100 wineries from 12 countries, pouring 350 wines over the span of two days. For more information please visit www.vicwf.com
Steve Latchford and Royal Wood. /What a Pair!!
The Players are Therapy Winemaker Steve Latchford and the fine  singer/songwriter Royal Wood.
Steve has always wanted to do a "special project". He wanted to pair music and wine and when he heard Royal say on CBC radio that he was taking a sommelier course that he knew he had his musician.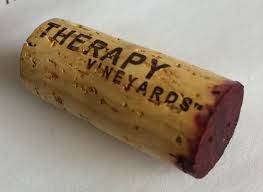 It took two years to design and create that special project. Magnums of Marselan. A cross of Cab and Grenache.
They called the project Vanguard Wines 2013. Old Wounds New Scars. (title of a Royal Wood song)
Only 200 bottles made. Every bottle comes with a special CD of Royals Songs. Songs that relate to the wine and the artists involved, along with a number of photos on the label from Dave Moorman. Available only at the winery..on the Naramata Bench.
and we finish with Graydon Ratzlaff – owner/winemaker at Recline Ridge.
Graydon Ratzlaff Recline Ridge
Part of the Shuswap Wineries, Recline Ridge has been known for its award-winning range of cool-climate, fruit-forward white wines, including Ortega, Siegerrebe, Optima, Kerner, and Shuswap Serenade (from Madeline Sylvaner and Madeline Angevine).  Red wines include locally-grown Marechal Foch and Grande Pinot (Pinot Meunier). The best news I can pass on is – they're tasting room is open all year round. Just outside Salmon Arm.
Try the Kerner..it's amazing.
Podcast: Play in new window | Download
STORIES WERE WORKING ON
Chile's Santa Carolina
John Clerides
Argentina in an Hour
NZ in an Hour