All the way from his home studio in Nashville..comes one of our favourite people – period – Colin Linden. His new LP  Rich in Love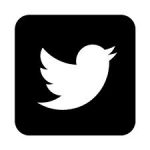 Follow Colin on Twitter!

Whether you like the Colin that is part of Blackie  and the Rodeo Kings or his solo self or part of the Nashville TV series working with the great Buddy Miller.
What's not to like ??
Toured  with Dylan and his band.
Played the White House with Emmy Lou, Shirley Caesar, Lyle Lovett, Rodney Crowell and Rhiannon Giddens.
He's brought his considerable talents to over 400 Albums. He's produced over 100 now.
He's back where he started  – on Stoney Plain Records. (The Immortals was the first)

It was a long rambling conversation that covered
His meeting Howling Wolf when Colin was 11 years old!! And what Wolf's last words to the kid were.
The effect of Losing his great friend Richard Bell.
The next Blackie LP  Kings and Kings  (2016)
The sad story behind the song Delia Come for me.
From Grammy Nominations to The Junos..he truly is a renaissance man.
And a great storyteller.


PLAYLIST:
| | | |
| --- | --- | --- |
| This is Mulligan Stew – approaching year 20 | Host Terry David Mulligan | playlist   www.mulliganstew.ca |
| Dust my Broom | Fleetwood Mac | Vintage years Live and Studio |
| Hoochie Coochie Coo | taj Mahal | Best of the Private years |
| when love comes to town | U2 and BB King | Rattle and Hum |
| www.canadahouse.com | Mulligan Stew – CKUA Radio | Coming up Tom Waits. The Band.Joss and Rickie Lee |
| Downtown Train | Tom Waits | Rain Dogs |
| StAGE Fright (live) | The Band | The Last Waltz |
| Dr Feedgood | R&B All Stars Live | Live at the Hard Rock |
| This is Mulligan Stew – approaching year 20 | Coming UP Colin Linden Interview | RAW interview www.mulliganstew.ca |
| Colin Linden Interview | | |
| Knob and Tube | Colin Linden | Rich in Love |
| Colin Linden Interview | | RAW interview at www.mulliganstew.ca |
| I need water | Colin Linden | Rich in Love |
| Colin Linden Interview | | Complete interview at mulliganstew.ca |
| Delia Come for me | Colin Linden | Rich in Love |
| Colin Linden Interview | | |
| Everybody wants to be loved | Colin Linden | Rich in Love |
| This is Mulligan Stew – with TD Mulligan | Coming UP – Beatles.farris. Harp & Axe | playlist mulliganstew.ca |
| Way oh | Joss Stone | Water for your soul |
| J'ai Connais Pas | Rickie Lee Jones | The other side of desire |
| Oh Darling | The Beatles | Abbey Road |
| Jonah and the Whale | Mike Farris | Shine for all the people |
| Roll with the punches | The harpoonist and the Axe Murderer | Checkered past |
| This is Mulligan Stew | www.coyotesbanff.com | Billy preston and Ray Charles and Roy Forbes..The real Roy |
| Will it go round in circles | Billy preston | 20th century master |
| I chose to sing the blues | Ray Charles | Best of the Private years |
| baby..you got what it takes | Michael Buble and Sharon Jones | Crazy Love |
| This is The Stew with TDM | Playlist www.mulliganstew.ca | Next Week Ron Sexsmith |
| Before the tear drops | Vintage Trouble | 1 Hopeful Road |
| Lie to me (live) | Jonny LANG | Jonny Lang Live at the Ryman |
| Not fade away | The Band and The Crickets | Not fade away – remembering buddy holly |
| Interview with Roy Forbes | Roy's Record Room | Monday at 6PM |
| I'm so lonesome I could cry | Roy Forbes | Almost Overnight |
| Harvest Moon (live) | Neil Young | Unplugged |
| In my life | The Beatles | Red LP 62-66 |