Podcast: Play in new window | Download
It's Super Bowl Weekend..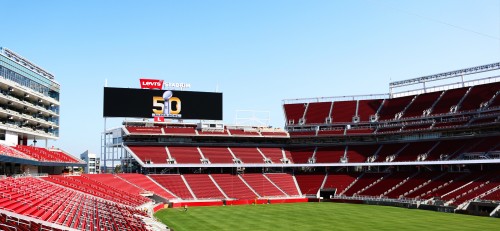 We visit Savio Volpe and talk Vancouver Italian!!
Then  for your Super Bowl Sunday it's food, wine and laughs   from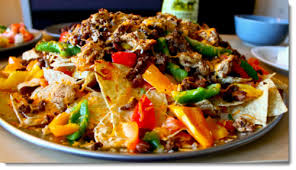 Jay Onrait and Dan O'Toole from Fox Sports 1 in LA
Park and George from Memphis Blues BBQ  House
And Dino and Nessa from The Bon Vivant Group..
They're all loaded with suggestions for your day… Are you IN?
THE SHOW
 Savio Volpe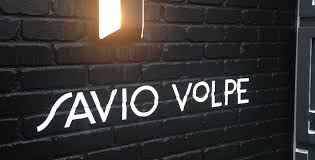 Co-Owner / Chef Mark Perrier
Co-Owner / Interior Designer Craig Stanghetta
Head Sommelier Mark McNeil
co-owner Paul Grunberg
Savio Volpe, 615 Kingsway at Frazer,  is a restaurant styled after the classic osteria–rustic fare in the Italian tradition of freshness and using local ingredients. Pasta is handmade fresh every day–fatto a mano in casa–and meat, poultry and fish are cooked by smoke over the wood-fired grill and rotisserie.  Italian wines and old world coffee  inspire conversation and good cheer among friends, family and strangers alike. Above all else, Savio celebrates liveliness, warmth and hospitality. Viva la convivialità!
The Savio Volpe menu features plenty of fresh, handmade pastas and heavy use of the wood fire grill and spit. Never fussy or complicated; always tasty. Inevitably, their version of Italian will be flavoured by as much of what is grown and sourced right here in the lower mainland and its environs: this is Italian by way of the local materia prima.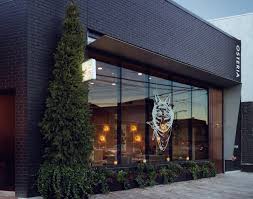 Talking, tasting, laughing, pouring wine, passing platters loaded with food and soaking up sauce with bread–this is how Italians do it at home and that's how the food at Savio Volpe is meant to be enjoyed: wholeheartedly.
For parties up to 6, they offer a family style fixed price menu.
No fussy cocktails at Savio Volpe: simply a spritz, a negroni and some nice house-made Italian sodas with no/low alcohol. Their  beer list is a celebration of local; from easy drinking lagers to flavourful pale ales, selections will change with the season. The  wine list is, naturally, all Italian.
More than anything, Savio Volpe is warm and inviting—a place you'd want to walk into out of the rain with a unique layout affording plenty of space for cozying up to the bar, nestling into booths with a view, tucking away into nooks or sharing a long table with family & friends.
I asked the partners to gather over by the centre bar..from left to right
Paul Grundberg (also well known for, L'abattoir, Chambar)
Craig Stanghetta (designed Just ask Luigi, Meat and Bread, Homer St Café)
Mark McNeil  (just ask Luigi, Provence. Chambar)
Mark Perrier – Co-owner and Executive Chef  (West, Le Gavroche)
This is a romping rolling conversation about "everything"..
The room,  which is really fun  when it fills, up is a reflection of these guys..
Smart and casual, yet when you look closer you'll see very high levels of attention to detail and service.
Here's a review from Open Table
Finding a restaurant that values authenticity and pure quality over profit is a rarity. Everything served was made from scratch including all the pasta noodles. Undoubtedly buying ready made pasta would be easier but this restaurant is passionate about the real thing. Modern style meets old school Italian cooking. If you always wished for an Italian Nonna's Sunday dinner in a hip atmosphere, get yourself over there. Hands down the best Italian in the city. A rare example of pure passion for food. The service was as outstanding as our meal. We loved every second and every mouthful.
It's Super Bowl Weekend..a readymade excuse to eat, drink and gather with friends and family.
Even if you could care less who's playing..there's always a nice buzz around the day.
So, I've asked 3 pairs of friends – who know this area of expertise very well – to talk about their food and wine plans..where they're watching the game itself and if they have any suggestions for us.
Jay and Dan
We know them as Jay and Dan..first with TSN and now with Fox Sports One in LA.
Jay Onrait and Dan O'Toole are friends on the air and off. They know their sports and their comedy.
Let's see what they know about Super Sunday dining and drinks..and where will they be. We found them in their cars heading for work at Fox studios.
These boys bring the laughs… always have, always will.  They also have your betting line nailed down..  www.jayanddan.com
Park and George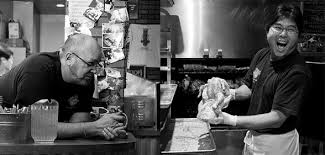 Park Heffelfinger and George Siu are the owners of Memphis Blues BBQ House..
You'll usually find then at their Broadway location or the one on /Commercial..there are lots of others but these two shops have a special "lived in" feel.
Super Sunday will find them crazy busy before first light..people just keep coming for Elvis platters and mounds of ribs and pulled pork..it's a wild place to be around Super Bowl.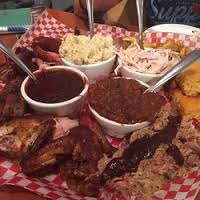 I asked Park and George about what people are looking for in their food and especially their drinks.. Don't let the down home smoke house fool you… these guys are all over their drink lists..always changing wines and beers and bourbons..they're serious about getting things right.
And as always…funny as hell.  www.memphisbluesbbq.com
Dino and Nessa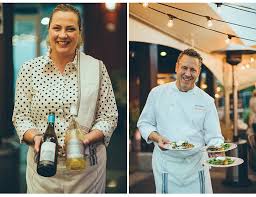 Dino Renaerts
Partner and Executive Chef, Bon Vivant Group
Dino Renaerts has firmly established himself as one of the west coast's culinary leaders. A Kitsilano boy, Renaerts completed his education and training in Vancouver and has built a prolific career spanning over two decades that has seen him cook in a clutch of the city's finest restaurants. Today, Renaerts applies his talent, passion and vision to his role as partner in The Bon Vivant Group, serving discerning clientele across the province.
In 1999, he was the first Red Seal Chef in Canada to become a Certified Sommelier through the International Sommelier Guild. Renaerts's expertise in oenology earned him the runner-up Sommelier of the Year award at the Vancouver International Playhouse Wine Festival in 2006 and 2010.
Nessa van Bergen.  Partner The Bon Vivant Group.  Sommelier.
Nessa's first foray into high-end dining was with Umberto Menghi as part of the opening team for Mangiamo Ristorante in Yaletown in 1994, long before it became the 'in' neighbourhood it is now. Nessa earned her International Sommelier Guild certification (ISG) in 1999, the first year it was available in Vancouver.
From Mangiamo, Nessa moved to Le Crocodile to become the youngest Maitre d' chef/owner Michel Jacob had worked with at his award winning restaurant.
Three years later, Nessa would see her first foray into the hotel business with position of Outlet Manager at the four-star Delta Pinnacle Hotel.
A big move was to follow when Nessa was headhunted to join the team at Joe Fortes Seafood & Chop House to run the beverage program and study under the tutelage of famed restaurateur, Bud Kanke.
Then came her best role ever..Mom..
She and Dino now have the world they always dreamed about.  A career in the culinary and wine arts..AND a real life.
It's because they started The Bon Vivant Group..and have taken their skills to the catering business.
They know their Super Bowl weekends..both from the food and wine side and what their house is going to be like..Dino gives us lots of food suggestions and Nessa has the perfect pairings..  Enjoy!!  http://www.bonvivantgroup.ca/
STORIES WE'RE WORKING ON
38th Annual Vancouver International Wine festival
L'Abattoir   
Podcast: Play in new window | Download
STORIES WE'RE WORKING ON: