OK  Guests first..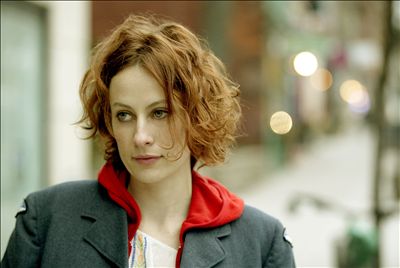 Jenn Grant is the pride of PEI – even though she lives and works in Halifax.
She's just been nominated for 6 East Coast Music Awards..and is about to set off on a Western Canada swing through these parts..
Friday Feb 12th at a SOLD OUT Ironwood Grill in Calgary
Saturday Feb 13 – at The Almanac (former 96..) In Edmonton.
And then on to Vancouver island and Vancouver.

We talk about her life and times..her new music she's writing and her audiences comprised of incredibly beautiful women.

jenngrant.com
Corby Lund. Singer, songwriter, born and lives in Taber, Alta.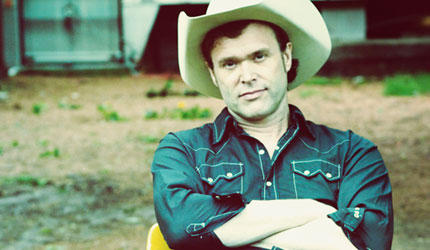 Corb Lund grew up on a ranch in rural southern Alberta, living his family's heritage of 6th  generations of cowboys and ranchers. Music was an important part of his early life; he left the ranch to pursue a musical education at Grant MacEwan College, Edmonton.
Lund spent 10 years touring Canada, the US, Australia and Europe as founding member, bassist and co-songwriter with the indie rock band the Smalls. In 1995, he founded the Corb Lund Band, for which he was vocalist and lead guitarist, along with former Blue Locutus string bass player Kurt Ciesla and Nickelback drummer Ryan Vikedal. That year the Corb Lund Band released its first full-length recording, Modern Pain, which became an indie alt-country classic. Unforgiving Mistress followed in 1999. When the Smalls dissolved in 2001, Lund turned to his own band full-time.
. The Corb Lund Band became Corb Lund and the Hurtin' Albertans in 2005, with Kurt Ciesla (string bass, born Lethbridge, Alta), Brady Valgardson (drums, born Lethbridge, Alta), and Grant Siemens (lead guitar, banjo, steel guitar, mandolin, dobro, born Calgary).
Corb Lund and the Hurtin' Albertans' alt-country style blends roots forms in an engaging style that is both innovative and traditionally country. Lund, who writes the band's songs, has described his music as scruffy, dissident, subversive and non-toxic country, or "western music with some hair on it." Lund's versatile voice lends itself as easily to country twang and yodeling as to ballads or the blues. The band's inaugural year saw its first release, Hair in My Eyes like a Highland Steer, which won a 2006 Juno award for roots and traditional album of the year.
In 2007, the band released Horse Soldier! Horse Soldier!,
In September 2009, Lund and the Albertans released their first US album, Losin' Lately Gambler, for New West Records. The album reflects Lund's experience as a rodeo rider and son of a veterinarian, taking a witty and humorous look at ranch life with such tracks as "Horse Doctor, Come Quick" and "Talkin' Veterinarian Blues." The album garnered Lund's fourth Juno nomination.
Lund's seventh release, Cabin Fever, was released by New West Records in August 2012 and became the top album in Canada that month. The album demonstrates his maturing skill as a song writer, blending traditional cowboy music with a glimmer of his punk background in a collection that incorporates a range of subjects (cowboy life, grave-digging, German motorcycles and Goth girls) and musical genres (blues, country-rock, Western swing and rockabilly).
Now comes the breakthrough album Things that can't be undone.
Corb and the boys have taken to the road..first Canada.  Then the USA and on to Europe.
It's getting crazy this year. What's going on and what nerve have these guys touched.
Let's have at it..Corb Lund and the Hurtin Albertans visited me on Live from Railtown at Roundhouse Radio in Vancouver.
He talked – they played.
We get to listen in..Enjoy!!
http://corblund.com/

Also new music from Steve Dawson – with horns and background voices..it's a really cool new LP.
Springsteen live in Dublin
BB King and Glen Frey
Del McClinton
Jimmy and Stevie Ray
Quincy Jones – with Bono.Stevie Wonder. Ray Charles
Got some Beck. Avett bros live
Kirsten  Nash
Coldplay
And two songs from Glen Hansard..

Have a great super bowl Sunday.

PLAYLIST:
| | | |
| --- | --- | --- |
| welcome to Mulligan Stew Year 20 | Playlist www.mulliganstew.ca | Feb 6 2016 |
| Loose ends | Steve Dawson | Solid States and Loose Ends |
| Shame (live) | The Avett brothers | Li ve Vol Four |
| Drivers Wheel | Steve Dawson | Solid States and Loose Ends |
| www.canadahouse.com | Two Guests today Jenn Grant (next) and Corb Lund | playlist www.mulliganstew.ca |
| Jenn Grant Interview | 12th Calgary 13th Edmonton | www.mulliganstew.ca |
| Spanish Moon | Jenn Grant | Compostela |
| Welcome to Mulligan Stew Year 20 | playlist www.mulliganstew.ca | Corb Lund visits and plays in Hour two today |
| Blinded by the Light (live) | Bruce Springsteen and the /Sessions band | Live in Dublin |
| Driving Wheel | BB King & Glen Frey | BB amd friends |
| I live the life I love | Delbert McClinton | Los super 7 |
| Mulligan Stew with tdmulligan | www.mulliganstew.ca | Corb Lund visits and plays in Hour two today |
| Stand by me (live) | Tracey Chapman | Live on Letterman |
| www.coyotesbanff.com | Corb Lund coming UP | |
| Come with me | Kirstan Nash | The viedw from here |
| Everglow | ColdPlay | A head Full of Dreams |
| this is Mulligan Stew @ckuaradio | Next – Corb Lund and the Hurtin Abertans | |
| Corb Lund Interview | Courtesy of Roundhouse Radio – Vancouver | |
| Run this town | Live from Railtowm @roundhouseradio | |
| Corb Lund Interview | www.mulliganstew.CA | |
| Getting down on the Moutaiiin | Live from railtown on Roundhouse radio | www.mulliganstew.ca |
| Corb Lund Interview | Courtesy of Roundhouse Radio – Vancouver | |
| S Lazy H | Live from railtown on Roundhouse radio | |
| Corb Lund Interview | | |
| Welcome to Mulligan Stew Year 20 | www.mulliganstew.ca | |
| six strings down | Jimmy Vaughn | Strange Pleasure |
| Things that I used to do (live) | Stevie Ray Vaughn | Live at Carnegie Hall |
| Let the good times roll | Quincy Jnes.Bono>Steve Wonder.Ray Charles | Q'sJook Joint |
| Loser | Beck | Loser EP |
| this is Mulligan Stew @ckuaradio | TD Mulligan | |
| Wedding Ring | Glen Hansard | Single (to Bowie) |
| Pressing On | Glen Hansard | Bob Dylan in the 80's Vol 1 |
| | | |
| | | |