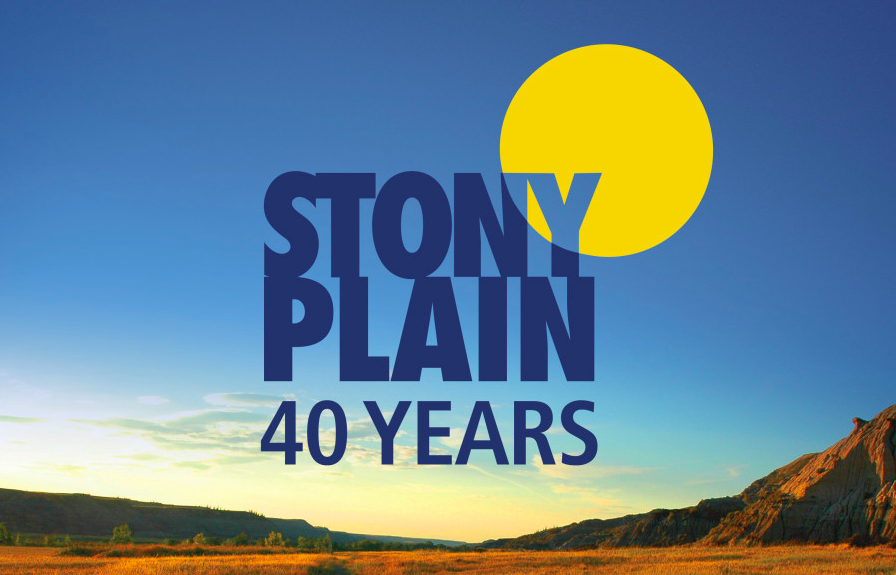 On the release of the Stoney Plain 40th Anniversary album
Holger takes us through the years and the amazing list of artists that graced the label.
Come join the celebration.
Hour two of Saturdays Stew.
Petersen started producing records in 1972. The first were by Walter Horton, Johnny Shines, Roosevelt Sykes, Humphrey and the Dumptrucks, Liam Clancy and Paul Hann. All prior to Stony Plain Records which was registered in 1975 by he and Alvin Jahns. He now runs his own label, Stony Plain Records – one of Canada's longest surviving independent record companies – and was a founder of the Edmonton Folk Music Festival. He is a member of the Order of Canada and has an Honorary Doctorate of Letters from Athabasca University.
Holger Petersen is a veteran Canadian broadcaster whose weekly Saturday Night Blues on CBC Radio has been a fixture on the network for twenty-five years. At home in Alberta, his CKUA network show, Natch'l Blues, has been aired every week for more than forty years.

More info available here: www.markpuccimedia.com/?p=2560

PLAYLIST:
| | | |
| --- | --- | --- |
| Mulligan Stew – Year 20 | with terry david mulligan | |
| Black Spruce | Lee harvey osmond | Beautiful scars |
| Fortune Teller | Robert Plant/Alison Krause | Raising Sand |
| Stones in my passway | Eric Clapton | I still do |
| Sweet home Chicago | Steve Miller | Let your hair down |
| Mulligan Stew – Year 20 | www.canadahouse.com | |
| Repo man | Ray Lamontagne | God Willin' |
| Playlist www.mulliganstew.ca | In 30 minutes Holger petersen Interview | Next: Waterboys and Coldplay |
| Fisherman's Blues | The Waterboys | Fisherman's Blues |
| Up and Up | Coldplay | A Head full of Dreams |
| Mulligan Stew – Year 20 | www.coyotesbanff.com | Coming Up – Holger Petersen |
| Drive | Joe Bonamassa | Blues of Desperation |
| This is Hip | John Lee Hooker | Mr Lucky |
| welcome to Mulligan Stew | TD Mulligan | |
| Holger Petersen Interview | | |
| No more cheap wine | Colin Linden | Stony Plain 40 Years |
| Holger Petersen Interview | | |
| Louis Riel | Doug Sahm | Stony Plain 40 years |
| Holger Petersen Interview | | |
| soul of a man | Maria Muldaur | Richland Woman Blues |
| Holger Petersen Interview | | |
| Midnight Special | Long John Baldry | Stony Plain 40 years |
| welcome to Mulligan Stew | TD Mulligan | |
| Wars | The Strumbellas | Hope |
| Saturday Night | No Sinner | Old Habits Die Hard |
| Blackjack | Ray Charles | Best of |
| Papas got a brand new bag | James Brown and the Famous Flames | Best of |
| Mulligan Stew – Year 20 | at tdmulligan | www.mulliganstew.ca |
| Madame George (live) | Van Morrison | Live at Hollywood Bowl |
| Low Spark of High Heeled Boys | Rickie Lee Jones | It's like this |
| For no one | Rickie Lee Jones | It's like this |
| | | |