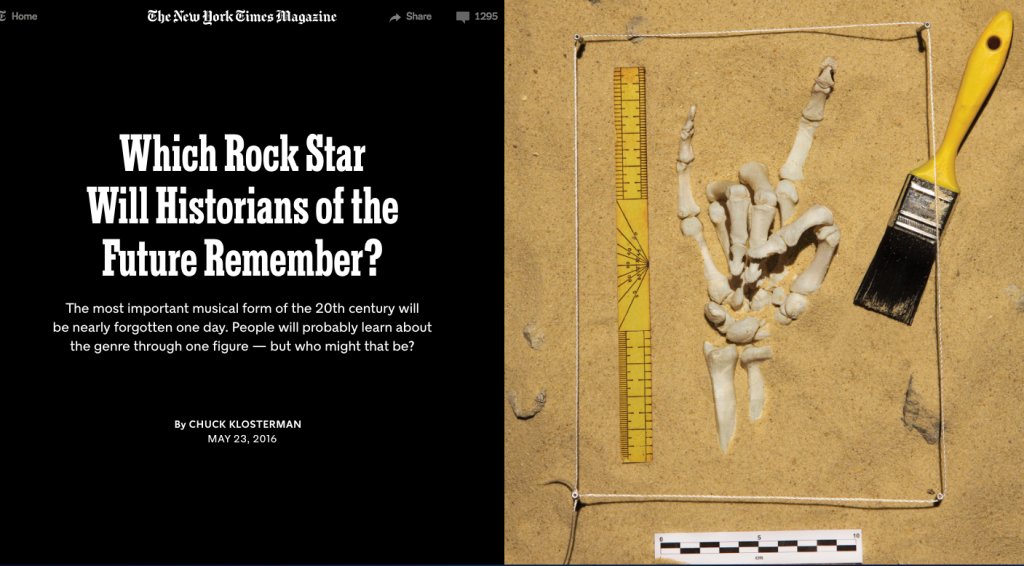 Every once in a while you come across a fresh idea that begs to become a radio show.
A story that comes alive when you add music.
So..last week I came across the story  from the NY Times magazine by Chuck Klosterman.
Entitled – Which rock star will historians of the future remember?   (Click link to read article)
300 years from now – when students in classes won't even know what rock was,  will be shown a photo or hologram of an artist that represents what rock was, who will that artist be?


Klosterman takes us through the reasoning..
"Time fades everything but the essence of history.."
He considers The Beatles and all that they gave music.
He suggests that historians and critics  find it easier to pick a person rather than a group. It's easier to tell the story.
Thus, Elvis Presley and Bob Dylan come into the spotlight.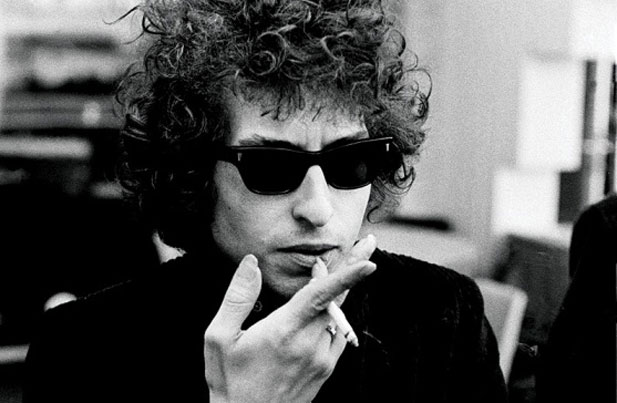 Elvis was a Star but didn't write his own music.  Dylan wrote everything but had a less than stellar voice.
The Stones get a mention (no Zep. Little Richard. Fats. Jerry lee)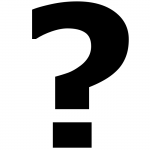 So…WHO IS  in the picture  the teacher hold up to represent the whole of rock and roll.

That's what we'll deal with musically on today Stew – right at 6PM Mtn..
In the meantime..check out the playlist. We have some rock to play for you.
Thanks tdm

PLAYLIST:
| | | |
| --- | --- | --- |
| Mulligan Stew – Year 20 | with Terry David Mulligan | playlist www.mulliganstew.ca |
| Stoop so Low | Govt Mule with Dr John | Shout |
| Will it go round in circles | Billy Preston | Best of |
| Gotta find a.. | Paul Reddick | Ride the one |
| Mulligan Stew – Year 20 | www.canadahouse.com | |
| Wilder (we're chained) | Brandi Carlile | The Firewatchers Daughter |
| Baby, what you want me to do (live) | Etta James | Etta James – Chess 50th Anniversary |
| Mulligan Stew – Year 20 | with Terry David Mulligan | playlist www.mulliganstew.ca |
| 8 miles high | skydiggers | the songs of Gene Clark |
| Feel a whole lot better | Byrds | Best of |
| For what it's worth (live) | CSNY | Deja Vu |
| If I had a Millions Dollars (live) | BNLadies | Live at Red Rocks |
| Lola (live) | The Kinks | Come Dancing with The Kinks |
| Mulligan Stew – Year 20 | with Terry David Mulligan | Coming Up – In 300 years – who represents Rock? |
| Tell yer mama | Norah Jones | The Fall |
| Mulligan Stew – Year 20 | playlist www.mulliganstew.ca | In 300 years – who represents Rock? |
| Mulligan Stew – Year 20 | The question is – in 300 years, who represents rock? | background at www.mulliganstew.ca |
| Don't do it (live) | The Band | Rock of Ages |
| Mulligan Stew – Year 20 | The question is – in 300 years, who represents rock? | background at www.mulliganstew.ca |
| Hey Jude | The Beatles | Box Set and single |
| Mulligan Stew – Year 20 | The question is – in 300 years, who represents rock? | background at www.mulliganstew.ca |
| Good Rockin Tonight | Elvis | Elvis at Sun |
| I shall be released (live) | Bob Dylan (and The Band) | The Last Waltz |
| Mulligan Stew – Year 20 | The question is – in 300 years, who represents rock? | background at www.mulliganstew.ca |
| Johnny B Goode | Chuck Berry | Best of |
| Mulligan Stew – Year 20 | playlist www.mulliganstew.ca | |
| Tempted | Squeeze | East Side Story |
| Sweet Soul legacy | Paul Carrack | Soul Shadows |
| I dreamed I saw St Anustine | Eric Clapton | I still do |
| Hear me | Tedeschi Trucks band | Le me get by |
| www.coytotesbanff.com | Mulligan Stew | |
| not fade away | The Rolling Stones | England's Greatest Hit-makers |
| Two dogs and a bone | Los Lobos | The town and the city |
| Thanks for listening tdm | See you in JUNE | www.mulliganstew.ca |
| Big Boss man | Whitehorse | The Northern South |
| | | |