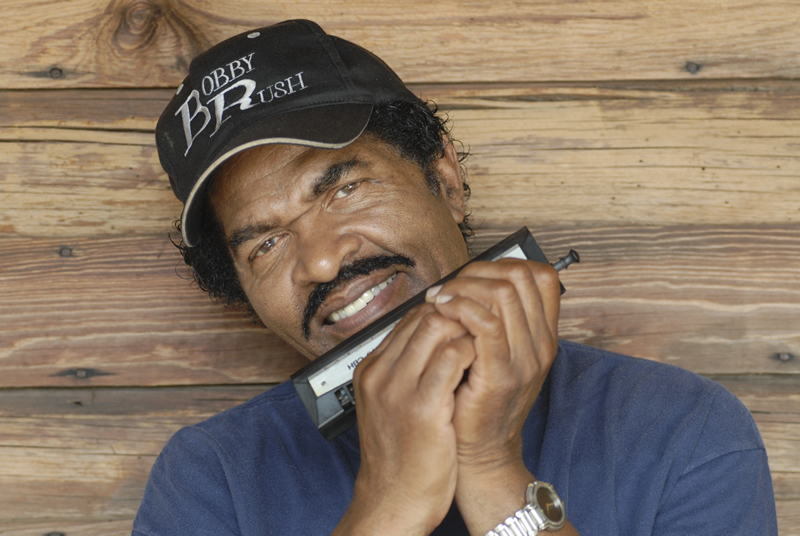 This week on Mulligan Stew, Terry interviews blues legend Bobby Rush and award-winning Canadian filmmaker Daniel Cross about his feature documentary, I Am The Blues.

I Am the Blues – Trailer from EyeSteelFilm on Vimeo.
I Am The Blues takes you on a booze and blues-fueled journey through the swamps of the Louisiana Bayou, the juke joints of the Mississippi Delta, and Moonshine-soaked BBQs in the North Mississippi Hill Country. Cross visits the last original, 80-year-old blues devils (including Bobby Rush, LC Ulmer, Carol Fran, Barbara Lynn and many more) who are working without management and touring the Chitlin' Circuit.
Cross is the founder of a prestigious, non-fiction production company called EyeSteelFilm, and he first made his mark by directing feature length films about homelessness. Cross will talk about writing and directing the film, and Bobby Rush will talk about having his long and successful career become the focus of a documentary.
The film is set to premiere in Toronto on June 3, and is playing at the Medicine Hat Public Library Theatre on June 20 and at the Sled Island Film Festival in Calgary on June 26.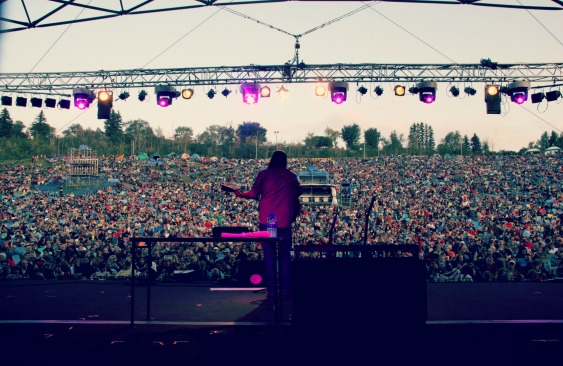 At 6:30pm MT Terry chats with Edmonton Folk Music Festival producer Terry Wickham. Terry has been the producer since 1989, and he will share his thoughts about this year's lineup as well as crucial festival background info.

PLAYLIST:
| | | |
| --- | --- | --- |
| Mulligan Stew – 20 years of music | www.mulliganstew.ca | |
| Checkin up on my baby | Tay Mahal | In Progress and in Motion |
| Someday baby | Bob Dylan | Modern Times |
| Nobody rules you | Danny Michel | Mata Dora |
| Boy from Tupelo | Emmy Lou harris | Red dirt girl |
| Mulligan Stew – 20 years of music | www.canadahouse.com | NEXT – Boz Scaggs |
| Hell to pay | Boz Scaggs | A fool to care |
| TD Mulligan – Mulligan Stew @ckua | NEXT – I AM the Blues | |
| Bobby Rush and Daniel Cross (Director) | I am the Blues (documentary) | Screening dates on mulliganstew.ca |
| Everybody knows who I am | Bobb Rush | Youtube |
| Bobby Rush and Daniel Cross (Director) | I am the Blues (documentary) | |
| Stagger Lee | Henry Gray | single |
| Bobby Rush and Daniel Cross (Director) | I am the Blues (documentary) | Screening dates on mulliganstew.ca |
| Thrill is gone | Kingfish Ingram | youtube |
| Bobby Rush and Daniel Cross (Director) | I am the Blues (documentary) | |
| TD Mulligan – Mulligan Stew @ckua | www.mulliganstew.ca | Coming UP – Terry Wickham |
| Money Blues | LC Ulmar | youtube |
| Rollin and Tumblin | Tedeschi-Trucks band | Everybody's talkin'" |
| Mulligan Stew – 20 years of music | PLAYLIST – www.mulliganstew.ca | Coming UP – Terry Wickham |
| Fio on the Bayou | The Meters | Funkify your life |
| One way road | John Butler Trio | April Uprising |
| The Werewolf | Paul Simon | Stranger to Stranger |
| There must be abetter world | Irma Thomas | A tribute to Doc Pomus |
| Mulligan Stew – 20 years of music | www.Coyotesbanff.com | Coming UP – Terry Wickham |
| I will be there | Eric Clapton (and George harrison) | I still do |
| Try a little Tenderness | Etta James | The Matriarch of the Blues |
| Mulligan Stew – 20 years of music | PLAYLIST – www.mulliganstew.ca | NEXT – Terry Wickham |
| Guest – Terry Wickham – | Producer of Edmonton Folk festival | |
| Mike Farris | | Shine for All the people |
| SOB | Nathaniel Rateleff abnd the Night Sweats | Live on Fallon |
| Guest – Terry Wickham – | Producer of Edmonton Folk festival | |
| It ain;t me babe | River Whyless | Youtube |
| Guest – Terry Wickham – | Producer of Edmonton Folk festival | |