Rose is on a World Wide Roll and leading the charge is Provence.
We talk to the President and Marketing director of Wines of Provence.
Then we pair their Rose with the food of Chef Dino Renaerts.
Meet Scotsman  Norrel Robertson the only Master of wine in Spain and the
wines he creates.
The Crown Prince of Sonoma Randy Ullom from Kendall-Jackson
Podcast: Play in new window | Download
THE SHOW
Provence Rose
Provence has been a leading wine region in France for generations and is
known for its specialty in making Rosé wines. The popularity of Provence
Rosés has grown to represent 5.6% of worldwide Rosé production and an
average of 141 million bottles of AOC Rosé produced each year.
Perfect for patio sipping or pairing with any cuisine, Provence Rosés are
versatile, fresh, pale in colour, dry and affordable.
Provence is the oldest French wine region and Rosé is the oldest known wine.
The region has a rich rosé tradition (over 2600 years long), and winemakers
today are the beneficiaries of the region's collective knowledge and
time-honored techniques.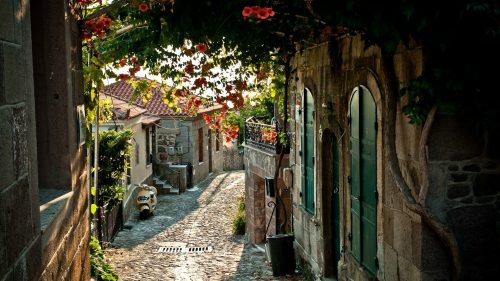 Since rosé is a delicate wine and one of the most difficult to produce with
success, these long-established traditions remain entirely relevant. The
area's deep-rooted rosé culture goes a long way toward explaining why the
world's best rosés still come from Provence.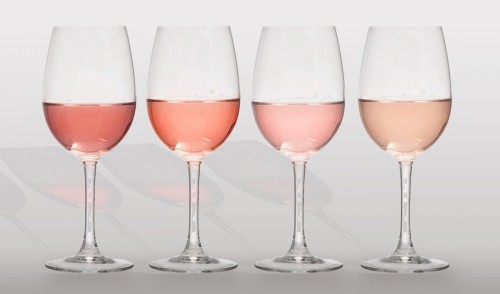 A Rosé wine can be made from red or white grape varietals, but most commonly
red. Traditionally, the skins of a red grape are allowed brief contact (2-20
hours) with the grape juice but not enough to impart the colour or tannins
that would qualify it as a red wine.
Guests:
The President of Provence Alain Baccino.
Valerie LeLong – Marketing and Communications Wines of Provence
Based in Côtes de Provence, Mr. Baccino is a wine producer, with his family,
at the Domaine des Peirecedes in Pierrefeu.).
Valie LeLong – has the best job in Wine.  Period.
Wines tasted –
LES SOLEILLADES 2015  $18.99
SABLES D'AZUR GASSIER 2015  $16.99
TERRES DE SAINT LOUIS 2015   $18.99
Twitter: @VinsProvenceCA
Facebook: https://www.facebook.com/VinsWinesProvenceCA/
Web: http://ww.vinsdeprovence.com/
Dino Renaerts, Partner and Executive Chef  (Bon Vivant Group)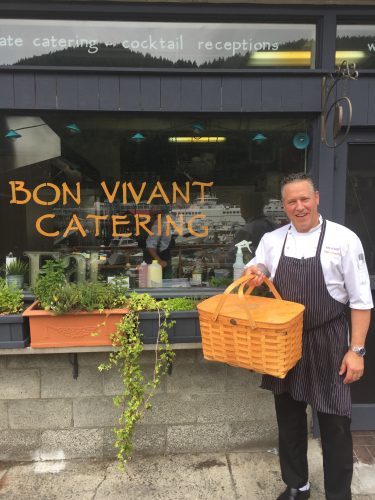 Dino Renaerts has firmly established himself as one of the west coast's
culinary leaders. Born, raised, educated and trained in Vancouver, Renaerts
has built a prolific career spanning over two decades that has seen him cook
in a clutch of the city's finest restaurants. Today, Renaerts applies his
talent, passion and vision to his role as partner in The Bon Vivant Group,
serving discerning clientele across the Lower Mainland.
A love of wine inspires Renaerts's cuisine. In 1999, he was the first Red
Seal chef in Canada to become a Certified Sommelier through the
International Sommelier Guild, where he finished top in his class.
Renaerts's expertise in oenology earned him the runner-up Sommelier of the
Year award at the Vancouver International Playhouse Wine Festival in 2006
and 2010.
We found Dino cooking like crazy at 39th and Cambie..matching his food with
the Wines of Provence.
Norrel Robertson   Master of Wine/El Escoces Volate (The Flying Scotsman)
The Scottish Volante', the name of oenological company founded by Master of
Wine Norrel Robertson in DO Calatayud, refers not only to its traveling
status as consultant to numerous Spanish wineries, but summarizes the long
journey of this British enologist. From the commercial sector wine, Norrel
Robertson has traveled the most important wine regions of the world learning
development processes to finish settling in Calatayud, where he decided to
make the most of the excellent potential offered by the grape variety
Garnacha in this area Aragon center.
You only have to see the landscape and these old bush vines to be swept away
by the romanticism of a Scotsman making cutting-edge wines in the central
region of Aragón. This is the heart of Garnacha country where Norrel, who is
a self-confessed Garnachista, realized the tremendous potential of this
varietal in this region.
His wines are very singular and fully express the terroir from which they
hail.
Norrel came through Vancouver and at Bodega on Main he proudly poured his
Anciano wines..I believe the last three are available under $20.00.  Think
about it.  Great wines.. Aged..affordable
·         Anciano Tempranillo 2013
·         Anciano Garnacha 2014
·         Anciano 2009 Reserva, 5 Years
·         Anciano 2006 Gran Reserva, 7 Years
·         Anciano 2004 Gran Reserva, 10 Years
And watch for his own personal wines..
The Cup & Rings owes its English name the Scottish winemaker NORREL
Robertson, who under the name El Escoces Volante (The Flying Scotsman)
produces wines from several regions of Spain. The label shows the symbols
that are found in petroglyphs in, among other Galicia.  His Albarino,  after
two years in gærresterne,  the wine become very rounded, almost oiled, in
the mouth feel so that the acid does not feel intrusive in any way, rather
slightly understated.
Like a Riesling – only better.
http://www.escocesvolante.es/about.html
Kendall-Jackson/Winemaker Randy Ullom
"I look at all of the vineyards we own, and all of the individual lots of
wines that we make, and the thousands of barrels we have sitting in our
cellar and sometimes I think, you gotta be kidding me! After I've
sufficiently recovered from my daily panic attack, I take off my coat, dig
in my heels and take it one barrel at a time. It's a rewarding job that I
love."
Randy Ullom
Hired by Jess Jackson in 1992 as Winemaker for some of our smaller and
international vineyards, Randy was handed his most prestigious assignment in
1997 – Winemaster for Kendall-Jackson Winery.
A native of Ann Arbor, Michigan, Randy became interested in wine during a
three-year stay in Chile, while on sabbatical from college in the early
1970s. His stay inspired a cross-country trek through Chile's vast
wine-growing regions. On his return to the United States, he entered Ohio
State University to study crop production with a specialty in Viticulture
and Enology and received his degree in 1975.
After six years as a vineyard manager and Winemaker in Ohio and upstate New
York, Randy moved to California to become associate Winemaker at De Loach
Vineyards in Sonoma County. He was promoted to Winemaker and Vice President
in 1991. The wines produced during his tenure were consistent gold medal
winners at wine competitions.
Dude looks like a Sherriff from Dodge City..Oversees the growing and
creating of 5 Million cases of wine from 35 labels. (check their website
below)
His job includes  working with wines grown in Sonoma, Chile, Bordeaux,
Australia and Italy.
This is a fun interview..with lots of information on their wines.  We love
these wines..and why not?  They take such great care in their craft!!
www.kj.com <http://www.kj.com/>
Podcast: Play in new window | Download
STORIES WE'RE WORKING ON
Bruce Cockburn – music and wine
Master class on Portugal's Vino Verde
Charles Smith – an afternoon at Footopia