A master class in Portugal's gift to the Wine World – Vino Verde
With Iain Phillip (Barbariain Wine)  and Mike Bernardo (Vij's)
Charles Smith – The Dark Prince of Walla Walla and one of America's most successful and original Vintners.
He asked that we meet at a foot massage palace call Footopia
Tony Stewart – leads the joining of Quails Gate, Benziger and Envolve wineries
Podcast: Play in new window | Download
THE SHOW
The attraction was twofold.
A small master Class in Portugal's "green" wine Vino Verde. Conducted by wine expert and educator Iain Phillip from Barbarian Wine paired with foods arranged  by Vij's Sommelier Mike Bernardo.
Iain Philip is the Senior Wine Instructor at the Art Institute in Vancouver where he teaches levels 2, 3 and 4 of the Wine and Spirit Education Trust (WSET) programs. In the course of a year, Iain teaches over 200 students
that range from consumers to importers and retail buyers.
In addition to formal training, Iain also does seminars and tastings for private and corporate clients outside the wine industry.
Mike Bernardo is currently Director of Operations and Wine Director for the Vij's Companies. He has led the Vij's wine program to win several awards, including the Award of Excellence from Wine Spectator and Gold Prize for best wine list from Vancouver Magazine. In 2014, Mike won The Vancouver International Wine Festival and the Vancouver Magazine's Sommelier of the Year awards. Mike was inducted into the B.C. Restaurant Hall of Fame, Industry Front of House. This makes him tied for the youngest Inductee into the Hall of Fame. (Scout Magazine)
Vinho Verde is pronounced veeng-yo vaird.
Vinho Verde does not mean 'green' wine. 'Verde' refers to it being a young wine; the wines are released 3-6 months after harvest.
The wines of Vinho Verde have long been known for their vibrant fruit, low alcohol and refreshing qualities — a combination that makes them one of the most versatile partners with food. Vinho Verde is an ideal wine pairing for salads, seafood and Asian cuisine, and can be served alone or as an aperitif.
Vinho Verde wines are made from the combination of carefully selected varietals. Recommended white varietals include Alvarinho, Avesso, Azal, Arinto, Loureiro, and Trajadura.
Wines that were poured –
 Via Latina Loureiro 2015
100% Loureiro. Crisp and refreshing with, green apple with floral notes.
Quinta da Aveleda 2014
A blend of Loureiro and Alvarinho.  Beautifully crisp and summer refreshing.
Qunita de Azevedo 2014
95% Loureiro and 5% Pederna.
Pluma Alvarinho 2015
100% Alvarinho.   Fabulous and very friendly. You'll like this one.
Do Marques Arinto 2015
100% Arinto.   Great nose with  citrus and tropical fruit  notes.
Charles Smith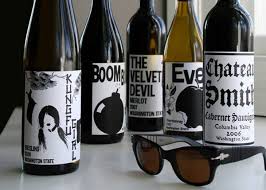 Growing up just outside of Sacramento, California, in the foothills of the Sierra Nevada Mountains, Charles Smith began craving worldly travel at a young age due to his Welsh mother and French father. As soon as he had the chance, Charles decided to move to Denmark (for a lady friend he met in the states). While in Scandinavia, Charles spent the next nine years managing rock bands and concert tours throughout Europe, including the famed Danish duo, The Ravonettes. Wining and dining while on the road became a catalyst for his passion of wine, which ultimately triggered the career he has today.
In 1999, he moved back to the United States, specifically to the Pacific Northwest, opening a wine shop on Bainbridge Island, just across the Puget Sound from downtown Seattle. On a road trip in late 1999, he passed through the small town of Walla Walla and met a young Frenchman and winemaker. The two men discovered their common passion for great Syrah and Charles was eventually convinced to move to Walla Walla and make his own juice. In 2001, Charles released 330 cases of his first wine, the 1999 K Syrah. The Walla Walla Valley was now his home.
After a devastating freeze in 2004, Charles brought to life a label he had once in a dream: House Wine. Low and behold, the label concept had never been created or trademarked, so Charles launched the legendary brand before selling it to Precept Brands in 2006. That same year, Charles started a second brand, Charles Smith Wines. The brand was themed as "The Modernist Project," which focuses on the way people generally consume wine today: immediately. The intent was (and still is) to create wines to be enjoyed now, but with true typicity of both the varietal and the vineyard.
A self-taught winemaker, Charles is a true artisan and a pioneer in the wine world. In 2008, K Vintners was recognized by Wine & Spirits magazine as one of the "Best New Wineries of the Last Ten Years," and as "Winery of the Year" in their annual buying guide. In 2009 Food & Wine magazine awarded Charles "Winemaker of the Year" and in 2010 Seattle Magazine recognized Charles as their "Winemaker of the Year."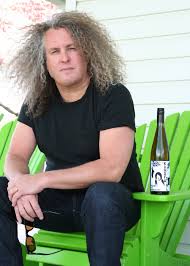 Tony Stewart – Quails Gate
 Tony Stewart – Owner/Founder of Quails Gate
The Stewart Family  are a third-generation BC winemaking family with more than sixty years of outstanding wines under their belt. The family owns Quails' Gate winery in the  Okanagan Valley.
They have just announced the acquisition of California's prestigious Envolve Winery  from sibling proprietors Mike, Kate and Chris Benziger and Ben Flajnik.
The two veteran multi-generation wine growing families became acquainted when the Stewart family joined the Sonoma community in 2012 with the acquisition of Glen Ellen's Madrone Estate Winery, Valley of the Moon wines, and Lake Sonoma Winery.
Tony is Chief Executive Officer of the Stewart Family–owned winery business. His vision and guidance have been instrumental in the growth of Quails' Gate and Old Vines Restaurant to what it is today: internationally respected as one of the leading wine producers and culinary experiences in BC.
Podcast: Play in new window | Download
STORIES WE'RE WORKING ON
Next Week – The Garagiste Small Guys wine tour – 2016
The best "under-the-radar" wineries in BC.