I wait all year for these two shows..
The Christmas Stew Part One and Part Two.
2016 is going to be special for a number of reasons…
One – Besides the show on the 17th –  We are on air  Saturday December 24th.  Christmas Eve. (can't remember when the last one happened)


The Christmas Stew Christmas Eve  will end with an hour of Christmas in the Round.  A holiday tradition that stated at CBC 1979. 
Two –  several  of the originals are with us this year.
Shari Ulrich and Rockin' Roy Forbes.
Also bringing  stories and songs to perform are
Barney Bentall
Bill Henderson  
Jim Byrnes
We'll also play Christmas music that was suggested by over 5,500 people who responded to a Facebook Live event that we did.
BTW you can subscribe to my new Facebook page dedicated to Mulligan Stew here: @mulliganstewmusic


Three –  In the last segment of the show this Saturday (17th) I'll be giving away 2 pairs of tickets to the January Blue Rodeo shows in Edmonton  and Calgary.

So 
If you would like to see Blue Rodeo, Thursday, January 19th, at the Northern Alberta Jubilee Auditorium in Edmonton; or on Saturday January 21st at the Southern Alberta Jubilee Auditorium in Calgary, and you have not won anything from CKUA in the past 30 days…
…email me at  tmulligan@ckua.com 
Thank You Live Nation..
Check out the Christmas Stew Playlist below.
And that photo of Dave GoGo..on the top of GoGO Mountain south of Naniamo??
He was getting his game face on..the official greeter at their Christmas Tree Farm.
Hope you like the tunes..and that the Holidays treat you well.
See you next week for something really special.
-TDM
Also… Coyotes menu, as promised: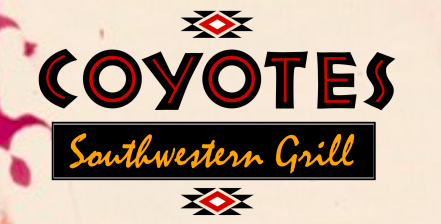 WINTER DINNER SPECIAL '16
PLAYLIST:
| | | |
| --- | --- | --- |
| The Christmas Stew Part One | Dec 17th | Playlist mulliganstew.ca |
| Fairytale of New York | The Pogues (with Kirsty McColl) | Christmas |
| Everyday willo be like a Holiday | Carole King | A Holiday Carole |
| Santa Clause is coming to town | The Crystals | Christmas Gift |
| Merry Christmas | Steve Pineo | Steve Pineo Christmas LP |
| White Winter Hymnal | Fleet Foxes | Fleet Foxes |
| The Christmas Stew Part One | www.canadahouse.com | |
| Please Come Home | Jann Arden | A Jann Arden Christmas |
| Christmas all over again | Tom Petty | A very special Christmas 2 |
| The Christmas Stew Part One | with Terry David Mulligan | |
| Next Week Christmas in the Round Year Two Part Two | Coming UP – Sting. Tom Waits. BBKing | |
| Jingle Bells | James Taylor | James Taylor at Christmas |
| The girl with the Holiday smile | Lyle Lovett | Songs for the Season |
| | | |
| Mary had a baby | Bruce Cockburn | Winter |
| The is The Christmas Stew Year Two | playlist mulliganstew.ca | |
| Soul Cake | Sting | If on a Winter's Night |
| It came upon the Midnight clear | Norah Jones | Now. Todays Christmas |
| Christmas call from a hooker in Minneapolis | Tom Waits | Blue Valentine |
| The Christmas Stew | TDM | |
| Christmas comes but once a year | BB King | A Christmas Celebration of Hope |
| This is The Christmas Stew Part One | Face Book @mulliganstewmusic | |
| Happy Christmas | John and Yoko | Power to the People |
| Santa Claus is coming to town | Bruce Springsteen and the E street Band | My Home Town |
| Christmas song | Dave Mathews Band | Live at Wriggley Field |
| Rudy | The Be Good Tanyas | A Winter's Night |
| Christmas eve with you | Lindi Ortega | A Tennesse Christmas |
| The Christmas Stew | Next week – Christmas in the Round | |
| Merry Christmas Baby | Otis Redding | Pure Southern Soul |
| Cool Yule | Colin James and the Little Big Band | Colin James and the Little Big Band |
| This is The Christmas Stew Part One | FaceBook @mulliganstewmusic | |
| This is The Christmas Stew Part One | Next week – Christmas in the Round | |
| Baby Please come home | Darlene Love/Phil Spector | A Christmas Gift to you |
| O come all ye Faithful | Blue Rodeo | A Merrie Christmas to you |
| Christmas in Prison | John Prine | A John Prine Christmas |
| Christmas on the Bayou | Dave GoGo | Christmas with the Blues |
| Great day in /Dec | Joan Osborne | Christmas means Love |
| The Christmas Stew | www.coyotesbanff.com | |
| Mince Meat TART | Roy Forbes | single |
| Thanks for listening – Next week Christmas in the Round | www.mulliganstew.ca | FaceBook @mulliganstewmusic |
| What Christmas means to me | Stevie Wonder | The Ultimate Motown Christmas |
| | | |