This Saturday It's a special Stew – "Just in time for Christmas"  featuring four music personalities who've spent the past couple of years writing words instead of music.
Alan Doyle –  A Newfoundlander in Canada.  The follow-up to his very popular first book Where I belong. About Great Big Sea's first tour of Canada and the discovery that they were part of a much bigger country than they could have imagined.
Jann Arden – Feeding My Mother.  Yes, it's a  Cook Book but the pages in between recipes are heartfelt and very personal dealing with her parents and their memory loss. Amazing read.
Tom Wilson – Beautiful Scars.  Very much like the man.  Blunt. Cutting honesty. Taking us through his discovery in his 50's that he wasn't who he thought he was.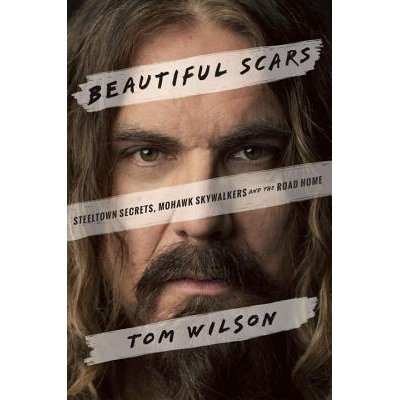 He was adopted. He was Mohawk. He had brothers and sisters he never knew about. A great read.
Kim Clarke Champniss – Skinheads, Fur traders, and DJ's.  The title says it all. My pal from MuchMusic days spins tales of leaving England and the punk movement and ending up in a very frozen North as a "Bay Boy".
Then becoming a DJ when disco and dance were all the rage.  Quite a tale.
FYI – Here's the lineup for Christmas in the Round 2017  (An hour of stories and songs on our Lobby Stage)
Bill Henderson – (Chilliwack)
Shari Ulrich
Barney Bentall
Jim Byrnes
Craig Northey – Odds
Kirby Barber – Cariboo Express
Geoff Hicks – Rob Becker –  Bass and drums.(Play with everybody)
Saturday Dec 23rd / 1PM and 8-10PM on The Stew
Sunday Dec 24  /     Noon and 8PM
Monday Dec 25 /   1PM
PLAYLIST:
| | | | |
| --- | --- | --- | --- |
| Mulligan Stew | www.mulliganstew.ca | | 1:20 |
| Jann Arden interview | | | 3:45 |
| Everybody's pulling on me | Jann Arden | These are the days | 3:35 |
| Jann Arden interview | | | 3:15 |
| Happy Xmas (war is over) | Jann Arden | Christmas | 4:00 |
| Jann Arden interview | | | 3:48 |
| A long Goodbye | Jann Arden | These are the days | 4:50 |
| Jann Arden interview | | | 1:15 |
| Glory of Love | Jann Arden | | 2:06 |
| Mulligan Stew Year 22 | NEXT – Tom Wilson | Beautiful Scars | 2:30 |
| Hard Driving Man | J Geils Band | original album series | 2:18 |
| Tom Wilson Interview | | | 5:00 |
| Beautiful Scars | Blackie and the Rodeo Kings | Kings and Kings | 4:55 |
| Tom Wilson Interview | www.mulliganstew.ca | | 3:21 |
| Big Chief | Lee Harvey Osmond | The Folk Sinner | 4:36 |
| Tom Wilson Interview | | | 2:21 |
| North | Blackie and the Rodeo Kings | South | 3:20 |
| TDM | Mulligan Stew | | :35 |
| Tell mama | Etta James | Best of | 2:21 |
| Mulligan Stew Year 22 | NEXT_ – Alan Doyle | | 2:20 |
| Alan Doyle Interview | | | 5:27 |
| Come out with me | Alan Doyle | A week at the Warehouse | 4:10 |
| Alan Doyle Interview | | | 2:48 |
| Now or Never | Alan Doyle | A week at the Warehouse | 3:55 |
| Alan Doyle Interview | www.mulliganstew.ca | | 3:50 |
| Bully Boys | Alan Doyle | A week at the Warehouse | 3:19 |
| midnight rider (live) | The Allman Bros Band | Live at Grand Theatre | 3:19 |
| TD Mulligan Mulligan Stew | NEXT Kim Clarke Champniss | | 2:10 |
| Kim Clarke Champniss interview | Skinheads, Fur Traders and DJ's | | 2:36 |
| That's All Right | Elvis | Greatest Hits | 2:00 |
| Kim Clarke Champniss interview | Skinheads, Fur Traders and DJ's | | 2:00 |
| Ziggy Stardust | David Bowie | The Rise and Fall of Ziggy Stardust | 3:13 |
| Kim Clarke Champniss interview | Skinheads, Fur Traders and DJ's | | 2:52 |
| Losing my Religion | REM | Out of time | 4:28 |
| Kim Clarke Champniss interview | | | 3:37 |
| Stand | Sly and the Family Stone | Stand | 3:07 |
| Bub Bye – Next week 2 Hours of christmas tunes | | | 1:15 |
| I'll take you there | The Staple Singers | Best of | 3:12 |
| | | | |