Tour Number 2 of New Zealand begins in Hawkes Bay where Syrah is King..through the legendary Gimblett Gravels… and finishes on the south Island  in Nelson at NZ's first Maori owned and operated winery.
Podcast: Play in new window | Download
[divider]
THE SHOW
  Part 1 of our wine tour of New Zealand took us through the Auckland area and on to Hawkes Bay and that's where we begin Part 2.   Elephant Hill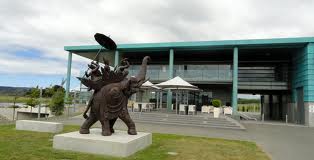 Elephant Hill is a stunning and innovative winery estate and restaurant located on the idyllic Te Awanga coast, in Hawke's Bay, New Zealand.
They create 2 very fine chardonnays piggyslots , Sauv blanc, a white & red blends called Le Phant Blanc/Rouge and a 5 star Viognier and favour Syrah on the Red side.. We sit down in their fabulous restaurant with Viticulturist Jon Peet and sales and marketing leader Vince Labatt. The word I get from the NZ wine business is… watch these guys..they're very good.   http://www.elephanthill.co.nz/ Pask Staying in the Hawkes Bay area on North Island NZ we head for Pask.
On our tour of NZ #1 we talked to Kate Ranburnd the famous winemaker at Pask. This time we take to the Gimblett Gravels fields and meet the guys who grow in that stunning region.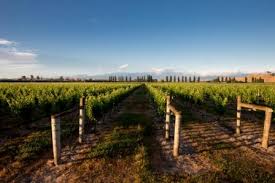 Gimblett Gravels     Pask's 59 hectares of vineyards are located on Gimblett Road where Chris Pask was first to plant in the region now known as the Gimblett Gravels Winegrowing District®.
Formed over 100 years ago when the Ngaruroro River changed its course, the light, stony soils of the region are low in nutrients, completely free draining, and create the perfect environment for growing premium quality grapes. Their  very first vintage of 1985 Cabernet Sauvignon was awarded 5 stars in Cuisine Magazine.
Since then Pask wines have consistently enjoyed gold medal and  trophy success in London, Australia, Asia, the United States, Canada and New Zealand across a range of varietals and winestyles. Pask is one of New Zealand's leading wineries with an enviable reputation for excellence  around the world for over 25 years. Pask has been a member of Sustainable Winegrowing New Zealand (SWNZ) since its inception.
Kate Radburnd spent five years as Chair of the SWNZ advisory/working group. I get to  meet Danny van Selm
 the vineyard manager and Greg Allinson – direct sales and marketing manager. Interview takes place on a picnic table under a large tree  in the middle of Gimblett Gravels.   http://www.pask.co.nz/ Trinity Hill Their  story began in 1987 when John Hancock met Robert and Robyn Wilson in their London restaurant Bleeding Heart. Over a bottle of John's award-winning Chardonnay, the concept of a Hawkes Bay winery was born. They were convinced they could produce world-class red wines as well as white in this region of New Zealand.
John recognized the outstanding potential of Hawkes Bay's Gimblett Gravels winegrowing district and in 1993 Trinity Hill became one of the region's early pioneers, planting grape vines on a barren plot on the former bed of the Ngaruroro River. The first Gimblett Road wines, barrel-aged, were released in 1998 (vintage 1997); Chardonnay, Cabernet Sauvignon/Merlot and Syrah, to critical acclaim and a number of gold medals and trophies. In 2000, a further 20 hectare parcel of prime Gimblett Gravels land was purchased, named "Gimblett Stones" where Merlot, Cabernet Sauvignon, Cabernet Franc, Malbec and Petit Verdot plus areas of Tempranillo, Syrah and Viognier were planted.
By 2001 The Gimblett Gravels Winegrowers Association was set up with 34 wineries and winegrowers from a "terroir"-defined area of the old Ngaruroro Riverbed, including Gimblett Road. Trinity Hill was and remains a founding member. In 2002, the first vintage super-premium wine Homage Syrah was made. When it was released in 2004 it received critical acclaim world-wide. The 2006 vintage of Homage Syrah won the Supreme Award at the Air New Zealand Wine Awards in 2007. John Hancock is our guest http://www.trinityhill.com/ http://www.gimblettgravels.com/ Sileni Estates Sileni Estates is a major vineyard and winery development in Hawke's Bay, New Zealand's oldest established vineyard area. The first vintage was in 1998. Sileni boasts a state of the art winery designed to crush over 1500 tonnes of grapes.
The  Winemaking Team strive to maintain high standards in environmentally sustainable viticultural and winemaking practices Our Guests are  Winemaker   Grant Edmonds and Senior winemaker Rachael Garnham (currently on Mat leave. Two 1 year old twins)) With over 20 years experience in the New Zealand wine industry, including the position of Chief Winemaker for the Villa Maria Group and Esk Valley Estates, Grant now leads a team of talented winemakers and viticultural staff who all share Grant and Sileni Estates' commitment to the vision of making internationally acclaimed wines.
They grow wines in a new sub-region of Gimblett Gravels The Bridge Pa Triangle Wine District in Hawke's Bay has recently been launched to celebrate and promote one of New Zealand's premium wine-growing sub-regions.  The area extends over more than 2,000 hectares on the western side of the Heretaunga plains and includes the largest concentration of quality vineyards in Hawke's Bay.  It now has 10 winery members, including Sileni Estates. Sileni Estates has implemented and maintains both the ISO14001 and Sustainable Winegrowing certification.
http://www.sileni.co.nz/ Mission Estate  In 1838 a group of French Missionaries (with the blessing of the Pope)
arrived and established a Marist Mission in the north of New Zealand. 1851 In 1851 a mission station was established near the Ngaruroro River between Napier and Hastings at Pakowhai.  In 1858, the missionaries moved to land they had purchased at Meeanee and a major community was established.
A cottage for living quarters was transported from Pakowhai and later a Church, school and study halls were built.  Vines were planted to produce both sacramental and table wine.  The first record of a commercial sale dates back to 1870 when a parcel of mostly dry reds were sold. Today Mission Estate is Hawke's Bay's oldest winery, with a well-respected reputation in the New Zealand market as a producer of consistent quality, value for money wines. Winemaker Paul Mooney  Paul Mooney has been the winemaker at Mission Estate for over 30 years, making him one of the most experienced winemakers in New Zealand.
Paul's winemaking philosophies are heavily influenced by his mentor, Brother John, who trained in Bordeaux during the 1960's http://www.missionestate.co.nz/
Then it's off to Wellington and then Nelson on the Northern tip of the South Island.  Te Mania and Richmond Plains Te Mānia was established by Jon and Cheryl Harrey in 1990 near Nelson at the top of the South Island of New Zealand.  A two time Champion of the prestigious Bragato Wine Awards, Te Mānia has created  excellent Sauvignon Blanc, Chardonnay, Pinot Gris, Pinot Noir and Riesling wine.
Te Mānia  is the Maori name for "The Plains" pronounced "Tay Ma-ni-a" Big Balls Syrah To celebrate worlds biggest
grapevine rugby ball and to support their  world beating rugby team they have  released the Te Mania 2010 Big Balls Syrah. It's an ideal accompaniment to roast springbok, bbq wallaby, coq au vin and to wash down English puddings!
Richmond Plains is an organic and biodynamic Nelson wine making pioneer producing New Zealand's first Sauvignon Blanc and Pinot Noir from certified Organic and Biodynamic grapes.  They  also produce Pinot Gris, Riesling, Chardonnay, Rose, Syrah and Blanc de Noir – Pinot made as a white wine. Richmond Plains has been growing and making organic wine since inception in 1991 and its grapes are certified by BioGro and Demeter New Zealand. Richmond Plains  won the Trophy for the best Sauvignon Blanc at the 2012 Sydney International Wine Competition. Our guests are Winemaker Steve Gill – Both labels Lars Jensen – Owner Richmond Plains   Tohu  
  Tohu produces award-winning New Zealand wine crafted from grapes grown in the  breath-takingly beautiful, Awatere Valley Vineyard. When Tohu launched in 1998 we were the world's first Māori owned wine company.
Since then they've  grown a reputation for producing premium wine in a range of varieties, winning awards for  Sauvignon Blanc, Chardonnay, Riesling, Pinot Noir and Méthode Traditionnelle.   . Tohu Wines now has a sister brand.  Aronui Wines was launched early in 2013 by the whanau who have been brining you award-winning Tohu Wines for over 15 years.
The word Aronui derives from the Māori mythological basket of knowledge associated with crafts, arts and working with the land in beneficial ways. This reflects their  commitment to caring for the land and their  artisanal approach to winemaking. As the owners are kaitiaki (guardians of their natural resources) and focused on sustainable enterprise, both Tohu and Aronui vineyards are certified by Sustainable Wine Growing New Zealand (SWNZ), the  company is CEMARS accredited, and the wines are carboNZero certified.
Whenua Matua (Significant Lands) is the name of our Aronui vineyard. It is located in Nelson's Moutere Valley – an area fast becoming an aromatics powerhouse. This compliments their Tohu vineyards located in Marlborough, where they continue to produce  Single Vineyard Estate grown wines and exceptional Kaumatua-Reserve range, named after special elders from within their whanau.
Our hosts also take us to their mussle farms just off shore. That's where we get the treat of the trip..fresh live mussels cooked on deck and washed down with their Sauvignon Blanc.  
Whanau = family. Māori = indigenous peoples of New Zealand. Kaumauta = respected elder   Our guests include: Kerensa Johnson – Company Secretary and Lawyer Mike Brown – CEO Kono beverages Capt Dave Higgins – Hicapoo Hunter fishing boat. Our next New Zealand special will feature: Spy Valley Yealands Stoneleigh & Brancott Seresin Staetelandt Maraqeta Lodge
[divider]
Podcast: Play in new window | Download
Stories we're working on: