Saturday's  show has 90 minutes of wall to wall music. A wicked mix of blues, R&B, Roots, pure great rock and roll (The Faces – Stay with Me, Springsteen Live in Dublin, The Sheepdogs Live at The Roxy LA, Jimi, Colin James, Imagine Dragons, Sarah McLachlan and – wait for it – Nancy Sinatra
The last 30 minutes features Dan Mangan. We talk a bit about what he's currently working on but Dan really wants all of us to know about a movement he's helping to lead.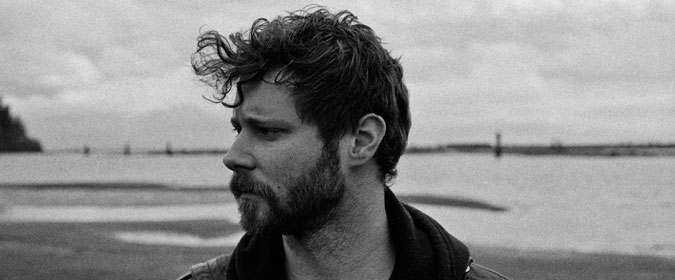 Because of the imploding nature of today's  music business artists really need a DIY movement and this is it.
It's called Side Door Access www.sidedooraccess.com
"We are building a platform where artists can earn a living by trimming the overhead of touring. We help you find magical small spaces with dedicated hosts and attentive audiences.
We want to help create human, tactile experiences offline. Music, Speakers, Dance, Theatre, Comedy – you name it."
They currently have 200 artists and 300 hosts and the movement is growing every week.
Dan explains how artists and hosts hook up..set a date, time and location and then tickets get sold. Friends are made, one gig at a time.
It's a fascinating story…Let Dan Mangan be your narrator.
This show was sponsored by our friends
Barb andBbob Shaunessy – former owners of Tinhorn Creek.
They are the donor for first hour…
Played hockey over the Holidays in Invermere.
Right after The Stew they're off to the Cook Islands!  Thank YOU!!

-TDM
PLAYLIST:
| | | |
| --- | --- | --- |
| TD Mulligan – The Stew Year 22 | playlist mulliganstew.ca | |
| Hootchie Coochie Man/Dixie Chicken (live) | Albert Cummings | Feel so Good (live) |
| Angel from Montgomery (live) | Susan Tedeschi | Live from Austin |
| www.canadahouse.com | Next – Blackie and the Rodeo Kings | |
| Life is Golden | BARK | Let's Frolic |
| On top of the World | Imagine Dragons | Night Vision |
| Mulligan Stew Year 22 | Special Guest – Dan Mangan | www.mulliganstew.ca |
| Pretty Good for a girl | Mindi Abair & Joe Bonamassa | single |
| Night Time | Aretha Franklin | Aretha's Blues |
| Angel (live) | Sarah McLachlan | Afterglow Live |
| The Stew | for your Saturday Night | |
| stay with me | The Faces | Anthology |
| Its Mulligan Stew with tdm | playlist mulliganstew.ca | |
| Embryonic Journey (live) | Jorma Kaukonen | 2016.06.04 City Winery NY |
| First Stew of 2018 | Welcome – Turn it Up | www.mulliganstew.ca |
| Bang Bang | Nancy Sinatra | Kill Bill Soundtrack |
| needles and pins (live) | Tom Petty and Stevie Nicks | Pack up the Plantation |
| I got you babe | UB40 and Chrissie Hynde | Baggariddim |
| Baby don't go | Dwight Yoakam and Sheryl Crow | Dwght Yoakam |
| Cowboys work is never done | Sonny and Cher | Greatest Hits |
| www.coyotesbanff.com | Dan Mangan in 15 minutes | |
| blinded by the light (live) | bruce springsteen | live in Dubin |
| same old feeling (live) | the Sheepdogs | Live at the Roxy |
| Mulligan Stew | Dan Mangan is next | talking about Side Door Access |
| Dan Mangan Interview | Side Door Access | |
| Vessel | Dan Mangan and Blacksmith | Club Meds |
| Dan Mangan Interview | RAW interview www.mulliganstew.ca | |
| Robots | Dan Mangan | Nice nice very nice |
| Dan Mangan Interview | www.sidedooraccess.com | |
| Hang with me | Dan Mangan | Unmake |
| TDM | RAW interview www.mulliganstew.ca | |
| Wait until Tomorrow | Jimi Hendrix | Rainy day Dream away |
| Thanks for listening | have a great weekend | Please Hold |
| | | |