The 2018 VanWineFest is fast approaching… we'll be on site March 1st  recording  two 1 hours shows.
The feature regions this year are Spain and Portugal.
Podcast: Play in new window | Download
So this week's Tasting Room Radio will focus on those two wine producing countries.
Spain we know about. Big wines to go with robust foods and lifestyle.
Wines with the heroics of a bullfighter and the grace of a dancer.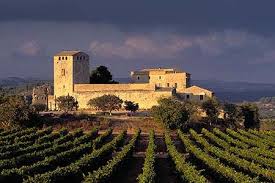 Reds aged in bottle for two years before release for a fraction of the cost of other regions.
What's not to like?
Portugal on the other hand is well under the radar BUT they also produce amazing wines.
Some of their blends have 30-40-50 varietals all in one bottle.
Their wines are going to surprise and blow people's minds this year.
This week we present  a primer on Spain and Portugal!
Guests include:
Cristiano van Zeller  – leading winemaker and unofficial spokesperson for The Douro Region.
Norrel Robertson – Spain's only Master of Wine
Domingos Suarez Franco – No relation to James and leading winemaker in Portugal.
Daenna van Mulligen –
The Wine Diva returns from a visit to Fonseca in Portugal.
If you're headed to this year's VanWineFest, this show is a great place to start.
Feb 24 – March 4
Podcast: Play in new window | Download
NEXT WEEK –
Dine Out Vancouver 2018
Jade Dynasty
Victor at Parq
Homer Street Café
Juke Fried Chicken
Tightrope
Vanessa
Haywire
Oh Yeah!!!