The 13th Victoria Whisky Festival.  Have a Wee Dram.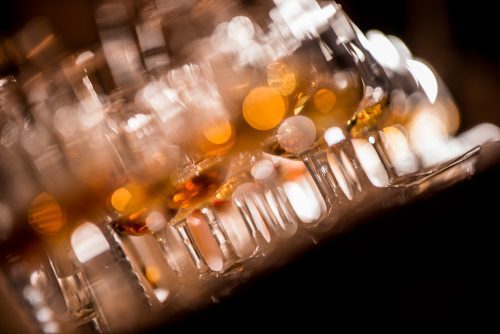 also…
Harry Hertscheg  on wines at VanWineFest
And pairing Cheese and Wine at The Savvy Series with Pam Cohen/Allison Spurrell (The Cheese Queen)
And Bill Jones from Deerholme Farm on his Foraging Classes.
Podcast: Play in new window | Download
THE SHOW
Harry Hertscheg  – Executive Director VanWineFest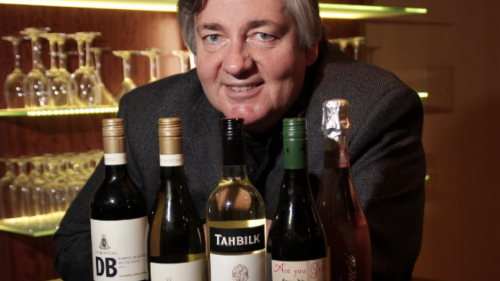 Harry Hertscheg The 40th annual Vancouver Wine Festival is mere days from now   Feb 24 – March 4.
173 Wineries from 15 countries  Featured regions are Spain and Portugal. 
Harry Hertscheg organized a media tasting of some of the participants..more like a serious tease.
I am of course,  never without my trusty recorder and fresh batteries.
Our starting point was over Steely Dan's Aja Album which I had played on Mulligan Stew that weekend.
I was amazed that it was over 40 years since they released those outstanding tunes.  Harry says "that's about the same age as this festival – 40 years"  and off we went.  We touch on the wines of Portugal and Spain, some of the many highlights of the festival and as always I ask Harry about his single best tip for the first timer at the consumer tastings which can be daunting.
FYI – Tasting Room radio will have a roundtable studio set up where the Spanish wines are being poured.
Our March 3rd show will be hour one and March 11 show will be hour two.
Guest list next week.
The 13th annual Victoria Whisky Festival
Speaking of daunting, I have very little history with whisky.
At the 13th Victoria Whisky fest  I was well out of my element but eager to learn and discover.
I thank Heather Leary the media contact and thanks as well to  David de Kergommeaux for steering me in the right direction and of course for his invaluable book Canadian Whisky:  The Portable Expert.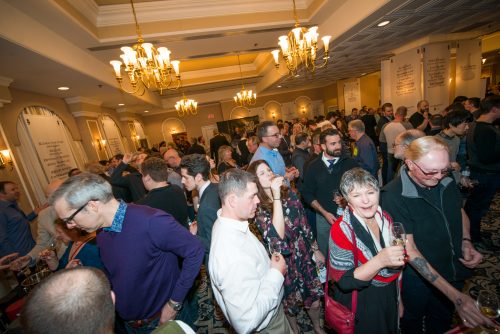 I set up shop in the lobby of Victoria's Grand Hotel. It was filled with whisky experts and fans.  Perfect!
The festival ran from the 18th to 21st of January and just a heads up – it sells out as soon as the tickets are released.  For some, it means sleeping out overnight to be first in line.
Tickets for 2019 will go on sale this November.
How popular is this festival?  This year for the first time anywhere all 11 brand ambassadors from around the World for Balvenie attended, taught and poured in Victoria.
Guests include:
 Davin De Kergommeaux –  Author and host of the Thursday Night Awards Event.
Davin de Kergommeaux describes himself as "a certified Malt Maniac and trained sommelier who has been analyzing, writing, and talking about whisky, as an independent commentator, for nearly two decades."
He spent six years in university studying whisky grains – barley, wheat, rye, and corn.  You can find his writing in many magazines and at many places on the web including MaltManiacs.org. In the fall of 2011, he was appointed Canadian Contributing Editor to Whisky Magazine.
Frank Hudson – Director and Organizer of the Victoria Whisky Festival
Dan Volway –  Errington Americas
 Dan is the Whisky Brand Ambassador.  Includes Maccallan. The Famous Grouse. Highland Park. The  Snow Leopard. Cutty Sark etc.
Started his career as a Sommelier.
Tish Harcus – Canadian Club Global Brand Ambassador  (Beam.Suntory)
 What a life. Canadian Club is Canada's most famous whisky brand and as such is poured all over the world. That's Tish's beat.
She was pouring some rare fine whisky and for research purposes, I tasted a dram. At 11am. On a Friday.
I also did an interview with Roberto Roberti from Canadian Rockies but ran out of show time.  I will air his interview sometime in the next two weeks.
http://www.victoriawhiskyfestival.com 
 Pamela Cohen and Allison Spurrell   – The Savvy Series pairing Cheese and Wines. (next wednesday)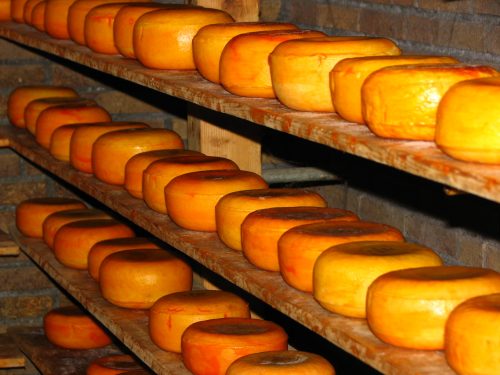 Late last year I discovered The Savvy Series at Marquis Wine Cellar on Davie.
It's back again.
Wednesday, February 7th, the Marquis resident Sommelier, Pam Cohen, and cheese master and Les Amis de Fromage owner, Allison Spurrell, guide participants through a selection of wines and cheeses, paired for the occasion. Learn why certain pairings are matches made in heaven.
.Andrea Rinaldi 2014 Moscato d'Asti "Bug Juice" DOCG   – Piave Vecchio
DOP- cow's milk
Domaine Octavie 3016 Touraine Sauvignon Blanc      – Chevre Frais –
Happy Days Dairy BC
Domaine Albert Mann 2014 Gewurztraminer Ferstentum    –   Fou du Roy –
cow's milk – Quebec
Haden Fig 2014 Pinot Noir Willamette Valley      – Prima Donna – cow's
milk  – Netherlands
Heras Cordon 2010 Rioja Reserva     – Queso de Cabra Romero    – goat's
milk- Spain
Monteraponi 2015 Chianti Classico     – Il Classico Stagionato  – cow /
sheep's milk – Sardegna
Check out the rest of The Savvy Series and events at Les Amis du Fromage
 Bill Jones  – author and chef.  Deerholme Farm  (Duncan)
 Bill Jones,  the owner/chef at Deerholme Farm has an amazing array of experiences behind him. Bill has cooked in Michelin-starred restaurants in France and England. He is also a renowned author and expert on the foods of the Pacific Northwest. Bill's unique specialty is wild foods from the forest, fields, and oceans. Many people have visited the farm and when they leave they take with them knowledge, good nourishment, and a little happiness.
We'll talk about his events this year but will pay attention to the very popular foraging classes.  Bill holds a doctorate in Rainforestology (whatever).
Upcoming in 2018:
Annual Happiness Dinner – February 17th, 2018 – Food that elevates your mood
Medicinal Mushroom Cooking Class – February 24th
Mushroom Cultivation Workshop – March 3rd
Mastering Stocks and Sauces Cooking Class – March 10th
Spring Foraging Workshop – March 17th
Spring Wild Foods Dinner – March 24th
Spring Foraging Workshop – March 31
Spring Wild Foraging Weekend – April 14-15 (forage and cooking class)
Morel Mushroom Dinner – April 21
 

Podcast: Play in new window | Download
STORIES WE'RE WORKING ON:
VanWineFest
Naramata Pours
Okanagan Falls Pours
What BC wines are they drinking in Alberta
Jim Cuddy – The Cuddy by Tawse
Roberto Roberti – Canadian Rockies Whisky