OK..what we have here is a failure to say no.
Would I like an interview with Terra Lightfoot? –  Hell, yeah.
Would I like an interview with Steve Poltz? – You bet.
Would I like an interview with Serena Ryder? – of course.
How about an interview with Bahamas? – Uh Yeah!!
That's the way the week went.
So this week we'll be featuring Terra Lightfoot who is on a big-time roll. She's touring Canada as a headliner, releasing a new album called New Mistakes and has just been nominated for her first Juno award for Best Adult Alternative Album.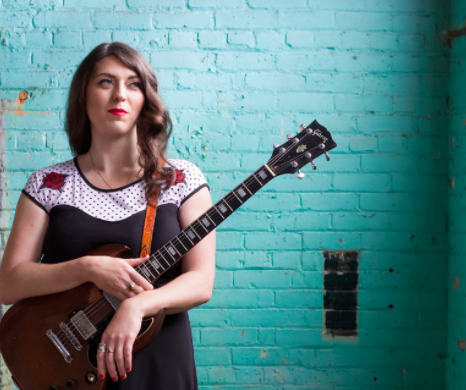 A wicked combination of folk singer, blues shouter and 70's rock God. (Terra wanted the sound to be reminiscent of the 70's but with a touch of Spinal Tap)
When New Mistakes rocks it achieves liftoff. Due in part to Terra's vocals and killer guitar work.
Tour dates
Feb 25
Edmonton, AB @ 9910 (w/William Crighton)
Feb 27
Calgary, AB • Festival Hall (w/William Crighton)
Feb 28
Nelson, BC @ Spiritbar (w/William Crighton)
Mar 01
Penticton, BC @ Dream Café (w/William Crighton)
Mar 02
Vancouver, BC @ The Cobalt (w/William Crighton)
Mar 03
Victoria, BC @ Lucky Bar (w/William Crighton)
http://www.williamcrightonmusic.com.au/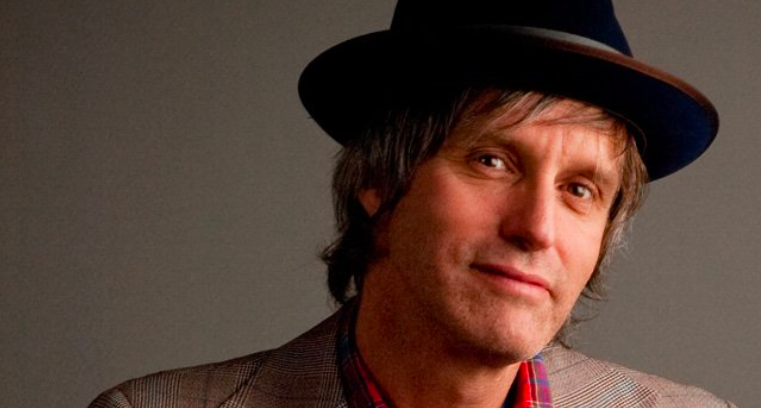 Then comes the opportunity to interview Steve Poltz.
Born in Halifax (his birthday is Tuesday) Moved to San Diego and now Nashville.
I phoned Mike Campbell (Mike and Mike MuchMusic) who books and runs The Carlton Room in Halifax to get a sense of Steve.
"I've seen him 60 times..he's played this room at least 30 times. Never does the same set twice. Never knows what he's going to sing and is the best solo act I've ever seen"
I'm going to find Steve on the phone between his  Block Heater gig in Calgary Saturday afternoon and his solo performance at the National Music Centre in Calgary Saturday night.
and Hey..check out the playlist
PLAYLIST:
| | | |
| --- | --- | --- |
| Welcome to The Stew | www.mulliganstew.ca | |
| Born on the Bayou | John Fogerty | The long road home |
| Johnny Ace is dead | Dave Alvin | Eleven |
| Master of War (live) | Pearl Jam | Benaroya Hall |
| with a little help from my friends (live) | Joe Cocker | Classic Cocker |
| TD Mulligan – Mulligan Stew | Special Guests – Terra Lightfoot and Steve Poltz | |
| Ocean Pearl (live) | 54-40 | Heavy mellow |
| Mulligan Stew – Year 22 | www.mulliganstew.ca | NEXT – Steve Poltz |
| when I'm 64 | The Beatles | Sgt Pepper |
| in your arms again | Lester Quitzau | the same night |
| Steve Poltz Interview | www.mulliganstew.ca | |
| Waterfalls | Steve Poltz | chinese vacation |
| everything to everyone | Bahamas | Earthtones |
| Heart of Gold | Neil Young | Greatest Hits |
| Mulligan Stew Year 22 | NEXT – Terra Lightfoot Interview | |
| Firewater | Serena Ryder | Utopia |
| NEXT – Terra Light Interview | www.mulliganstew.ca | |
| Terra Lightfoot Interview | Mulligan Stew | |
| stars over dakota | Terra Lightfoot | New Mistakes |
| Terra Lightfoot Interview | Mulligan Stew | |
| two hearts | Terra Lightfoot | New Mistakes |
| Terra Lightfoot Interview | Mulligan Stew | |
| slick back kid | Terra Lightfoot | New Mistakes |
| black sheep | Blackie.Rodeo Kings and Serena Ryder | Kings and Queens |
| Mulligan Stew – Year 22 | Thanks for Listening | |
| home for a rest (live) | Spirit of Canada | single |
| sulpher to sugarcane | Elvis Costello | Secret, Profane and sugercane |
| www.coyotesbanff.com | Mulligan Stew | |
| you cant always get what you want | the rolling stones | Live Licks |
| TD Mulligan – Mulligan Stew Year 22 | Next week – Serena Ryder and Bahamas | |
| Joy | Joe Bonamassa and Beth hart | black coffee |
| | | |