Gurvinder Bhatia is a wine friend of mine..Lives in Edmonton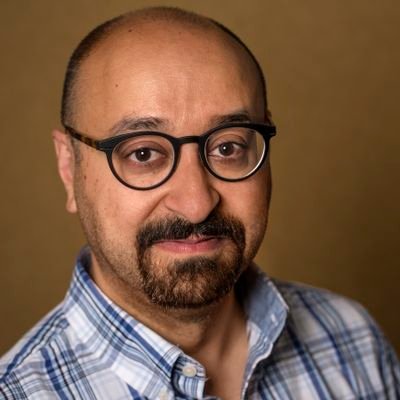 He is the wine editor for Quench Magazine plus the wine columnist for Global TV.
Once a year he takes many hours to listen to the artists appearing at the annual Interstellar Rodeo that takes place next weekend (July 20-21-22)
Then he pairs wine with the artist..which the audience can taste as they play.
It's a brilliant crossroads of art and pleasure.
The Stew would like to provide, as a public service..an opportunity to practice this weekend.
We'll play Feist, The Mavericks, Alejandro Escovedo and Courtney Barnett and Gurvinder will tell you why he chooses the wine to go with them.
Try this at home..it's fun.
We also have a solid playlist, which includes two special songs..
First is Prince..just Prince and a piano from 1983..but it's a Prince that's full gospel mode with Mary, don't you weep..
And then there's Alejandro Escovedo's new single Sonica USA which has created quite a stir in the USA.
Another artist speaking out against social and political conditions south of us.
If you're in Calgary Have a great final Stampede weekend.
Cheers – tdm
PLAYLIST:
| | | |
| --- | --- | --- |
| Welcome to The Stew – Year 22 | @ tdmulligan | www.mulliganstew.ca |
| Mrs. Robinson (Live) | Simon and garfunkle | old friends – live on stage |
| Homeward Bound (live) | Simon and garfunkle | old friends – live on stage |
| bridge over troubled water | Johnny Cash | American 1V: The man comes around |
| www.deanehouse.com | Coming UP – Interstellar Rodeo and wine pairings | www.mulliganstew.ca |
| Ophelia (live) | Matt Anderson | Live at Olympic Hall |
| theres a leak in this old building | david vest | david vest |
| www.mulliganstew.ca (playlist) | Next – Crawling from the Wreckage | Mulligan Stew Podcast on Spotify |
| Crawling from the wreckage | Dave edmunds | best of |
| hoodoo voodoo | Billy Bragg and Wilco | Mermaid Ave – Complete sessions |
| troubled mind | dan mangan | troubled mind single |
| TD Mulligan | Hey. Get the CKUA App! You'll be the coolest on the beach | |
| chasing pirates | norah jones | The Fall |
| Mulligan Stew Podcast – on Apple Podcasts | NEXT – Prince and a Piano | |
| Oh Mary don't you weep | Prince | Prince and a Piano |
| Gurvinder Bhatia – Interstellar Rodeo | Music and Wine Pairings | |
| any party | Feist | Pleasure |
| Mulligan Stew – The Podcast on Google Play Music | Coming Up – Interstellar Rodeo and wine pairings Part 2 | |
| closing time (live) | leonard cohen | favourite songs |
| after the goldrush (live) | neil young | live rust |
| honey bee | colin james | hearts on fire |
| Gurvinder Bhatia – Interstellar Rodeo | Music and Wine Pairings | |
| dance the night away | mavricks | trampoline |
| Gurvinder Bhatia – Interstellar Rodeo | Music and Wine Pairings | |
| Sonica USA | Alejandro Escovedo | The Crossing |
| Gurvinder Bhatia – Interstellar Rodeo | Music and Wine Pairings | |
| crippling self doubt & general lack of confidence | courtney Barnett | tell me how you really feel |
| This is Mulligan Stew | Podcast on Apple Podcasts | |
| wheat kings | the tragically hip | fully completely |
| fallen from grace | Blue Rodeo | Tremolo |
| summertime | harry manx | 20 strings and the Truth |
| old slewfoot | blackie and the rodeo kings | Let's frolic again |
| www.coyotesbanff.com | NEXT – The Stones | www.mulliganstew.ca |
| Can't turn you loose (live) | The Rolling Stones | Sticky Fingers Live |
| It's all over now | Ry Cooder | Paradise and Lunch |
| Thanks for listening | have a great weekend – tdm | |
| your bird can sing | The BeATLES | The Beatles Sampler |
| | | |