Road 13 wins Canadian Winery of the year and Top Drop 2018 Part One
 

Podcast: Play in new window | Download
The SHOW
The phone rang at Road 13 this week. It was Anthony Gismondi from Wine Align looking for Joseph Luckhurst, managing partner and son of founders Mick and Pam Luckhurst.
Joe was delighted to find out that after moving up in the Top Ten wineries of Canada year-after-year..they finally nailed the big prize. Canadian Winery of the Year.
There were  1,850 entries from 257 different wineries from seven provinces however if you look at the total wins they had ..the prize was truly well earned.
Platinum  – Road 13 Vineyards 2016 Roussanne
Gold – Road 13 Vineyards 2017 Chip off the Old Block Chenin Blanc
Gold – Road 13 Vineyards 2016 Syrah
Gold – Road 13 Vineyards 2013 5th Element
Gold – Road 13 Vineyards 2014 Jackpot Petit Verdot
Gold – Blind Creek Collective 2015 Consensus
Gold – Blind Creek Collective 2016 Cabernet Franc
Gold – Blind Creek Collective 2016 Petit Verdot
Gold – Blind Creek Collective 2017 Viognier
Silver –  Road 13 Vineyards 2016 GSM
Silver –  Blind Creek Collective 2016 Cabernet Sauvignon
Bronze – Road 13 Vineyards 2016 Seventy-Four K
Bronze – Road 13 Vineyards 2016 Jackpot Syrah
Bronze – Road 13 Vineyards 2016 Cabernet Merlot
Bronze – Blind Creek Collective 2016 Chardonnay
We'll visit Road 13 shortly and to a  sit down interview with Joseph.
Congratulations to the complete team behind the winery. To growers, hospitality, cellar and tank crews, crush rats, administration and marketing. Best of all Road 13 is one of our sponsors.
It's The Main Event.  Top Drop Vancouver:  Terroir and Craft.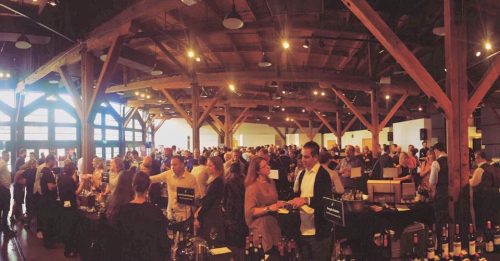 The best small wine festival everrrrrrrr.
Once again Kurtis Kolt and his partner Jeff Curry and a sensational team have convinced some of the very best winemakers to pour at The Roundhouse in Vancouver.
What they have in common is craft and care!
In Kurtis' column in the Georgia Straight he said this:
Each year, our process begins the same. Our team casts out a wide net to British Columbia–based importers and wineries, asking for winery applications to participate in the event.  First and foremost, Top Drop wineries must fit with our general philosophy: that wines, indeed, express terroir or offer a sense of place.
Whether we're talking vines grown in mineral-rich soils or under cool-climate growing conditions bringing bright acidity or in sun-drenched regions offering generous, opulent fruit and so on, we want those elements to be notable in the glass and for them to have arrived there authentically, rather than via heavy-handed additions in the winery.
Sustainable farming is also key. There is a high priority on those who employ these methods while farming their own fruit or who work with growers who fit the mould.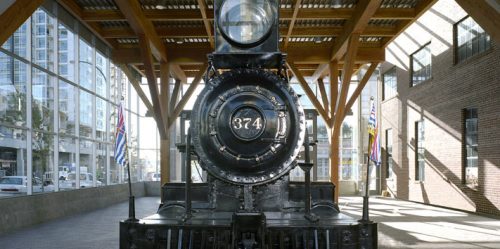 The other major component is a commitment to partner with producers who rarely visit Vancouver or have never been here before, so we can offer local wine enthusiasts a unique experience.
We came up with a roster of 33 international and local producers we're extremely proud of.
The whole reason I do what I do for a living is to share my enthusiasm for awesome wine with those who may be pickin' up what I'm layin' down. It's one thing to write or Tweet or Instagram about something and hope for the best, but all cards on the table: it's a whole other thing when I can play a part in actually bringing these fantastic people and their wines right to you, and even be in the room when you try them!  Kurtis Kolt!
I went crazy and did enough interviews for Two Shows.. Here's Part One
 Kurtis Kolt – Organizer and wine educator. Wine writer for The Georgia Straight.
Paul Leary – President Blackbird Vineyards  (Napa)
David Scholefield – Wines of Chile
David Patterson – GM and Winemaker at Tantalus (Kelowna)
Justin Fairweather – Partner. Alpha Box and Dice (Australia)
Jane Ferrari – Winemaker.Ambassador Yalumba (Barossa. Australia)
Jay Drysdale –  Owner/Winemaker Bella (Naramata Bench)
DJ Kearney – NewDistrict.Ca (Vancouver)
Simon Black – Winemaker Montalto (Australia)
Virginie Taupenot –  Taupenot-Merme   (France)
NEXT WEEK Part Two:
Podcast: Play in new window | Download
Stories we're working on:
Road 13 – Winery of the year – The full story.
Fitz Winery finds a lot of new friends.
Elizabeth Gabay – Master of Wine and author of Rose. Understanding the pink wine revolution
Andrey Durbach – opens IL Falcone in Courtney
Margaret Leonardi pours Adorada
Township 7. New wines. New labels. New Directions.
NEXT /WEEK – Top Drop Two
Podcast on iTunes