13 guests for The Annual "Locals Only 3.0″The Artisans of Vancouver Island & The Gulf Islands.
THE SHOW
 

Podcast: Play in new window | Download
It was an afternoon exploring the diversity & creativity of our coastal producers.
Through the interviews below we get to meet the farmers, fermenters and distillers that define our cool climate coastal appellation.
This is Locals Only 3.0 – 2018
No fancy marketing campaigns or graphic trickery.  Just an opportunity to taste clean honest products from the producers who are defining our cool climate coastal appellation. 
Speak with the producers who were natural before it was fashionable
Learn more about distilling while speaking with a Master
Meet and taste with the people who planted the vines and then made the wine

Locals Only is about keeping it real, real honest and really local.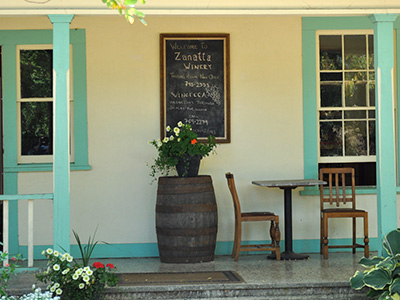 Organic estate farming , clean winemaking , neutral barrels & vessels, amphora, orange wines, concrete, spontaneous ferments, dry farming + way more. Discover the next destination you just have to check out.
Off Shore craft makers.
Guests include:
 Massey Wines –  Louise Fedyk.  Co-Organizer of event  http://www.masseywines.com/
 Mike Rathjen – Rathjen Cellars  https://www.instagram.com/p/Bgo92Vuntu8/
Mike Nierychlo –  Emandare Vineyards  http://www.emandarevineyard.com/    
Dave Brimacombe – Wayward Distillery (Unruly Gin/Vodka) https://www.instagram.com/p/BgpPVn3Hw0U/
Jason MacIsaac – Sheringham Distillery  https://www.sheringhamdistillery.com/
Andy Johnson  – Averill Creek  https://www.averillcreek.ca/
Loretta Zanatta – Zanatta Vineyards https://zanatta.ca/
Chris Turyk – Unsworth  https://www.instagram.com/p/Bgr0mocH0rh/
Bailey Williamson – Blue Grouse https://www.bluegrouse.ca/Home
Dan Dragert – Kutatas Vineyards ( Koo Tah Tass) You're on your own. Well worth The Search.
Brenda Hetman-Layne – 40 Knots  https://www.instagram.com/p/BgkFfRknXdL/   
Marilyn Venturi –   Venturi-Schulze Vineyards  https://www.instagram.com/p/BgraOj7nK_o/
Julia Powell – Alderlea Vineyards  https://www.instagram.com/p/Bgtz5m0HCrX/

@averillcreek
@unsworthvineyards
@alderleavineyards
@vswine
@bluegrousewines
 

Podcast: Play in new window | Download
STORIES WE'RE WORKING ON:
The Winner Special  (Sept 1)
Road 13 – Winery of the year
Fitzpatrick –  #3 in Canada and Best Small Winery
Tour of the Okanagan
Fairview Cellars
Roche
Desert Hills
Township 7
Chef Andrey Durbach – Brings Italy to Courtney
Margaret Leonardi – Winemaker at Adorada (Mendocino)
The First Cowichan Wine Festival