Cowichan Valley Wine Festival 2018!
 

Podcast: Play in new window | Download
There are a lot of great places in Vancouver Island's Cowichan Valley to hold a wine festival.
For several years it was called Savour and was on a dock over the water in Mill Bay.
The valley is located halfway between Victoria and Nanaimo with the closest town being Duncan.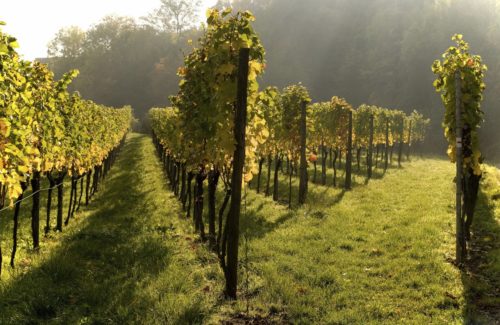 The 2018 Festival may have found the perfect home at Shawnigan Lake School.
It's like holding a wine festival at Yale… except greener!
We gathered at the Field House between Rugby Fields… you couldn't help but feel relaxed and eager at the same time.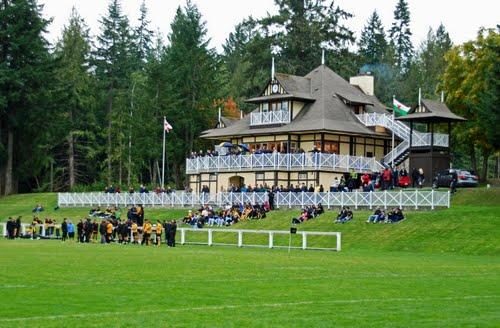 My job was to start the interviews as they gathered at 5PM because when 6PM rolled around it was Game On.
Two questions I wanted to ask were
"What are you pouring?"
and…
"If The Cowichan Valley had to be known for just two wines – a red and a white – what would they be?"
 Lots of different answers but as we went along it became apparent that the red would be Pinot Noir.  The white?  Have a listen.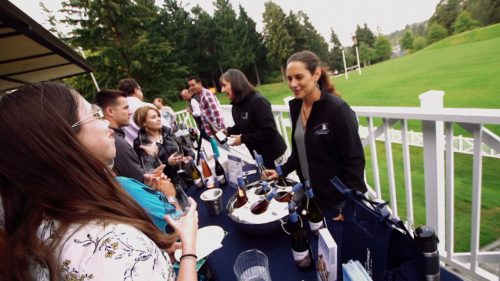 We also talked about the culinary side of the valley and how it's growing.
Are you ready to meet 11 of the principals behind The Cowichan Valley?  They are a  diverse and very interesting  group, much like their wines.
Isn't it time you visited The Cowichan Valley?
FYI – If you're looking for a one-of-a-kind accommodation location, you couldn't do better than The MoonWater Lodge ! The views are truly west-coast spectacular!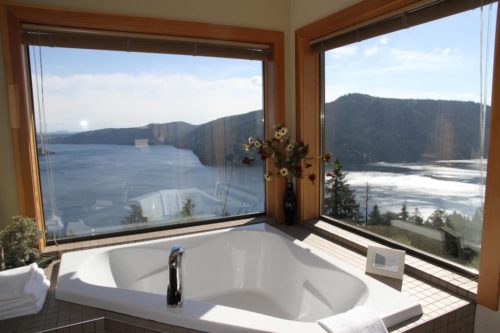 On the newly paved stretch of the Malahat Highway, it overlooks "everything".  Ocean, islands, forest in most directions and has its own restaurant.
Contact Lori Strandlund – moonwaterlodge@gmail.com
Here's your Guest List:
 Miranda Thorne   (Tourism Cowichan)  Executive Director     www.tourismcowichan.com
 Unsworth  ( Tim Turyk ) Proprietor  www.unsworthvineyards.com
 Enrico  ( Lorin Inglis ) General Manager  https://enricowinery.com
 Venturi-Schulze ( Marilyn Venturi)   Proprietor www.venturischulze.com
  Zanatta  ( Loretta Zanatta ) Proprietor  https://zanatta.ca/
 Cherry Point Estate Wines   ( Xavier Bonilla ) Proprietor  http://cherrypointestatewines.com/
 Damali ( Kennedy Saville ) Proprietor  http://www.damali.ca/
Emandare  ( Mike Nierychlo ) Tractor driver/co-owner. winemaker  http://www.emandarevineyard.com/
Averill Creek (Andy Johnston ) Proprietor  https://www.averillcreek.ca/
Deol ( Gary Deol ) Proprietor  www.deolestatewinery.com/
 Blue Grouse   ( Bailey Williamson ) Wine Maker  https://www.bluegrouse.ca
 Rocky Creek  (Linda Holford ) Proprietor   http://www.rockycreekwinery.ca/ 
  

Podcast: Play in new window | Download
STORIES WE'RE WORKING ON:
Back to The Okanagan (Desert Hills, Roche, Fairview Cellars)
Food. Friends. Fishing & Fluids  with Rhys Pender (Little Farm and Wine Plus, John Weber (Orofino) Chef Mark Filatow (Waterfront Bistro Kelowna)
Heading for Gowlland Harbour Resort, Quadra Island, Campbell River!!