Welcome back to Mulligan Stew Year 22.
The last show of September has two guests.
In the first hour, it's a drive through interview with The Fortunate Ones..who are touring The West for the next 10 days.
"drive-thru" being  a quick chat about their tour and also about their new album Hold Fast and  a song they wrote and released called
Steady As She Goes.  It's about the Newfoundlanders who work in Alberta and their fellow islanders who flew in to fight the Fort Mac Fire.
Andrew and Catherine are in Vancouver Saturday at Rogue Folk Club. Then October 3 in Canmore at Communitea, October 4 at Esplanade in Medicine Hat,
Festival Hall in Calgary October 5 and The Arden in St Alberta October 6.
The rest of the interview – with backstage tales of touring with Alan Doyle – will be featured on next week's Stew.
Our other feature guest is Kandace Springs..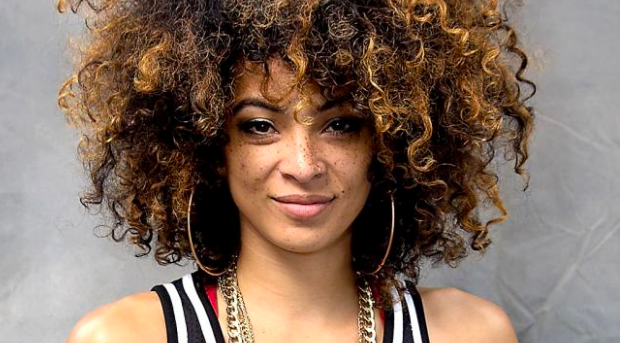 Her new album Indigo is 13 tracks from a Memphis original. She grew up with a father who was a working musician in and around Memphis.
Maybe that's why Indigo has R&B, Jazz ballads, Pop leanings with Breakdown and the hit single Don't need the real thing.
Her album includes producers who've worked with Madonna, Amy Winehouse, Pink, Rihanna, Common and Erykah Badu.
From all of that, you can probably guess that she's a one-of-a-kind artist.
You know who found her brilliant – Prince!  He heard her sing and immediately offered to mentor her going forward.
They began great friends and some of what Prince advised her is on display here.
Sexy funk for one.
Her voice reminds me of Sade..but her sense of music is closer to Stax than anything else.
I found it a fascinating talk with a performer who I believe will be a star very soon.
PLAYLIST:
| | | |
| --- | --- | --- |
| Mulligan Stew | Sept 29 2018 | Pitter Patter – lets get atter |
| Welcome to Mulligan Stew Year 22 | www.mulliganstew.ca | |
| young boy blues | ben e king | best of |
| mustang sally | albert collins | thaw out at the fillmore |
| the only difference | Beatchild | |
| I just wanna feel something | Sam Bush | storyman |
| www.deanehouse.com | Coming UP – The Fortunate Ones | |
| bring it on home | Led Zep | LZ2 |
| bones of saints | robert plant | carry fire |
| Mulligan Stew Podcast | Spotify.Google Play Music.Apple Podcasts | |
| look at little sister | Stevie ray vaughn | Live Alive |
| corrina | colin james | rooftops and satellites |
| the things i used to do (live) | Stevie ray vaughn | Live at Carnegie |
| national steel | colin james | national steel |
| www.mulliganstew.ca | The Fortunate Ones Interview | Hold Fast |
| steady as she goes | The Fortunate Ones | Hold Fast |
| Mulligan Stew – CKUA Radio | www.mulliganstew.ca | |
| They can't take that away from me | Van Morrison | Versatile |
| keep on pushing | Mavis Staples | I believe to my soul |
| learning to fly | tom petty and the heartbreakers | anthology |
| and when i die (live) | Laura Nyro | Un-Cut |
| Nobody knows you when you're down and out | Eric Clapton | Unplugged |
| www.coyotesbanff.com | Coming UP – Kandace Springs | |
| 10th ave freezeout (live) | Little Steven and the Disciples of Soul | Soulfire Live |
| Me and Julio (live) | Paul Simon | Live at Hyde Park |
| Mulligan Stew – The Podcast | Subscribe on Spotify.Apple.Google Play Music | |
| guiding light | mumford and sons | delta |
| Kandace Springs Interview | Indigo | |
| don't need the real thing | Kandace Springs | Indigo |
| Kandace Springs Interview | Indigo | |
| First time ever i saw your face | Kandace Springs | Indigo |
| compared to what (live) | Les McCann & Eddie Harris | Black Power |
| | | |