Here Come "The Californians" and The Oscars
THE SHOW
This edition of Tasting Room Radio has a little bit of everything.
Interviews with the wine stars of  Mondavi, Tom Gore, Ravenswood and Meiomi.
Four Sommeliers have recommendations for 41st Vancouver International Wine Festival (starts Saturday)
Kurtis Kolt (Georgia Straight) Kristi Linneboe (L'Abattoir) Kelcie Jones (Chambar) and Somm of the Year Matt Landry (Stable House Bistro)
And we finish with Film and Wine. It's Oscar weekend (Sunday).  Gary and Hayley Hamilton Cogill created a Podcast that focuses on film and wine because that's what they both specialize in.
Gary's picking the winners and so is Hayley.
Melissa Stackhouse  
Chief Winemaker  Meiomi
  Melissa brings a unique vision and spirit to her role at Meiomi.
With as much zeal and enthusiasm as when she first started out in the industry, Melissa aspires to create wines that are meant to be enjoyed while laughing and sharing a delicious meal with friends and family.
While laidback and easygoing by nature, Melissa has an extensive and impressive background at some of California's top wineries, including:
La Crema, J Vineyards & Winery, Jackson Family Wines, and Clos du Bois.
Tom Gore
Owner/Winemaker Tom Gore Vineyards
https://www.tomgorevineyards.com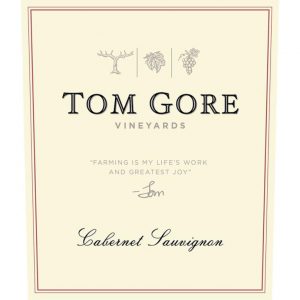 Tom Gore is a second-generation grape farmer from Sonoma County and from the time he learned to walk, he was stomping alongside his dad, getting dirty and taking care of the grapes. For Tom Gore, farming isn't a profession, it's a way of life.
His family helped develop the vineyards of Northern California into a world-class winemaking region, and Tom's childhood was spent among the vines.
He has worked every harvest since he was seven years old and has always known farming grapes would be his life's work.
As Tom is most proud of explaining what he does as a farmer—connecting people to the earth and telling the story of where the wine comes from. The work of a farmer.
Joel Peterson
Founder  Ravenswood Zins
The Godfather of Zin
https://www.ravenswoodwinery.com
In 1976 Joel founded Ravenswood in partnership with fellow wine lover Reed Foster, a Harvard MBA. In 1977, he'd left his job in San Francisco and moved to Sonoma to work in the clinical lab at Sonoma Valley Hospital.
He didn't quit that job until 1992, a few years after the winery turned its first profit and Robert Parker pronounced Ravenswood wines "first class – bold, dramatic and complex." Today, Joel works with 100+ northern California growers who provide grapes for Ravenswood.
Ravenswood is one of the few wineries that has had the philosophical and winemaking skill of one winemaker for over 30 years.  That  contributes to a consistency of quality and style rarely found in California.
Joel is a current member and former president of the Sonoma Valley Vintners and Growers Alliance (S.V.V.G.A.) and is on the Board of Directors for the Sonoma County Vintner. He is a founding Board member and former two-time President of Zinfandel Advocates and Producers (Z.A.P.). Joel is also a Senior Vice President with Constellation Wines US. He is also a member of the Vintners Hall of Fame.
A great guy and a true friend to all of us.
Mark de Vere – Master of Wine
For Robert Mondavi Winery.
https://www.robertmondaviwinery.com
41 years ago, when the first wine festival took place… Robert Mondavi was the first and only winery attending.
So it's a wonderful thing to see them featured 41 years later along with California.
Yes, they will be pouring their famous Cabernet Sauvignon 2015 but do NOT pass up the chance to try their Oakville Cab Franc  2015.  WoW!
Mark takes us through the wonderful story of how Mondavi came to be one of the great wineries of the World.
Four Sommeliers with tips for VanWineFest
 Who better to give everyone some reminders of how to survive a chase through the VanWineFest Tasting Room. There are hundreds of wines being poured. Its led some attendees to wobble after lunch or after dinner.
Offering help with your plan and some wines to watch for are..
Kurtis Kolt – Georgia Straight and wine educator.
Matt Landry – Sommelier of the Year. Stable House Bistro
Kelcie Jones – Chambar
Kristi Linneboe – L'Abattoir
Make notes and Good Luck.
Gary and Hayley Cogill  (Cogill Wine and Film)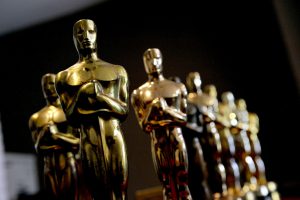 Its Oscar weekend. Gary and Hayley have a great Podcast that blends Film and Wine.
Both from Dallas.
Gary has been a  well known TV and Print film critic for many  years.
Hayley Hamilton Cogill is a much admired Sommelier  known for columns and shows like Dallas Uncorked. Red Wine with Breakfast. Hawaii Uncorked etc.
Cogill Wine and Film, A perfect Pairing is their Podcast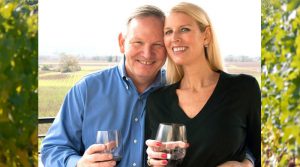 Gary and I will go over the Oscar nominations and his projected Winners for
Supporting Actor
Actor
Director
Film.
Hayley will pair with a theme or character from the films or roles.
It's fast and it's fun.
And the Oscar goes to –
SHOWS WE'RE WORKING ON
41ST Vancouver international wine festival
18 Californians.  Winemakers and Owners
And 15 Canadians.   Winemakers and owners
Uncorked and Untapped in Parksville
Black Hills pours new releases.
Vancouver Somms
Complete interviews with Mondavi/Tom Gore/Ravenswood/Meiomi
Okanagan Falls Wineries pour new releases in Vancouver
Brigitte Raye  Orto Astisan Pasta  (bad dog bread)  North Vancouver