The Grand Crew Collective and Graham Pierce pours Kitsch in Victoria!

 
THE SHOW

The Press Release said it all.
The Grand Crew is a Collective of fiercely committed Okanagan wineries with a passion for sustainable farming and small-lot winemaking.
Unlike other "regional gatherings," these wineries are from four different Okanagan regions. What they have in common is a "garagiste " attitude. Smaller batches of wine, a true "hands-on"  approach.
Each winemaker creates something unique, but they meet regularly to share insights, growing and winemaking tips, and resources so that they can each continue to craft some of the best wines in the region.
They have joined with Kelowna's Public Liquor to offer a sample box of their releases,  curated by the winemakers themselves!  The limited-edition inaugural Grand Crew Collective box is available in-store or online, visit Public Liquor to get yours.
Read the official press release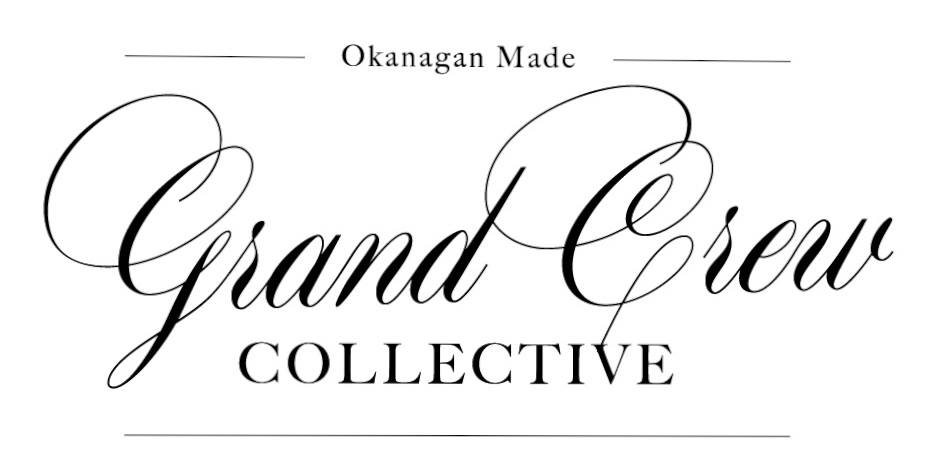 Black Market Wine Co.  Rob Hammersley Owner/Winemaker (Kaleden)
2019 Omerta Syrah Rose $24
A crisp, dry rosé made from 100% Syrah. Aromas of wild strawberries, cherries, and a hint of watermelon. The palate dominated by wild red berries and rhubarb. With crisp acidity, this wine finishes dry.
2017 Syndicate.  $35
50% Merlot. 31% Cab Franc. 19% Petit Verdot.  100% Yummy
21 months French Oak. (40% new) Lots of black fruit, Dark chocolate. Tobacco.
Nagging Doubt Winery – Rob /Westbury  – Winemaker. Owner  (East Kelowna)
2018 Sallows Rd Vineyard Chardonnay.  $21
Estate-grown Chardonnay shows yummy citrus, pear, and mineral notes with a subtle touch of vanilla from aging in 25% new French oak puncheons. On the nose and palate, lemon, green apple, and minerality. A true cold-climate Chardonnay, this wine offers beautiful balance, crisp acidity, and hangs a long time in the mouth.
2018 The Leap – $23.   Rob says The Leap is the younger brother of The Pull. Plumb, Blackberry, and Cherry.  Oak and Vanilla note. 60%  Merlot. 27% Cab Franc.  13% Malbec.  18 months in new French oak.  Bingo!
Niche Wine Co. Joanna and James Schlosser.  Owners/Winemaker (West Kelowna)
2019 Small batch bubbles – $26 
Buttery texture. Homegrown. Handmade.  Stirred weekly for 5 months. Limited production. Off-dry.  Only 185 cases. Much sought after.
Pinot Noir Blanc – $24  Strawberries, lots of berries frankly. Made from just two barrels. 95 cases.
Again. $24 bucks. Oysters. Charcuterie. Or by itself. Hide from family and friends.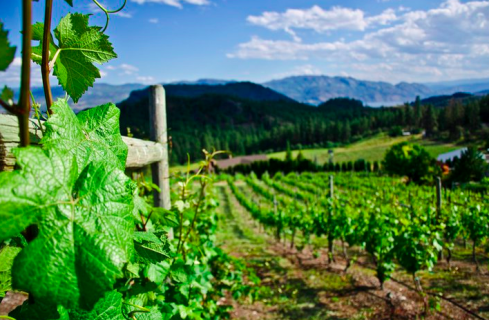 Tender Hope Winery – Efi Perel  Owner. Winemaker   (West Kelowna)
Efi began his winemaking in Israel. Now 25 years later he's fully Okanagan.
2019  Rose Bubble. VQA. $23
Whole cluster. Combo of Stainless steel and French oak.  Melon. Strawberry.  A light touch of  PNE Candy Floss.

2018 Fire Dance Meritage
This wine is made up of a ripe and balanced blend of 50% Merlot, 21% Cabernet Franc, 15% Cabernet Sauvignon, and 14% Malbec sourced from the southern limit of Canada's pocket desert. Rich dark fruit, blueberry, chocolate, wood spice, and smooth mouth feel and a spicy finish.
Winemaker's Cut  – Michal Mosney co-owner and winemaker. (Oliver)

Michal and his wife moved from winemaking in Croatia directly to the Okanagan.
They have become a force, making us even better.
2019 Gruner Veltliner $26
Shades of Slovakia!
Peach, pear, and citrus aromas along with beautiful minerality and a touch of white pepper and marzipan.  Hello Gruner!!!
2018 Bohemia Cuvee $26 and $36
Michal makes a Blanc and a Rose.
Blanc is Sauvignon Blanc, Semillon, Viognier.
Rouge is Cab, Merlot, Cab Franc, Petit Verdot, AND Syrah. (Pepper. Herbs. Dark Fruit)
https://www.facebook.com/grandcrewcollective/
ttps://tenderhopewinery.com/
https://winemakerscut.ca/
http://naggingdoubt.com/
https://blackmarketwine.ca/
https://www.nichewinecompany.com/

Winemaker and GM Graham Pierce  –  Kitsch Wine pours in Victoria.
I felt I owed this revisit with Graham Pierce. First, he's a friend, second he's one of the best winemakers in Canada (think Black Hills and Note Bene) and lastly, my previous interview placed Graham in the uncomfortable position of having to explain the wines of former gifted winemaker Grant Biggs.
When I saw that Graham was pouring for the wine community in Victoria  I headed South from Nanoose Bay and met him on the 6th floor deck at Laurel Point in the inner harbour.
Beauty spot but windy that day. Plus it was the first time I was doing an interview with masks on. So the audio is a tad muffled but that goes with the times. Mask Up!
Here's what we tasted.
2016 Blanc de Blancs  ($39)– Lime, Granny Smith apples, crème Brulee. In other words delicious. New vintage coming soon.
2018 Ester's Block Riesling  ($25)– classic Riesling. Nectarines and Apricots..add peach and ginger notes and you'll love this wine.
2019 Pinot Gris ($22) – clean citrus on the nose. Green apples and minerality.  Beauty.
2019  Block Party ($21) – I'm a Block Party fan. Pinot Gris, Chardonnay, Riesling, and Pinot Noir all from the same block. From the 5 blocks on the family vineyard. You just know this is going to be an interesting experience.
2018 Chardonnay ($24)–  (Tentree) Really approachable wine. One bottle bought plants 5 mangrove trees in the Village of Mahabana, Madagascar. Get your bottle soon.
2018 Pinot Noir ($40)– Star anise, forest floor, clean and bright.
2018  Cabernet Franc  ($36)  Oh Hell yes. More, please.  Elderberries, lilacs. Intriguing minerality. Spice and red berries.
Thank You, Graham. Can't wait for your wines.
STORIES WE'RE WORKING ON:
Yalumba Zoom Tasting
Birch Block  Vol 2
Charles Smith
Vanessa
Maenam – The Book