FEATURING  SAM ROBERTS, EMANDARE AND TIGHTROPE WINES
The Show
We start with Sam Roberts.
Singer, Songwriter, Husband and Father.
The leader of The Sam Roberts Band.  They've just released their 7th studio album All of Us.
Ranks as his best yet.
He had the songs written and recorded but decided to follow the voice talking inside his heart and head and re-wrote/re-recorded them all.
It paid off.
As an aside, when Jason Priestley and I were shooting our TV series Hollywood and Vines we found ourselves in Ribera del Duero in Spain.
We were in  a winery known for its house band and concert series.  One of the barrels in the cellar was signed by Sam Roberts.
I've interviewed Sam a number of times.  Usually about his music and tours  but we inevitably  end up talking about wine.
He lives in Montreal and has access to lots of European wines, some Ontario wines and almost none from BC.  That  of course is  what we talked about.
I can think of nothing better than a glass of big red wine and listening to The Sam Roberts Band's new album All of Us.
Mike (and Robin) Nierychlo  (near-ich-low)  Emandare Vineyard.  (Cowichan Valley)
 "It all starts with the farm, we truly believe that wine is not made, wine is grown. Being blessed with this beautiful piece of land in the Cowichan Valley, it has become our responsibility to steward it to the best of our ability. For that, we look to the old world. They all farmed organically, not for marketing or because it was trendy, but simply because that was how they farmed. Not against nature, but with it. It is our goal through bio-diverse and sustainable farming practices like dry farming, composting, mulching and animal husbandry to breathe abundant life into our land. The beautiful byproduct of farming this way will be a healthy balanced vineyard".
I've known Mike since he interviewed me for his wine video show in 2008 or 9.
I'm thinking he went to school on all the information that passed through his microphones.  He and Robin were meant to become what they became – farmers and winemakers.
Mike came by the other day to talk about two of their new wine releases.
Emandare 2019 Pinot Noir and their 2019 Marechal–Cabernet Foch!
The Pinot features a balance of neutral oak, dark cherry, cranberry etc.  A few years in a cellar will reward the patient wine fan.
The Marechal-Cabernet Foch is a field blend.  89% Marechal Foch and 11% Cabernet Foch.  Looking for tannins in your big reds?
Tastes of ripe fruit – plum, cherry and blackberry.
One of the reasons why Mike and Robin bought this particular home vineyard was because of the heritage Pinot vines that had been planted and in the ground for a number of years. They have since continued to lovingly watch over and farm those vines and expand in other areas of their acreage.
The future looks bright for Emandare!
Lyndsay and Graham O'Rourke – Tightrope Vineyards ( Naramata Bench)
Lyndsay is the winemaker  and Graham the viticulturist. They arrived on the Naramata Bench the same Summer as my wife Meg and I .  2007.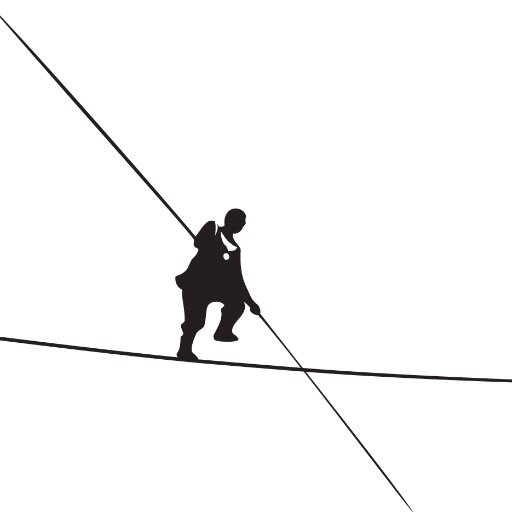 Tightrope is one of the most successful small wineries in Canada.
2019 National Wine Awards.
Top 10 Small winery in Canada
Top 25 winery in Canada.

At the final Judgement of BC in 2019 the Tightrope 2016 Syrah won the entire Syrah tasting against 5 other BC Syrah's and 6 World class Syrah's.
They also placed 4th in the Riesling and 8th in the Pinot Noir.
In the 2019 Intervin awards – they placed 14th in Canada.
In this two part feature we taste and talk our way through…
2018 Riesling – tropical fruit, citrus, Granny apple, lemon, melon and minerality.  Perfect for cellaring to 2024.  $21
2018  Chardonnay – vanilla, spice, apricot, nectarine  Cellar to 2014.  $28
2018 Pinot Noir – Rubis.  The nose will love the vanilla & strawberry notes along with flavours of cranberry, dark fruit and a hint of saddle. Cellar to 2026  $32
2018 Pinot Noir – Fleet Road.  Starts with Strawberries, and dark fruit. Then comes vanilla, spice and the same saddle notes. Cellar to 2026  $32
2018  Syrah – Opens to black pepper, blackberry and floral notes. Flavours of anise, current and dark fruit. Cellar to 2029 $34
2018  Cabernet Franc Opens with a medley of rich dark fruit. Flavours of chocolate, blackberry, ripe plum. 12 months in 50% new oak.
Cellar to 2027  $28
Graham and Lyndsay started this partnership in a pet store. I kid you not .
We'll give you that early beginning story and then discover
why that vineyard and why Naramata?
Future plans?
STORIES WE'RE WORKING ON
Zoom tasting at Yalumba
Sandra Oldfield – Back Again!!
Fonseca Zoomathon from Portugal
Lock and Worth/Nichol
Taylor Fladgate – Zoom from Portugal
A return to Hillside
Doin' The Douce in North Vancouver.  Douce Diner
Bartier Brothers
Geeking out on Pinot