" TOP DROP: THE ONE WINE TASTING OF THE YEAR YOU SHOULDN'T MISS."
– WESTERN LIVING MAGAZINE
THE SHOW
This weeks guest is Kurtis Kolt co-founder of  Top Drop.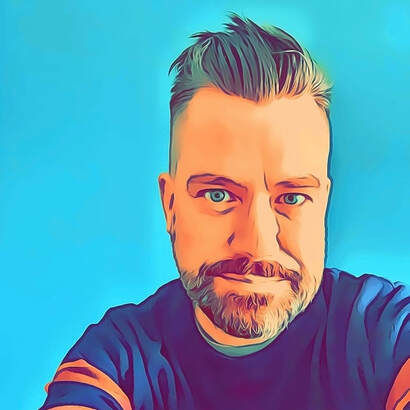 The co-founder of Top Drop,  dubbed "the nerdiest, most awesome wine festival in Canada."
Received the 'Sommelier of the Year' award at the 2010 Vancouver International Wine Festival. Kurtis has run the wine program for a couple evenings at James Beard House, had bylines in local and international publications, such as Decanter and Maclean's, plus I occasionally sit in on tasting panels at Wine & Spirits Magazine on semi-regular visits New York.
KK has various certifications and credits through London's Wine & Spirit Education Trust, the Court of Master Sommeliers & the Winemaking Program at UC Davis.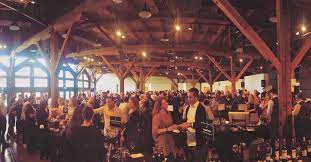 On May 10th and 11th, Top Drop Vancouver returns, with a continued focus on sustainably-farmed, handcrafted wines offering a distinct sense of place, without heavy-handed winemaking trickery to get in the way.
Top Drop is now  in its seventh year.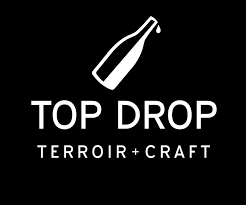 .
Over  two days, Top Drop offers Vancouver's wine professionals and enthusiasts unique events and opportunities. As Top Drop's flagship experience, The Main Event is a walk-around, grazing-style tasting where attendees can enjoy sips and stories from the principals of 40 participating international wineries.
The Main Event will take place from 7:00 p.m. to 9:30 p.m. on Tuesday and Wednesday, May 10 and 11, at Yaletown's Roundhouse Community Arts & Recreation Centre (181 Roundhouse Mews). A full list of event participants follows, and can be found at TopDrop.ca.   Tickets are  $125 until they're sold out, and available online at TopDrop.ca.
Event proceeds go to the BC Hospitality foundation, an organization providing financial support to individuals from the hospitality industry facing a major medical crisis.
Top Drop's  annual grand tasting features dozens of international, terroir-focused wineries and the people behind the wines.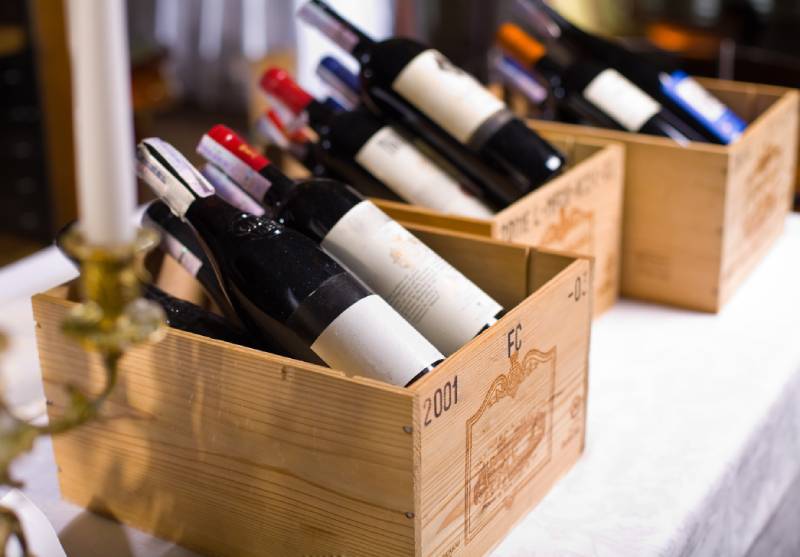 Kurtis  will  be talking about the wines that are starred ***
Aldegheri, Valpolicella, Italy     
w/ Jane Glees, Export Director
Anselmi, Soave, Veneto, Italy   
w/ Lisa Anselmi, Family Proprietor
***Ashes & Diamonds, Napa Valley, California, USA  
w/ Kashy Khaledi, Proprietor + Owner
Averill Creek Vineyard, Vancouver Island, BC, Canada  
w/ Brent Rowland, Winemaker
***Azienda Agricola Bruna Grimaldi , Piedmont, Italy    
w/ Martina Fiorino, Family Proprietor + Sales Manager
***Bella Wines, Okanagan Valley, BC, Canada      
w/ Jay Drysdale, Owner + Winemaker
***Benjamin Bridge, Gaspereau Valley, Nova Scotia, Canada   
w/ Jean-Benoit Deslauriers, Winemaker
Bisol Desiderio & Figli Societa' Agricola, Valdobbiadene, Italy         
w/ Stefano Marangon, Export Manager
Bruno Paillard, Champagne, France  
w/ Pierre-Jules Peyrat, Export Manager
Champagne Gardet, Champagne, France
w/ Maude Autran, Export Manager
Chappellet Vineyard, Napa Valley, California, USA   
w/ Mitch Boyd, National Sales Manager
Chateau De Pommard, Pommard, Burgundy, France     
w/ Victor Goichon, Export Manager
Chateau Dereszla, Tokaji, Hungary    
w/ Gábor Weiner, Sales & Export Manager
***Chiorri Perugia, Umbria, Italy
w/ Francesco Strangis, Proprietor + Winemaker
***Creek & Gully Cider, Okanagan Valley, BC, Canada  
w/ Annelise Simonsen, Proprietor + Director
Elk Cove, Gaston, Oregon, USA   
w/ Cam Christie, Director Of Distribution & Sales
***Fitzpatrick Family Vineyards, Okanagan Valley, BC, Canada
w/ Gordon Fitzpatrick, President
 
***Free Form by Okanagan Crush Pad, Okanagan Valley, Canada
w/ Matt Dumayne, Chief Winemaker
***Gekkeikan, Folsom, California, USA   
w/ Koichi Murakami, VP of Sales & Marketing
***Hedges Family Estate, Red Mountain, Washington, USA     
w/ Christophe Hedges, General Manager
***Lightning Rock Winery, Okanagan Valley, BC, Canada   
w/ Jordan Kubek, Winegrower
***Long Shadows, Columbia Valley, Washington, USA  
w/ Dane Narbaitz, Director of Sales & Marketing
***Marchesi Di Barolo, Piedmont, Italy
w/ Valentina Abbona, Family Member + Ambassador
***Martin's Lane Winery, Okanagan Valley, BC, Canada
w/ Shane Munn, Winemaker
Medici Ermete, Reggio Emilia, Italy    
w/ Ermes Scardova, Export Director
Mirafiore, Piedmont, Italy 
w/ Chiara Destefanis, Export Area Manager
Montes, Colchagua, Chile
w/ Bryan Steinsapir, Export Manager
***Orofino, Similkameen Valley, BC Canada      
w/ John Weber, Proprietor + Winemaker
Pere Ventura, Penedès, Spain 
w/ Hortense Capelle, Export Sales Manager
Salcheto, Tuscany, Italy     
w/ Michele Manelli, Winemaker
Susana Balbo Wines, Mendoza, Argentina
w/ German Pungitore, General Manager
 
***Synchromesh Wines, Okanagan Falls, BC, Canada    
w/ Alan Dickinson, Proprietor + Winemaker + Farmer
Tenuta Di Trinoro + Passopisciaro, Tuscany + Sicily, Italy    
w/ Letizia Patane, Export Manager
 
Tenuta Valdipiatta, Montepulciano, Italy
***Terravista Vineyards, Naramata Bench, BC, Canada  
w/ Nadine Allander, Winemaker
Troupis Winery, Mantinia, Greece
***Ursa Major Winery  Okanagan, Canada      
w/ Rajen Toor, Winemaker + Grower + Proprietor
***Weingut Thörle, Rheinhessen, Germany   
w/ Christoph Thörle, Proprietor
***Xanadu Winery, Margaret River, Australia   
w/ Douglas Elliott, North American Manager
 
For Main Event tickets, along with more information and news, visit TopDrop.ca
STORIES WE'RE WORKING ON
Meet the Makers – Victoria
Michael Bartier – Project B
VanWineFest
Sponsor Fest
Cowichan June Winefest