Right off the top – a huge thank you to everyone who created and constructed last Thursday's birthday special.
I'll never forget what you all of  you (on air and off) did for my birthday.
OK..this week its back to The Stew with a Summer Jump!
This July 9 Stew is a mix of rock history …
Elvis, Dylan, Johnny Cash, Bowie,  Otis Redding, The Police, Jack White (it's his bday)
A mix of new tracks
Jack White, Tedeschi Trucks Band, Michael Rault.
Artists playing Western Canadian Music Festivals..
(Edmonton, Calgary, Vancouver Island Music festival and Vancouver Folk Fest)
AJ Croce, Taj Mahal, Bonnie Light Horseman, The Wood Brothers, The Bros. Landreth, Frazey Ford, Leeroy Stagger, John Fogerty, The New Pornographers.
And Saturday night  stuff like
Lyle Lovett and Randy Newman, Paul Simon live in NYC, Blue Rodeo at Massey Hall, Tommy Tucker, The Faces.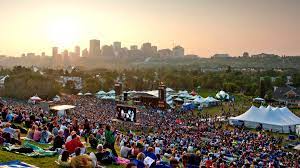 FYI – Until we freshen it up, The Mulligan Stew Podcast features interviews with the producers and artistic directors of
Edmonton folk fest – Terry Wickham  (Aug 4-7)
Calgary Folk Fest – Kerry Clarke (July 21-24)
Van Island Music Fest – Doug Cox (This weekend)
Vancouver Folk Fest – Debbie Salmonsen (July 15-17)
We'll have music inspired by the historic first photos from the James Webb Space Telescopewere . Photos Revealed on Wednesday.
TDM
PLAYLIST:
| | | |
| --- | --- | --- |
| Mulligan Stew | Terry David Mulligan | CKUA Radio |
| blue moon | elvis | boy from Tupalo |
| blue moon of Kentucky | elvis | boy from Tupalo |
| that's allright | elvis | original single |
| So much fun | AJ Croce | so much fun |
| a hard rains' gonna fall | leon russell | leon russell and the shelter people |
| TDMulligan | Coming Up Dylan, Cash and Otis | mulliganstew.ca |
| Blowin in the Wind | Bob Dylan | the freewheelin' bob dylan |
| girl from the north country | bob dylan and johnny cash | Nashville skyline |
| Respect | Otis Redding | Otis Blue |
| deane house.com | river- cafe.com | – |
| playing with my emotion | Tedeschi Trucks Band | I am the Moon 2: Ascention |
| Gonna move up to the country | Taj Mahal and the Hula Band | Live from Kauai |
| California | Bonny Light Horseman. Anais Mitchell | California |
| NEXT – Wood Brothers, Bros. Landreth Frazey Ford | mulligan stew.ca | TDMulligan |
| Get out my life woman | The Wood Brothers | Wood Brothers |
| Stay | The Bros. Landreth | Come Morning |
| September Fields | Frazey Ford | Indian Ocean |
| Oakland Stroke | Towerof Power | Back to Oakland |
| Hour 2 of The Stew Coming UP | Starts with The Faces on Miss Judy's Farm | @tdmulligan |
| TDM | Mulligan Stew Year 26 | @tdmulligan |
| Miss Judy's Farm | The Faces | Faces |
| Exactly what I needed | Michael Rault | Michael Rault |
| Long tall Texan | Lyle Lovett and Randy Newman | Road to Ensenada |
| I want it all | Leeroy Stagger | Love Versus |
| High Heel Sneakers | Tommy Tucker | greatest hits |
| I think it's going to rain today | Madeleine Peyroux | Give us your poor |
| Mulligan Stew with TDM | Year 26 | mulligan stew.ca |
| Late in the evening (live) | Paul Simon | Live in NYC |
| Every breathe you take | The Police | Synchronicity |
| Lost Together (live) | Blue Rodeo | Live at Massey Hall |
| Centerfield | John Fogerty | Centerfield 25th Anniversary |
| Mulligan Stew Year 26 | mulligan stew.ca | @tdmulligan |
| This is Mulligan Stew | @tdmulligan | mulligan stew.ca |
| If i die tomorrow | Jack White | single |
| Starman | David Bowie | Ziggy Stardust |
| Brill Bruisers | The New Pornographers | Brill Bruisers |
| mulliganstew podcast | artistic directors of western festivals | @tdmulligan |
| It's the same old song | The Four Tops | Hitsville |