It's going to be a busy Saturday night on the mighty 580.
Mulligan Stew welcomes Edmonton's, Nuela Charles. Friday she releases her self-titled  4th album.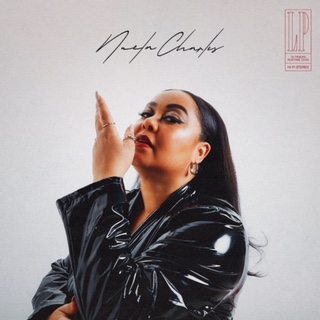 It's got a great groove top to bottom and signals a breakthrough for Nuela. Taking charge of her career and stepping out.
Has dates in Germany in a week  and then appears at Breakout West in Calgary Sept 29 and Oct 1st
We talk about the songs and her future plus kind words about how CKUA  supported her career.
The complete interview – the whole thang – can be heard on the Mulligan Stew Podcast.
It's Hank Williams birthday on Saturday – Yes,  we start with  Hank but then follow with Hank songs by Fats Domino, Norah Jones, Bob Dylan and ….Rockin' Roy Forbes. (Taj as well..later on)
We lost Jimi Hendrix Sept 18 1970 – he's "remembered" (one of my most memorable interviews)
It's harvest time all around us.
Sept 17th was also the date for the 15th Farm Aid in Bristow Virginia. We're Playing 3 headliners..
Willie Nelson, BareNaked Ladies and Neil Young. Neil starts things off with a strong message about farmers and farming families.
New music from Nuela Charles/Whitehorse/Marcus King/Buddy Miller/The New Mastersounds/Margo Price/Mayer Hawthorne/Harrison Kennedy
Classics from The Band/Jackson Browne/The Beatles/The Who/Temps/Dan Mangan
All in All – a fun two hours..
-TDM
PLAYLIST:
| | | |
| --- | --- | --- |
| Mulligan Stew | Terry David Mulligan | Guest Nuela Charles |
| Fall In | Tedeschi Trucks Band | I am the Moon (One) |
| The Walk | Mayer Hawthorne | New Blues Roots |
| The Obvious Child | Paul Simon | The Rhythm of the Saints |
| You lost me | Harrison Kennedy | Thanks for Tomorrow |
| Mulligan Stew | Coming UP – Its all about HANK | @tdmulligan |
| I'm so lonesome I could could cry | Hank Williams | Best of |
| Jambalaya | Fats Domino | best of FATS |
| Cold cold Heart | Norah Jones | Come away with me |
| I can't get you out of my mind | Bob Dylan | Timeless Hank Williams |
| I'm so lonesome I could cry | Roy Forbes | Almost Overnight |
| Terry David Mulligan | Mulligan Stew Year 26 | NEXT – Margo. Beatles The Band |
| Been to the Mountain | Margo Price | single |
| Don't let me down | The Beates | 67-70 |
| Ain't that a lot of love | The Band | Islands |
| tmulligan@ckua.com | Coming UP – Jackson Browne | Details at mulligan stew |
| The load out (live) | Jackson Browne | Running on Empty |
| Stay (live) | Jackson Browne | Running on Empty |
| Whatcha want | The New Mastersounds with Eddie Roberts | Whatcha Want |
| Mulligan Stew | Coming – Farm Aid 2000 &remembering Jimi | Guest Nuela Charles |
| Division 5 | Whitehorse | I'm not crying, You're crying |
| Mind your own business | Taj Mahal | Senor Blues |
| Dark Cloud | Marcus King | Young Blood |
| The way you do the things you do | The Temptaions | Hitsville |
| Shelter me | Buddy Miller | Universal United House of Prayer |
| Peaks and Valleys | Dan Mangan | More or Less |
| Terry David Mulligan | Requests tmulligan@ckua.com | NEXT – Farm Aid 2000 |
| From Hank to Hendrix (live) | Neil Young | Farm Aid 2000 |
| On the road again | Willie Nelson | Farm Aid 2000 |
| One Week (live) | BareNaked Ladies | Farm Aid 2000 |
| Coming UP – The Who, Jimi | and Nuela Charles Brings her new self titled album | @tdmulligan |
| Happy Jack | The Who | Greatest Hits Live |
| Remember | Jimi Hendrix Experience | Are you experienced |
| Nuela Charles Interview | complete interview – Mulligan Stew Podcast | TDMulligan |
| Heavy | Nuela Charles | Nuela Charles |
| Nuela Charles Interview | TDMulligan | -Complete Interview Mulligan Stew Podcast |
| Worthy | Nuela Charles | Nuela Charles |
| Nuela Charles Interview | Complete Interview – Mulligan Stew Podcast | @tdmulligan |
| Save Me | Nuela Charles | Nuela Charles |