New wines and Spirits at IVSA Victoria
THE SHOW
Got my semi-annual invite from IVSA – The Import Vintners and Spirits Association..one of the largest representative bodies of beverage alcohol import agents in Canada.
The very people who seek out great winemakers and distillers and then represent them to our liquor industry and down the line- you the customer.
They're not really set up for media, but I have always found the room to be filled with new wines and spirits that I know we'll be talking about later in the year or next year. Best of all , they let me walk around and interview reps, who are mid-pour and telling the story behind the pour.
I can't talk to everyone.  For one thing, every table is filled with new releases and everyone has questions.. The reps have the answers.
But I do find friends in the room and they point out a table and say something like "check out those guys over there. Thats a rock and roll table:"
And it WAS…
So let's take a walk around the room..at Delta Ocean Point, Victoria.
CAM DUKE – Representing Vintage West and Coastal Craft..
We talk about 2020 Ridge Three Valleys Zin
Justin Cab 2019  from Paso Robles
Boutinot whites
Bread and Butter Prosecco
Ben Marco  2020 Malbec
Drumshanbo Gunpowder Irish Gin
And Nemiroff Ukrainian Vodka, with the "can't miss" distinctive national flag on the bottle.
In November, A portion of the sale of Nemiroff Vodka goes to United Way to support local Ukrainians.
Peter Crews – New World Wines
"for those who seek boutique"
 Peter was featuring:
Ancien Wines – Pinot Noir (Carneros)
Domaine Juliette Avril  2019 Chateauneuf du Pape Red
Sheridan Vineyards  2019 Cabernet   (Yakima Valley)
Chateau Clamens  2021 Julie Rose (Fronton, France) WoW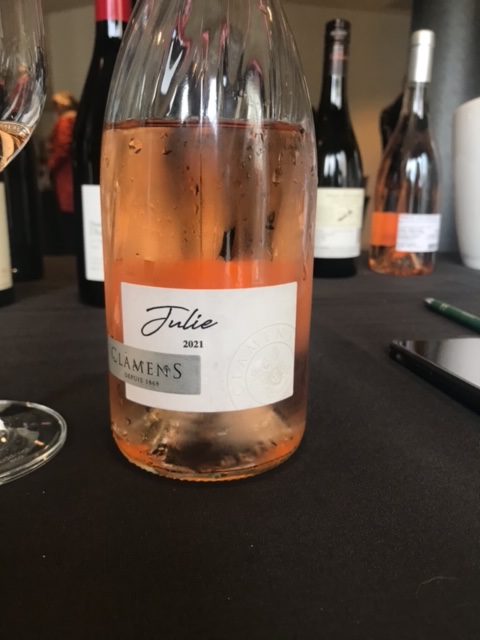 Kim Hewitt  – Hewitt Brand Ambassador Services
 Kim had a table full of "everything" but two bottles caught my eye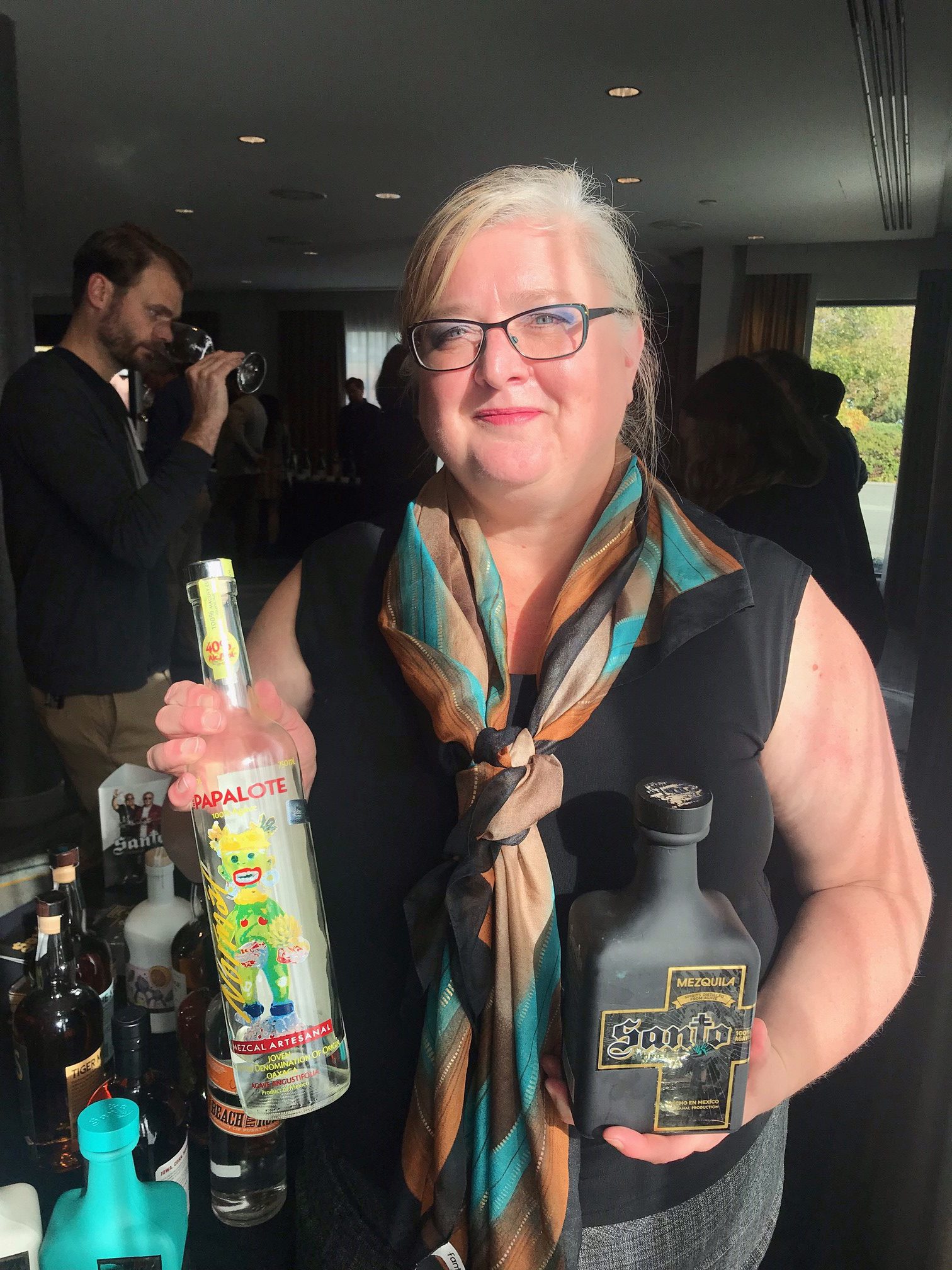 Papalote Mezcal – ( Papa-low-tay) The Brand Ambassador is Cheech Marin – Cheech and Chong.  Tres Papalote is made in Oaxaca, of course!
Santo  – a collaboration between Sammy Hagar and Guy Fieri.  Three different Tequilas (Blanco, Reposado & Mezquila)
Kyle Murphy – The Drinks List (VI Territory manager)
Celine Clarac – Caves de Rauzan, (France)  6 glasses of Rauzan wine are consumed every second. They have 312 Winegrowers.
Celeine poured a 2021 Augey Red. It costs around $13.00 and received a 90 score from Decanter.
Also displaying and pouring  Fleur, Augey White, Rose, Red, Chateau Haut Bascia, Chateau Haut – Mazieres Rouge
She teased a wine coming in the Spring called L'Agassant.  Meaning troublemaker, impertinent, rebellious.
Meant to break the very strict rules of Bordeaux.
STORIES WE'RE WORKING ON
Benjamin Bridge – Nova Scotia
Meyer Family Vineyards – The New Chards
Hester Creek