hello
Cowichan Valley Wine Fest & Chef Kristian Eligh/Marilena, Victoria
THE SHOW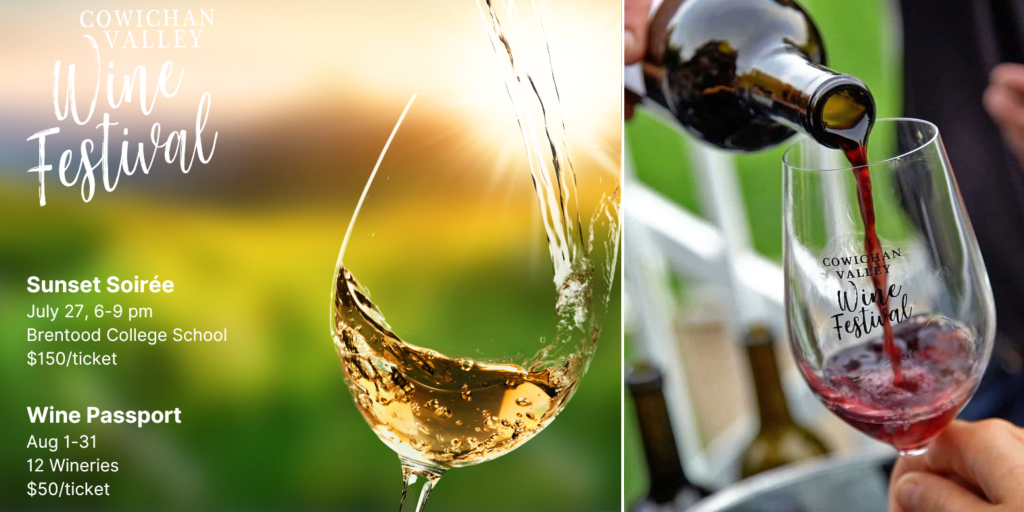 It's Festival Season. In the Cowichan Valley. Wine, Music, Blues and Roots, Food, Fishing, Camping.
The annual Cowichan Valley Wine Festival returns to its Month of August setting.
Its kicks off July 27  with Sunset Soirée from 6-9 PM on the gorgeous Campbell Commons at  Brentwood College School in Mill Bay.
13 wineries will be pouring some of their favourites plus some chosen especially for this event. Attending and tasting allow you to actually meet the maker of the wines. There's nothing better than getting the real story of the wine. Expect high-end, new releases and a few surprises being poured.
This year the food program will be created by  Mensch Catering, so you know it will be very interesting.
Wineries pouring on the night will be Alderlea, Avril Creek,  Blue Grouse, Cherry Point, Damali, Devino, Deol,  Emandare, Enrico, Rocky Creek, Unsworth, Venturi Schultze and  Zanatta!
August in the Cowichan Valley  Aug 1 – 31.    Twelve wineries.
Wine Passport.  
Your map and tasting glass are your ticket to all 12 participating Cowichan Valley Wineries.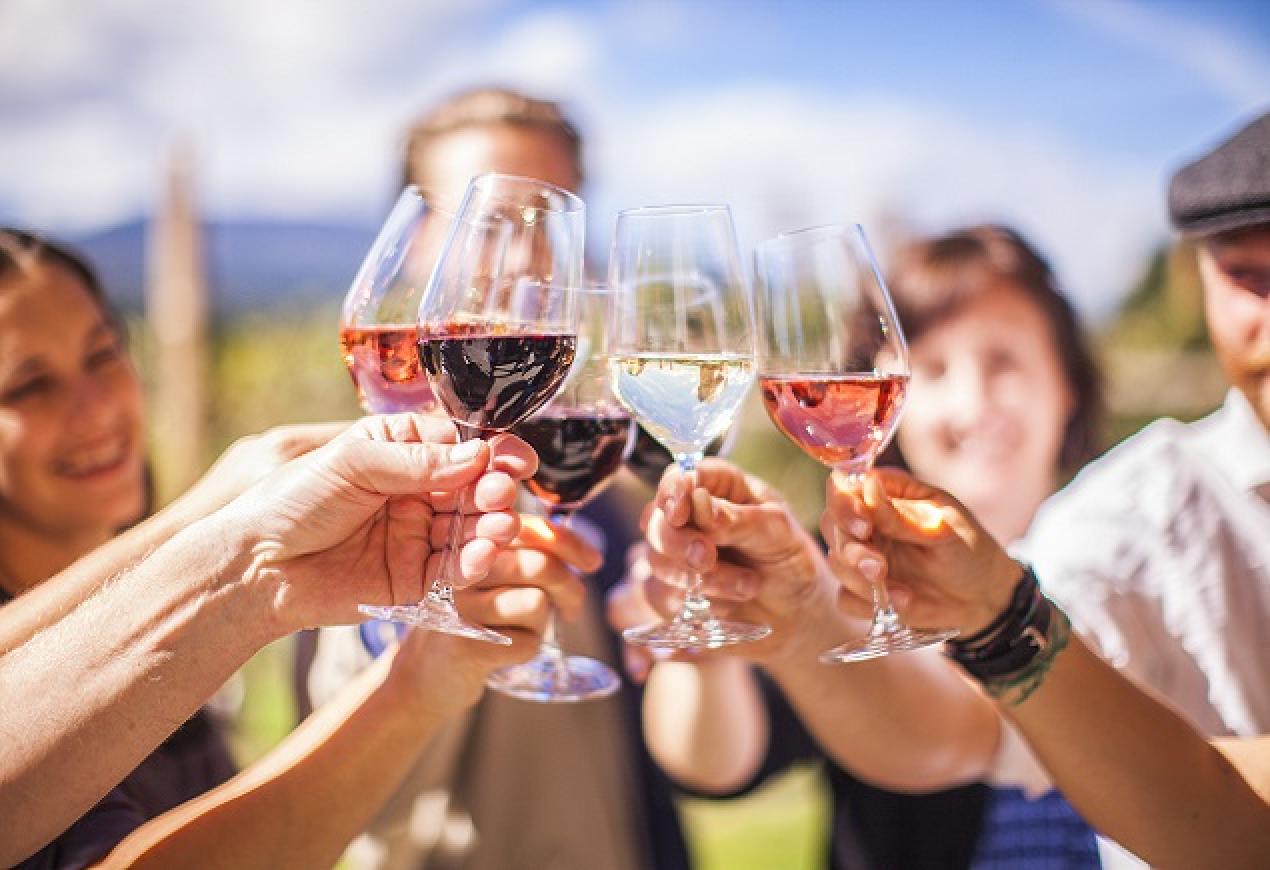 Everyone who purchases a ticket is automatically entered into draws. 
(Accommodations, wine, tours,  transportation and gift baskets.)
Details at www.cowichanwineries.com
Our guests are:
Alderlea – Julie Powell co-owner/co-winemaker
Blue Grouse – Bailey Williamson  Head Winemaker
Enrico Winery – Lorin Inglis  General Manager and Pres Cowichan Wineries Society.
(Jim Moody from Zanatta had tech issues and we will do a follow up)
@zanattawinery
Chef Kristian Eligh – Marilena Café and Raw Bar.  Victoria
It felt like the longest opening of a new restaurant I've seen in many years.
3-4 years ago I knew that Kristian and his family were moving back to Victoria with a plan to create a singular restaurant.
Then came years of COVID and post Covid.
Finally the day has arrived and Marilena Café and Raw Bar  was just launched.
Kristian is a chefs chef.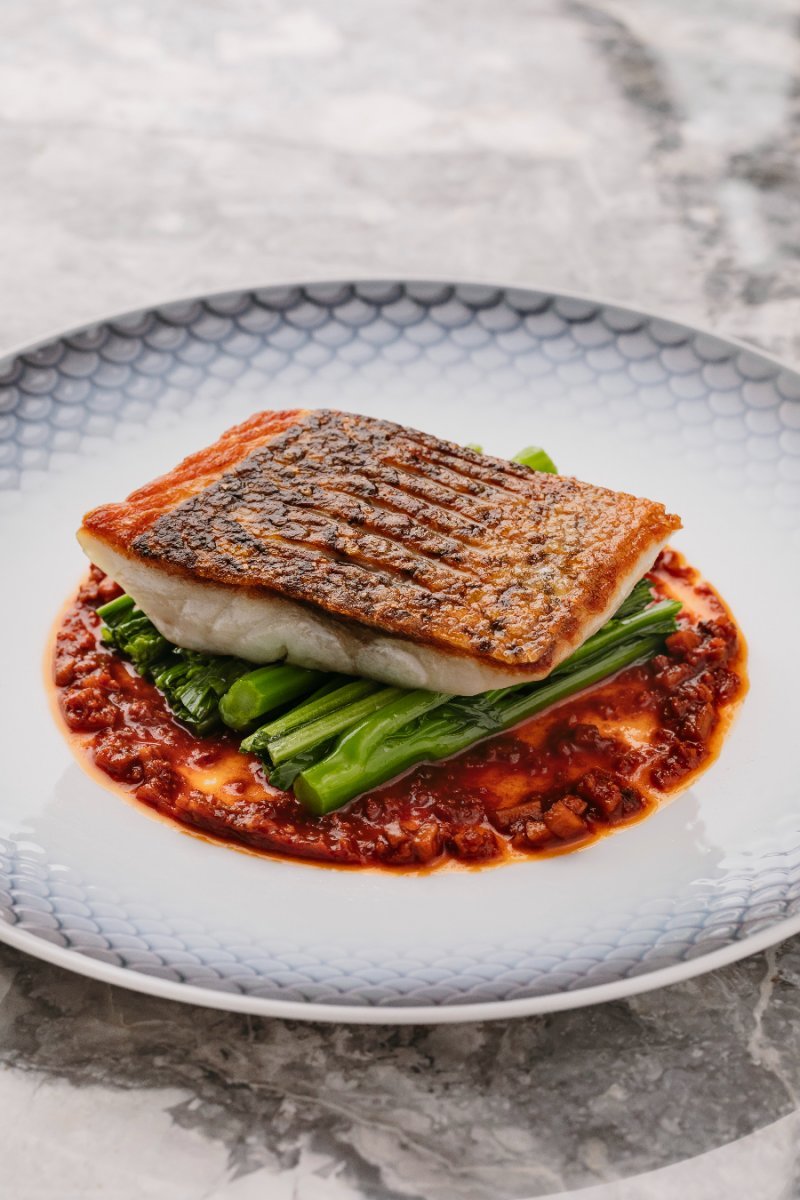 Kristian is a chef's chef.
From Thomas Keller's The French Laundry, to culinary director of Hawksworth Restaurant and now
Top Table Group Executive Chef.
The Top Table Group includes Blue Water Café, Eliza, Cin Cin, Araxi, Il Caminetto, Bar Oso.  Quite a line up and it doesn't include their two New York City restaurants.
Marilena is two rooms in one. They've been described as "pockets of ambience".
The Raw Bar, led by Chef Clark Park. The Café is the turf of one of the best managers Aaron Matsuzaki.
The wine directory is large. It's overseen by the brilliant Shane Taylor.
This is a destination, my friends…
Go to www.marilenacafe.com and check out the dazzling menu and wine list.
The café is a blend of Japanese-inspired small plates, Italian salads and large sharing plates of whole fish, lobster and  48 hr Beef Shortrib.
Cocktails on tap and a list of variables called lively, adventurous and sophisticated.
Pouring select Vancouver Island Wines. One from Basque Country and Aquilini   Cab/Merlot Family Blend from Red Mountain.
Marilena is now open. It was well worth the wait.
STORIES WE'RE WORKING ON
Fort Berens 
John Schreiner  Good Grog
The Sipster 2
Painted Rock
Meyer/Mayhem
Hester Creek
Etna/Pietradolce