hello
[soundcloud id='52545790′]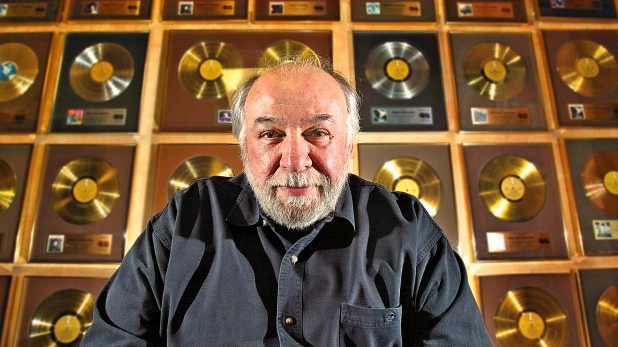 His book is called True North.
To read about Bernie's life is to read about the birth of Canada's music industry.
The first years of careers that are still being played out (Joni Mitchell, Neil Young)
Also, the re-shaping of Canada's radio stations. It was Bernie who helped to shape Canadian Content, at a time when radio had no interest in supporting our own music.
He also recorded, managed and directed the careers of Bruce Cockburn, Murray McLachlan, Carole Pope, Barney Bentall, Dan Hill, Steven Fearing, Blackie and the Rodeo Kings  and many more.
His record label was also called True North..which spoke volumes about a guy so talented that he could have stayed in New York and worked with Albert Grossman, the Manager of Bob Dylan, Janis Joplin etc. But he came home to Toronto and made us a better country.
Hour Two of Mulligan Stew this Saturday we feature an interview with a great storyteller Bernie Finklestein.

| | | |
| --- | --- | --- |
| Artist | Song | Album |
| Ray Davies / Bruce Springsteen | Better things | See my friends |
| Citizen cope | Awe | Every waking moment |
| Monkeyjunk | Tiger in your tank | Tiger in your tank |
| Chris Isaak | Baby did a bad bad thing | Best of |
| Paul McCartney | Smile away | Ram |
| Blackie/Exene Cervenko | Made of Love | Kings and Queens |
| Poncho Sanchez/Ray Charles | May Ann | Paste #6 |
| Jimmy Vaughn | Just a little bit | Plays Blues, ballads and favourites |
| Randy Newman | Sail Away | Live in London |
| Clapton/Marsalis | Joe Turner's Blues | Play the Blues |
| Hour Two | | |
| Bernie | Finklestein | Special |
| Little Richard | Tutti Fruitti | Best of |
| Neil Young | On the Way Home | Collection |
| Bruce Cockburn | Rocket Launcher | Waiting for a Miracle |
| Murray McLachlan | Pancho's Lament | Song from the street |
| Murray Mclachlan | Little Dreams | Best of |
| Bruce Cockburn | How I spent my Fall Vacation | Humans |
| Stones | When you're gone | Some Girls (re-issue) |
| Lyle Lovett | What do you do | Live in Texas |
| Lou Reed | Walk on the wild Side | Collections |
| Marvin Gaye | How sweet it is | 20th Century Masters |
| | | |
| | | |
| | | |