hello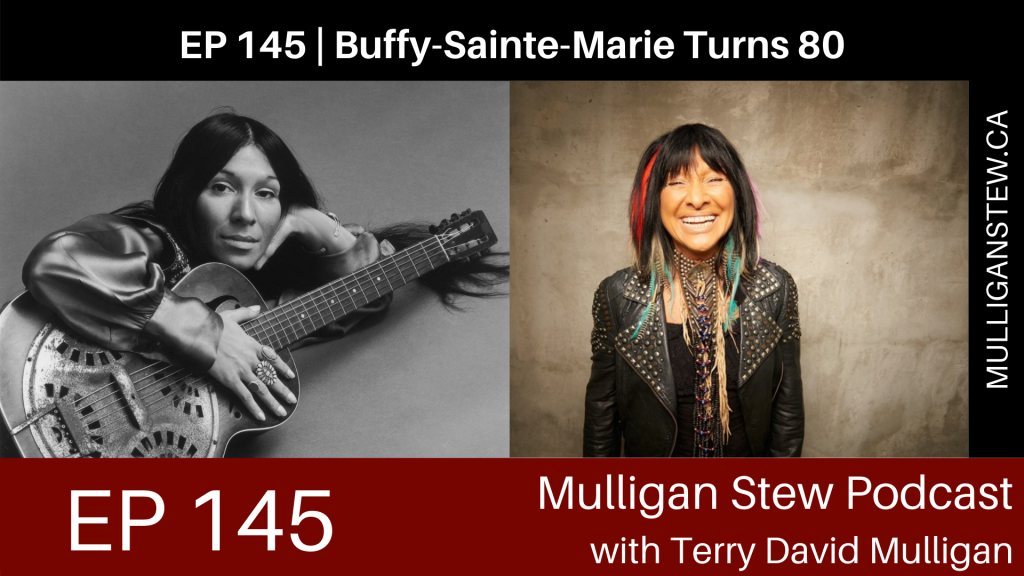 Last Saturday Singer/Songwriter, Educator, Social Activist, Mother, and leader Buffy Saint-Marie celebrated her 80th Birthday.  
She had some cake she made the night before and called us from her home in Hawaii.
This is the complete interview 
(Keep your ears open for chickens and roosters in the yard and about 15 minutes in a huge rainstorm pounds the roof.  She does live in a rainforest after all)
Because we have known each other over so many years, I went all the way back to her birth. She was abandoned as a baby and adopted by a family who gave her love and education. Buffy explains that she doesn't really know her real birthday date but it didn't let her stop becoming a legend.
She was told at 6 years old in school that "there were no more Indians around. All Gone.  Maybe some in Arizona".  We talk about what has changed for young native students. If anything.
Buffy has always lived a life looking at "the long view".  In our talk, she explains what that means and how well it served her. She likes "busy". Busy is good.
She's won a Grammy, An Oscar, received an  Order of Canada,  spent 5 glorious years educating on Sesame Street, and has received countless honors.
You can read about her amazing life in Andrea Warner's  Book,  Buffy Saint-Marie – The Authorized Bio.
We welcome back – The Buffster.
Subscribe to the MulliganStew podcast on Apple Podcasts, Google Podcasts, and Spotify