hello

The Winner of the Judgement of BC – Reds.   CC Jentsch, Amber Jones and their Syrah
It's a Sommelier Showdown..with Chef Ned Bell and the Wines of Chile.
The Wines of Chile's Santa Carolina  Takes a Mulligan
Chef Michael Smith – The Latest Book – Family Meals!!
 

Podcast: Play in new window | Download
THE SHOW
 Battle of the Sommeliers
 It's a great line up  in the Vancouver studios of Roundhouse Radio.
Chef Ned Bell from Yew at the Four Seasons.
Three of the best Sommeliers in Vancouver all compete to pair Ned's food with Chile's Chardonnay, Pinot Noir and Carmenere.
This is a fabulous roundtable discussion about the very subject that most wine fans wants to know about..
Pairing food and wine to make a sensational blend.
 Our Sommeliers are:
First Course – Lisa Haley – Boulevard/Sutton Place Hotel / Chardonnay
Second Course –  Steven Lane – Yew at Four Seasons – Pinot Noir
Third Course – Sean Nelson – Vij's Vancouver –  Carmenere
Everyone who attended was considered a judge.
Looking for three elements – creativity, flavour harmony and complexity.
The Winner was – Sean Nelson, who wins a trip to Chile.  Congrats!!
If you're looking for food and wine pairing tips..this is your segment.
CC Jentsch – Syrah wins The Judgment of BC
 The spelling of Judgement aside..it truly was a momentous event.
Steven Spurrier..from London's Decanter magazine and the man who set in motion The Judgment of Paris in 1976.
"The shot heard round the World"
That event became the basis of the film Bottle Shock.
Now comes BC's turn.
12 Chardonnays and 12 Syrah were tasted head-to-head and judged by some of the very best experts available.
6 of those Chards and Syrah were from BC.
The highest ranking BC wine – white or red – was the 2013 Syrah from CC Jentsch Cellars on the Golden Mile south Okanagan.
It beat out syrah from Barossa, France, Santa Barbara, Hunter Valley, Walla Walla.
"For me wine is the three 'P's': the place, the people and the product. British Columbia ticks all these boxes with exuberance, elegance and conviction." noted Steven Spurrier.
"It was a courageous tasting. The point was about discovery and learning, not about winning or losing. It's about pushing ourselves in our wine regions" noted DJ Kearney, curator of the event. "The global benchmark wines were of a very high caliber. It was important to be challenged by high quality international wines, and we were. And we will do it again. We must do it again."
I tracked down co-owner  Chris Jentsch (yench) and his winemaker Amber Jones and we had great fun reliving the event, the results and what it all means for them, the BC wine industry and for us..the consumer.
This just in – the Syrah 13 won a Decanter Gold as well as the North American Regional trophy winner for the Best Red.
Keep a close eye on these guys..pssst..they have a wine club..
Santa Carolina – Takes  A Mulligan…
Santa Carolina is an integral part of Chile's wine history, with a tradition of 140 years. It was established in 1875 by Luis Pereira Cotapos, who named it after his wife Carolina Iñiguez. Today, more than a century later, Santa Carolina is owned by the Larraín family and has become one of the country's most important and recognized wineries. Among its facilities located in the heart of the city of Santiago, the colonial-style house and underground cellar stand out.  Built by the French architect Emile Doyère using bricks and a mixture of lime and egg whites known as 'cal y canto', they were declared a national monument in 1973.
With over 2,000 hectares located in Chile's main winegrowing valleys, Santa Carolina produces wines of great personality and complexity that seek to achieve the greatest terroir and fruit expression.  Its extensive portfolio offers excellent-quality wines in all price segments.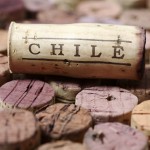 Santa Carolina is one of the national sponsors of the 2015 Canadian Pacific Women's Open (http://www.cpwomensopen.com/)
The Western leg was held on  August 17-23, 2015 at the prestigious Vancouver Golf Club in Coquitlam. The tournament attracts the most talented athletes of the LPGA who  compete for the prize purse of $2.25 million USD.
Of course my first question was "what's a Chilean winery doing on a Canadian women's golf tour?  And off we went.
Guests are Joaquin Pettinelli (Export manager for Canada, Africa & Middle East) and Paola Korach (marketing manager)
While the golfers golfed we three sat off to the side and tasted our way through a number of Santa Carolina wines.  It was a good day all round.
Santa Carolina Reserva Sauvignon Blanc   $12.29  Leyda Valley – Stainless Steel Tanks
Santa Carolina Reserva Cabernet Sauvignon  $12.29  8 months on Oak
Santa Carolina Reserva Pinot Noir  $12.29  6 months on Oak
B Blend  $14.29  Carmenere, Grenache, Merlot  2/3 use barrels. 6-8 months.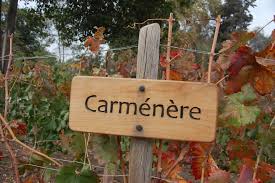 After you taste these wines..you catch yourself re-checking the prices and asking  the same question I asked
"How do you make such solid wines for that price?"
 Looking for whites and reds that stand up to tasting expectations and still keep money in your pocket??  Santa Carolina is a great place to start.
 Twitter: @carolinawines, Facebook and Instagram @carolinawines
Chef Michael Smith – Talking about Family meals. The book and the Fact!!
 
Love this conversation.
Michael talks about his family and how they gather and dine..what it means to them.
And then follows up with yet another book about – Family Meals. 100 easy everyday recipes
It appears to be a tradition that's being lost by many families too busy to stop and dine together.
My thanks again to Michael Smith. For his smarts and his kindness.
Spicy Kale Chips
Country Stew. City Stew
Spaghetti meatballs and Sausage
Meatless Mondays
Sweet Potato Chick pea stew
Chili glazed sweet potatoes
Garden Hodgepodge
A Freezer filled with local Maritime Gins
http://chefmichaelsmith.com/cookbook/family-meals/
 

Podcast: Play in new window | Download
STORIES WE'RE WORKING ON:
 The Biggest story is the fact that Tasting Room Radio has a new home in Vancouver.
Early in October Roundhouse Radio 98.3 FM   will launch itself on-air and TRR will re-launch with it Saturday Mornings at 10am Pacific.
Top Drop Year Two. Great wines.
Harry McWatters – What is he up to?
Update on Wine Laws with Mark Hicken and Sandra Oldfield (Tinhorn Creek)
NZ in an Hour
Argentina in an Hour
Twitter:  @tdmulligan