hello

Podcast: Play in new window | Download
Jane Ferrari – Voice of Yalumba and Oz
West Chef Quang Dang – goes full truffle
Discover North Van's Tour de Feast
BRBN from Okanagan Spririts
Jane Ferrari – Heart and Soul of Yalumba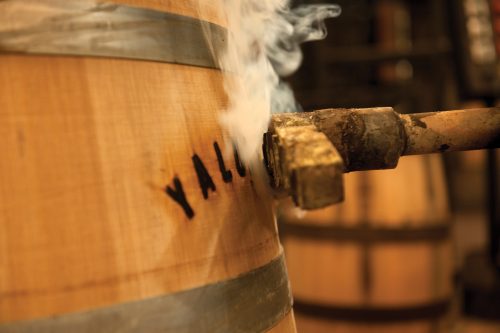 Meeting Jane Ferrari is unforgettable. Her job title at Yalumba is multifaceted. She is a storyteller, a communicator, a brand ambassador, a legend. Spend an hour with Jane and you'll find out more about the heritage and culture of Yalumba and the Barossa than most locals learn in a lifetime.
A winemaking graduate from Roseworthy College, Jane joined Yalumba in 1987 and has thrived as promotions manager, wine room manager, storyteller and today is their  wine communicator at large. Her role brings to life the Yalumba story.  In 2004, Jane was announced as the recipient of the Wyndham Hill Smith Award in recognition of the significant contribution she has made to Yalumba. This was followed in 2013 by Yalumba's highest honour – Jane was named Signatory for Yalumba The Signature Cabernet Sauvignon & Shiraz 2010.
Wine Communicators of Australia named Jane Ferrari its 2012 Wine Communicator of the Year for her long-term effort in the global promotion and education of not only Yalumba, but Australian wine in general.
She's a complete gem!!
jane ferrari (@barossasaint) | Twitter
https://www.yalumba.com/
 West Executive Chef: Quang Dang  – BC Truffle Festival and other stuff
Hunter. Gatherer. Forager. It takes a very unique and highly trained specialist from these parts to unearth a prize like the elusive British Columbia truffle. Enter Dexter – the dog who's a chef's best friend in more ways than one. Trained by forager Brooke Fochuk, he's one of only a couple of four-legged friends in the province who can sniff out these prized nuggets and deliver the bounty of the rainforest floor to the table.
Executive Chef Quang Dang knows a few things about foraging too. When he's not in the kitchen, he's likely to be found on a farm or a boat and following Mother Nature's lead for what's in season – from hazelnuts to spot prawns. Chef Quang's passion for all things local is at the heart of  West Restaurants' philosophy, and the perfect muse to celebrate Dexter's forest finds in partnership with the Truffle Association of British Columbia. Running from February 4th to 6th, the second annual B.C. Truffle Festival brings together experts from all fields in the industry, and culminates with the best of food and wine. At West, the dinner runs to five delicious courses.
"We live in such an amazing part of the world – we have the bounty of the land and sea at our backdoor," says Chef Quang.
"This truffle season is one of the best we've had yet, according to Brooke and Dexter. I'm really excited to work with such an array of prized B.C. grown products, from Mediterranean Perigords to Oregon Black and Winter White truffles. This will be the first multi-course B.C. truffle dinner that showcases such distinctive flavour profiles amongst a number of varieties."
http://www.bctruffles.ca/Home/Festival
Chef Dhruv Jhanjee from North Vancouver's Tour de Feast.
Chef /Patron  DJ (dhruv jhanjee) originally from India , after hotel school left for the states to hone and learn French and eclectic cuisine.
He  trained in some of the finest restaurants in Charleston (sc) , Michelin starred Daniel in NYC ,as well as Relaix Chateaux Woodlands Inn in Savannah (sc).
On coming to Canada in 2009 he went on to train at db bistro and Lumeire , before joining Four seasons hotel , where he further honed his skills.
In 2012 , at age 26 he opened Tour De Feast in an industrial area of North Vancouver  with modest means , putting forward the food over ambience. The support of his family has been the driving force in the continued success of the restaurant .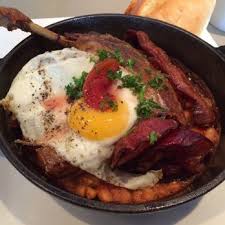 The essence of the restaurant is casual and relaxed  ,where in you are greeted by the family members , but the food is very thoughtful and serious as it shown on the plate.
tourdefeast.com/
Tyler Dyck – CEO of Okanagan Spirits
 Okanagan Spirits  is Western Canada's oldest craft distillery spanning over a decade in the production of award-winning B.C. spirits. Internationally acclaimed as North America's only designated World Class Distillery, their  portfolio includes a range of spirits from  (Eau de Vie) as well as  Whiskey, Single Malt, Vodka and Gin plus Canada's first genuine Absinthe.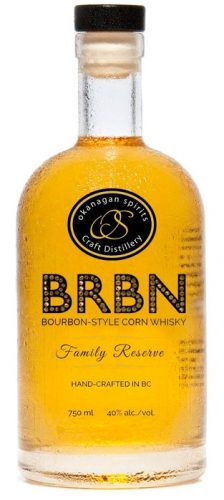 Tyler was  at the Victoria Whiskey Festival to talk specifically about BRBN, their take on Bourbon.
Podcast: Play in new window | Download
STORIES WE'RE WORKING ON
Van Wine Fest  – all star primer on Live from Railtown
Hour One from VanWineFest – all BC Wineries
Hour Two  From VanWineFest – Ontario and  Nova Scotia