hello

It's Garagiste North 2016 in Vancouver.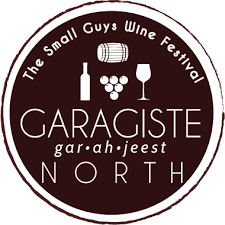 GAR-aH-Jeest NOrTH…
Picked by London Financial Times as one of the top five new festivals in the world!
Anthony Buchanen. KRAZE LeGz. Nighthawk.  Saxon.  Seven Directions.  Les Dames. Black Cloud. River Stone . BC Wine Studio. Roche. Marichel  Forbidden Fruit . Symphony. Black Market. Niche. Black Cloud. Kitsch Wines.
 

Podcast: Play in new window | Download
THE SHOW
Welcome to Garagiste North: The Small Guys Wine Festival!  http://www.garagistenorth.com/
What is a garagiste? (gar-ah-jeest).  It started out in France (of course) where it was a derogatory phrase for those avante garde and crazy mavericks making wine in their garage and outside the highly regulated system. Gradually and grudgingly came the acknowledgement that something really interesting was happening with these small case lot artisan wines, and a movement was born.
They bring together the small guys. Wines produced from 100% Canadian grapes and under 2000 cases total production annually.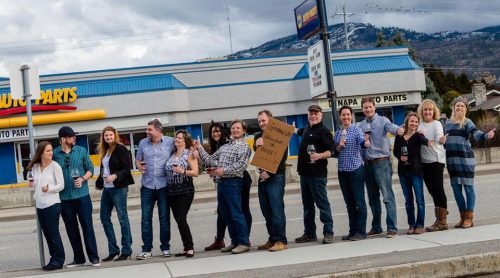 It's been said that some of these winemakers and blending artists will change the way BC wines are made in the future.  They have no restrictions..they think outside the box and they have unlimited passion for their craft.
Under the radar?  Yup.  Some even choose to stay under the radar and challenge  all of us to  FIND THEM.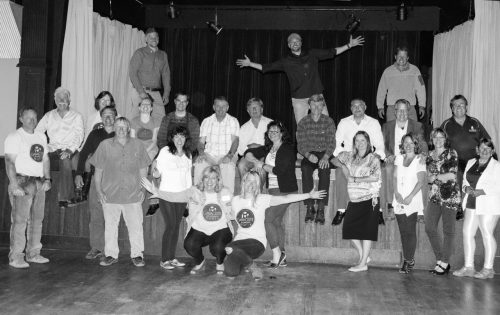 Terry Meyer Stone – Co-Organizer (Anarchist Mtn)  250 cases.  Osoyoos   www.anarchistvineyard.com
Anthony Buchannan Wines –  Anthony Buchannan  135 cases   Penticton.
Ron Hammersley – Black Market Wine Co. 580 cases.  580 cases.  Oliver www.blackmarketwine.com
Bradley Cooper – Black Cloud  450 cases. Penticton. www.blackcloud.ca
Mark Simpson – BC Wine Studio. 750. OK Falls  www.bcwinestudio.ca
Mireille Sauve – Les Dames Wines. 500 cases.  Vancouver. www.thewineumbrella.com
Richard Roskell – Marichel Vineyards. 1200 cases.  Naramata. www.marichel.ca
Daniel Bibby – Nighthawk Vineyards. 1868 Cases.  OK Falls  www.nighthawkvineyards.com
Steve Venables – Forbidden Fruit.  1850 cases. Cawston. Similkameen.  www.forbiddenfruitwines.com
Gerry Thygesen – Kraze Legz @ SKAHA Vineyard. 1990 Cases. Kaleden  www.krazelegz.com
Paul Graydon – Saxon.  1450 cases.  Summerland  www.saxonwinery.com 
Ted Kane – River Stone Estate Winery – 2000 cases.  Oliver www.riverstoneestatewinery.ca
Dylan Roche – Roche Winery. 460 cases. Penticton.  www.rterroir.ca
Daniel Bontorin – Seven Directions Wine.  West Kelowna. www.sevendirectionswine.ca
Shelly Thompson – Sagewood Winery. 500 cases. Kamloops. www.sagewoodwinery.ca 
Lamont Brooks – Symphony Vineyards – 1202 cases. Saanichton www.symphonyvineyard.com
The next Garagiste North is in Penticton Sept 18th
Podcast: Play in new window | Download
STORIES WE'RE WORKING ON 
 Chef Ned Bell- swims with the fishes
What was the stand out wine of the summer?
Summer in Fanny Bay