hello
This Saturday 5-7 MDT on CKUA Mulligan Stew presents:
Romi Mayes Biography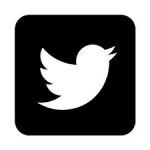 Follow on twitter 
Hailing from Winnipeg  , Mayes is one of the hardest working independent musicians touring the globe today.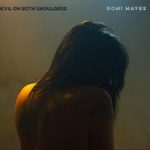 Devil On Both Shoulders', her 6th full-length release, is another testament to why Romi Mayes' past albums have garnered three Western Canadian Music Awards for Songwriter of the Year, two Western Canadian Music Awards for Album of The Year, a Juno nomination for Album of the Year, and various Canadian Music Award nominations.
She has relentlessly toured Canada, US, Europe, UK, and has shared the stage with the likes of Levon Helm, Derek Trucks, Ricky Skaggs, Jim Cuddy, Gordie Johnson, Guy Clark, Sue Foley, Fred Eaglesmith, Corb Lund, Blackie and The Rodeo Kings, and many more.

Romi joins us on The Stew as she launches into her 2015 tour..by playing her last Winnipeg gig..
Can't wait to play for her alberta Fans..
Check out the tour schedule – and this is just Alberta….
Nobody outworks Romi Mayes..and now she has a great set of tunes to go with all the energy.
July dates:
07/15 Red Deer, AB – Fratters 
07/16 Calgary, AB – Ironwood 
07/17 Fort McLeod, AB – South Country Fair 
07/18 Hinton, AB – Wild Mountain Music Fest 
07/19 Edmonton, AB – Mercury Room 
07/22 Jasper, AB – Jasper Legion 
---
GUMBO…from Dr John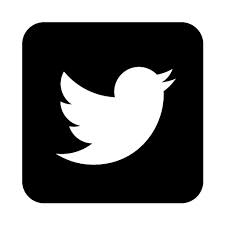 Follow on Twitter

After over four years as The Night Tripper, Dr John returned to the music of his native city for his fifth album. Gumbo was a collection of covers of classic New Orleans tunes (including several Huey Smith songs), with Dr John leading a fantastic band consisting of keyboardist Ronnie Barron, bassist Jimmy Calhoun and drummer Fred Staehle, with horn arrangements from Harold Battiste. He himself called it "both a tribute to and my interpretation of the music I had grown up with in New Orleans in the 1940s and 1950s".

It is often referred to as a corner-stone in New Orleans music.  Produced by the one and only Jerry Wexler
His version of "Iko Iko" managed to break into the Top 40, and it took him from being an underground cult musician to a widely-recognized authority on the music of the Big Easy. It also showcased his dazzling piano skills, which he had never really utilized that much as The Night Tripper (with a few exceptions).
Still today it is seen as one of the crowning achievements of his career.
---
Matt Rogers-The Harpoonist & The Axe Murderer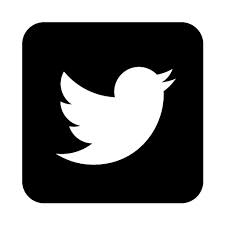 Follow on Twitter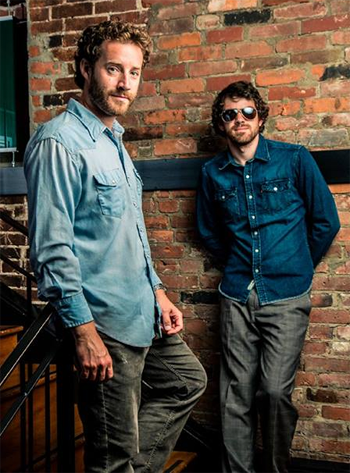 When he's not writing, recording and touring with his partner Shawn Hall, he's quickly becoming one of the go to producers on the coast.
Working with Miss Quincy, Savvie and soon his brother Ben.
harp and Axe play the Calgary stampede July 3 Rd at the Palomino and Aug 1 at the Calgary Blues Fest
With a name like the Harpoonist and the Axe Murderer, you might be forgiven for thinking that the Vancouver-­‐based duo is some sort of concept group, based on a hypothetical love story between Captain Ahab and Lizzie Borden.'
 – Chris Oke, Yukon News
In reality, Shawn 'The Harpoonist' Hall and Matthew 'The Axe Murderer' Rogers evoke much more than just grisly nautical imagery. Armed with an arsenal of harmonicas, a mess of foot percussion, and a road-worn Telecaster, the duo kick out raw and primal blues in the tradition of a 'decades-deep blues style' (Scott Brown, What's up Yukon), while infusing the genre with a jolt of renewed energy.
The two met and bonded over music while recording a radio jingle. Their memorable name is inspired by a lyric from Kris Kristofferson's 'Bobby McGee' that references the blues harp, ('I took my harpoon out of my dirty red bandana') and 'axe', a common term for the guitar.
Their influences range from the iconic songwriting of Willie Dixon to the boundary pushing of Jack White and Danger Mouse but their sound is distinctly their own, smothered in greasy, gritty soul and imbued with funk. Shawn Hall provides the rousing, rugged vocals and blues harmonica, while Matthew Rogers rips on the guitar and pounds the skins with his feet. Their music is unapologetic. It slaps you in the face and makes you sweat like it's a sticky, summer night. It cuts you to the core. It's the blues played the way it was meant to be played.

---
PLAYLIST:
| | | |
| --- | --- | --- |
| this is Mulligan Stew | playlist – www.mulliganstew.ca | What a weekend! |
| Dream in Blue | Los Lobos | Kiko |
| Big Chief | Dr John | Gumbo (Feature album) |
| Crazy little thing | David GoGo | Bare Bones |
| September fields | Frazey Ford | Edmonton Folk Fest sampler |
| this is Mulligan Stew | www.canadahouse.com | Coming UP- Romi Mayes Interview |
| It's not what you think | Dan Mangan | Postcards and Daydreaming |
| Let the good times roll | Dr John | Gumbo (Feature album) |
| Low Light Lady | Romi Mayes ( Interview coming UP) | Devil on Both Shoulders |
| this is Mulligan Stew | playlist – www.mulliganstew.ca | Coming UP – Romi Mayes |
| Romi Mayes Interview | | |
| Wonder How | Romi Mayes | Devil on both shoulders |
| Romi Mayes Interview | | |
| Devil on both shoulders | Romi Mayes | Devil on Both Shoulders |
| Romi Mayes Interview | | |
| Bee Sting | Romi Mayes | Devil on Both Shoulders |
| Mess Around | Dr John | Gumbo (Feature album) |
| Rolling Stones | Reuben and The Dark | Edmonton folk fest sampler |
| this is Mulligan Stew | playlist www.mulliganstew.ca | Coming UP – More Gumbo from Dr John |
| Good Man Good Woman | Bonnie Riatt and Del McClinton | Luck of the Draw |
| Junko Partner | Dr John | Gumbo (Feature album) |
| this is Mulligan Stew | www.coyotesbanff.com | Coming UP – Harp and Axe Interview |
| Wild Horses | Rolling Stones | Stripped |
| any day now | Long John Baldry | A thrills a thrill |
| this is Mulligan Stew | playlist www.mulliganstew.ca | Coming UP – Harp and Axe |
| Stack O Lee | Dr John | Gumbo (Feature album) |
| this is Mulligan Stew | comiing UP – Matt Rodgers from The harpoonist and the Axe Murderer | |
| Mathew Rodgers Interview | | |
| | Miss Quincy | |
| Mathew Rodgers Interview | | |
| they dnt make them like then used to | remix of new single | Soundcloud |
| Fire and Brimstone | Link Wray and Joey Welz | Brothers and Legends |
| this is Mulligan Stew | WWW.COYOTESBANFF.COM | |
| Here we go again | Norah Jones and Ray Charles | Featuring…Norah Jones |
| Me and my Arrow | Harry Neilson | The very best (The Point) |
| Hst | Bye everybody!!!!! | |
| Compared to what | Terence Blanchard with PJ Mortin | Breathless |
| | | |