hello
2021 Spring Wine Releases  – Hillside and Roche (Naramata  Bench)
THE SHOW
Hillside Winery and Bistro       Kathy Malone – Chief Winemaker (Naramata Bench)
A dozen interviews.
That's how many times I've talked to Kathy Malone for Tasting Room Radio.
She speaks on behalf of Hillside Winery and Bistro and been the spokesperson for  The Naramata Bench Wineries Assn.
Kathy is also Chairman of the BC Wine Council.
Trust me of this – she absolutely knows how to make memorable wines.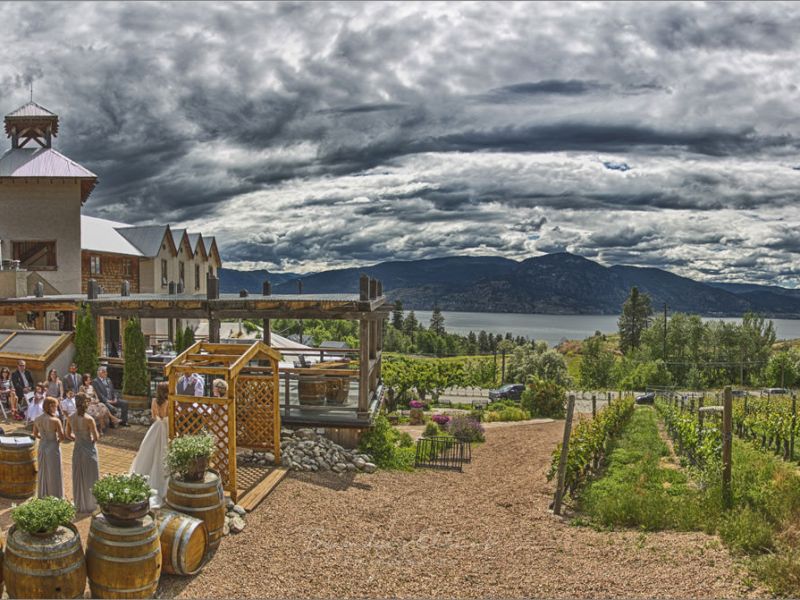 Kathy brings her new Hillside Spring Releases
(Above/Below means position of vineyard in relation to Naramata Road.  Kathy explains the nuances)
2020 Unoaked Pinot Gris.   Amazing mid-palate.  A winner.
2020 Gewürztraminer.  you can smell flowers and ripe fruit. Ginger and Guava on the palate.
2016  Merlot.  (Hidden Valley. Dickinson Vineyard)  (in pre-release)  (Below)
Coffee. Dark Chocolate. Ripe Cherry  $40.00
2018 Heritage Series Syrah 100% Hidden Valley Vineyard (above) $32.00
Coffee notes. Clove and dark fruit. Currents. Splendid.
2018 Howe Vineyard Cabernet Sauvignon. (above) $48.00
Black fruit and chocolate. The long hang time on vine  highlights beautiful flavours.
2015 Mosaic $54.00   Cab. Merlot. Can Franc. Petit Verdot. Malbec.  "Big Mo"
A fine balance of flavours and  discoveries in the mouth. Flying The Flagship of Naramata Bench.
Cellar up to 10 years.
FYI – The 2020 Rose and the 2020 unoaked Pinot Gris are released.
Kathy introduces us to their wonderful new Chef Evan Robinson and his new menu.
The May fundraiser #HospitalityHustle campaign.$1 from every bottle of Muscat Ottonel.
Bistro Hours – Wed-Sun 5pm-9:30 pm Take out and meal kit Wed/Sun 1-8 pm
Heated outdoor patio dinner service
Tasting Room
Wed/Sun 10am-5pm
And check out Kathy Malone's Virtual Tasting opportunities online.
Roche Winery – Penelope and Dylan Roche
Had Meg and I stayed on the Naramata Bench, Penelope and Dylan would have been our next-door neighbors.
They bring such wonderful spark to the valley.
Penelope grew up in the very heart of French wine country. Chateau Les Charmes – Haut Brion.  Dylan in North Vancouver.
I laugh every time I type that line. But there's no shortchanging either one of them.
They trained in classrooms and cellars. Learned winemaking all over the World and then chose to make their stand in – the Okanagan Valley!
"Our strength is a combination of experience in vineyard management and winemaking and a precise appreciation of the link between the two"
Here are their Spring Releases:
 2019  Texture Pinot Gris. floral notes. Apple then lime in the mouth. Very engaging. $21.90
2018 Traditional Pinot Gris. Vanilla. Apple.. Beautiful mid-palate.  Pear and Lemon.  Loved this front to back. WoW. $28.90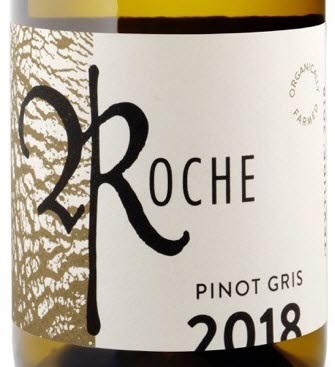 2017 nuances entry level Bordeaux but waaaaay better than many. 58 Cab Franc/25 Merlot/17 Cab.  Herbs. Cassis.Blackberry  $32.90
2016 Chateau 41 Cab Franc/35 Cab/24 Merlot vanilla.black currant .pipe tobacco. tannins & acidity. Think cellar. 14 months. 50% New French of course. $49.99
FYI – They are now open to "futures" on their wines.
The Black Book Wine Club is very popular. Do you like their wines?  Join the club.
Growing and farming under organic discipline.
Tasting Room open 11 am-5pm
For Pete's sake- try the Chardonnay!
Roche has all the talent and smarts to be one of the wineries leading BC into the future.  For me, where they lead, I follow.
Stories we're working on:
Cowichan Wine Festival
Tightrope Spring Releases
Clos du Soleil Spring Releases
Alderlea Spring Releases