hello

Welcome to The Neighbourhood. 
 

Podcast: Play in new window | Download
Tasting Room Radio is heard on Vancouver's newest FM station. Roundhouse Radio 98.3 and is 5 blocks East of Gastown in  jumping East Van.
I thought I'd walk the neighbourhood and talk to the chefs and somms.. Guests include:
Sean Reeve – The Mackenzie Room.  On Powell
Jason Sussman and Gino Di Domenico of Tacofino in Gastown
Also Pierre Deschamps. Director of the documentary Noma: My Perfect Storm
About the restaurant in Copenhagen that won World's best restaurant four times.
THE SHOW
Sean Reeve – Chef/Partner The MacKenzie Room 415 Powell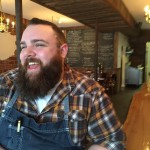 Created out of a passion for food, drink and sharing both with good friends and partners Andrew and Katie Jameson.  They  all wanted  to share their  love of honest food and delicious drink with all of us, and also  helped us create a restaurant we are proud of . They believe that fresh ingredients and exceptional service are what you deserve, they also  think a delicious local beverage paired with food from around home should be your routine.  They search for the best quality ingredients the west coast has to offer,  get dirty and happy finding them for you, so you can get happy and full eating them.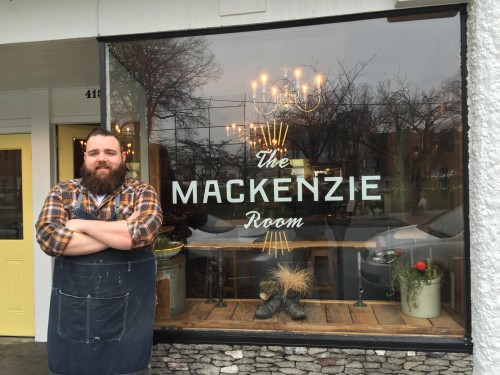 "Our happiest surprise of the year. Co-owner Sean Reeves is a fiercely talented chef with an intrinsic understanding of what it takes to make local food sing in season without pretentious falsetto. Lovely room, too."  Scout Magazine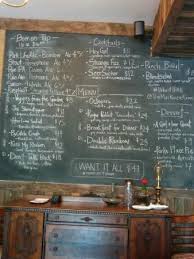 NOMA:  My Perfect Storm           (Documentary)
Pierre DesChamps – Director.   On the phone from Paris
After winning a Best Restaurant In The World award in 2010, 2011, 2012, and 2014, chef Rene Redzepi discusses his Copenhagen restaurant Noma and how his culinary philosophy has shaped its success. This isn't just another foodie film, it's also a movie about place, immigration (the Danish-born Redzepi talks frankly about his Macedonian descent), and the importance of being true to your locale.
A once-ridiculed experiment by chef René Redzepi, the resto and its free-associative menu of Nordic-based cooking – marked by an eclectic assortment of native vegetables with "meat as the backup singer" – was serving "crowds" of 15 when word of Redzepi's innovation began to spread.
What followed was an unlikely rocket to the top of Pelegrino's famed 50 Best Restaurants list, and a four-time stint as "the best restaurant in the world." And then some things happened.
Pierre Deschamps' Noma: My Perfect Storm is a remarkable documentary, a 33-month fly-on-the-wall experience of a restaurant and its resident genius on top of the world, losing their balance and attempting to right themselves.
Noma provides a busy plate of events and insights, from the complex psychological profile of its central character – a mercurial, Macedonian-born chef with an outsider's chip on his shoulder – to the eccentric outside characters (including a Swedish mushroom expert and a Scottish sea urchin harvester) whose provisions inspire some of Redzepi's wilder culinary visions.
But the central narrative is the rough journey of a small team of epicurean artists dealing with life under the world's microscope. Michelin stars are won and lost. Top spot at Pellegrino is suddenly not a given.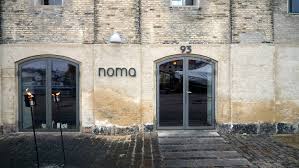 There is an outbreak of food poisoning, and Redzepi and his acolytes suddenly find themselves questioning their priorities and seek to rediscover their joy.
"A foodie's valentine." New York Times
Screens at VanCity Theatre
Jan 31 04:15 pm  Guests:  Royal Dinette's Head Chef Jack Chen, Chef Rasmus Leck Fischer, Sous Chef Erik Køllgaard Pedersen will be in attendance
Feb 02 01:00 pm
Feb 03 08:20 pm
http://www.viff.org/theatre/films/fc8789-noma-my-perfect-storm
 TACOFINO GASTOWN  – Jason Sussman & Gino di Domenico
We finish back in the neighbourhood at Tacofino in Gastown
Tacofino Gastown  is celebrating its one year anniversary by giving back to customers and the local community. Today!!
TacoFino Taco Bar  (15 West Cordova  will be serving its famous Baja-style fish tacos at half-price ($3 per order) on Saturday, January 30 (11 a.m. through midnight).
All proceeds will be donated to Potluck Café Society  an outreach program in Vancouver's Downtown Eastside aimed to create jobs for people with barriers to employment and provide healthy food options.
For every use of the hashtag #tacoversary from now until January 30, an additional $1 will be donated by Tacofino to the local outreach program.
Tacofino's Gastown location opened last January, and features an 80-seat dining room, 20-seat lounge, and 16-seat patio in addition to their Burrito Bar take-out counter.
Guests are the founder Jason Sussman and partner Gino di Domenico.
It's a great story about one single food truck in Tofino that gets so popular they're convinced to bring their concept into Vancouver with two more trucks which  leads to 2 restaurants in Vancouver and one more in Victoria!! (with another location hinted at in this interview).
They honour Ocean Wise and as you can see – give back to the community.
Grab a fish taco Saturday at half price. You will feel better knowing you're stuffed and helped people at the same time.
tacofino.com/gastown-home
Podcast: Play in new window | Download
STORIES WE'RE WORKING ON:
38th Vancouver International Wine fest
Savio Volpe – what a find