hello




TWO special guests in the first hour of this week's Stew..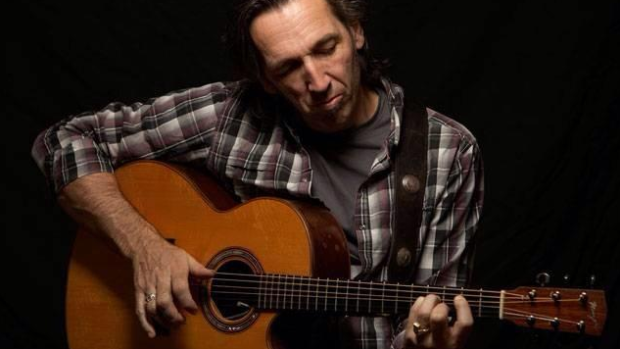 Stephen Fearing is one busy guy.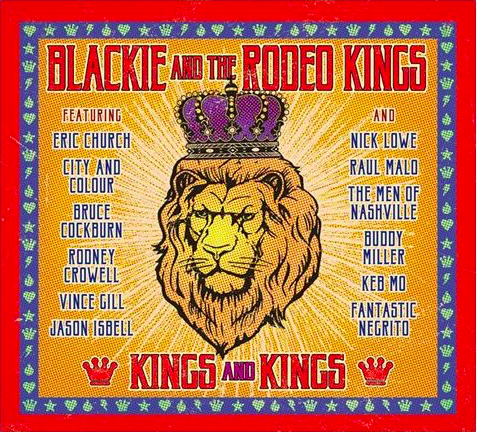 He's currently in the Maritimes touring with Blackie and the Rodeo Kings..who are about to release  their much awaited Kings and Kings.
However Stephen has his own agenda.
Yes he has a new album coming early in the New year but he's about to release on Monday his  first single called Blowhard Nation.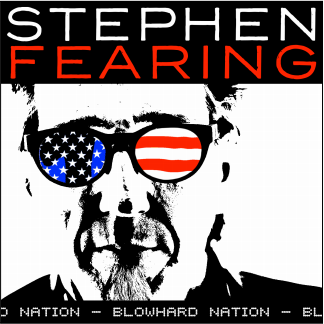 It's a protest song about the current political race in the USA but really focuses on Donald Trump.
Neither of us have seen a lot of artist push back from his fear mongering but Stephen is more than ready to have a go.
He says he'll get a lot of social messages..we'll keep an eye on that.
Mulligan Stew is honoured to be the first  show anywhere to play the song …
"I love the word blowhard – I imagine a man with a red face and neck rolling over the knot of his conservative tie. The last thing I saw before heading into the bush to write this batch of songs was the cover of a magazine featuring Donald Trump in full sneer. At that point it seemed inconceivable that such a loud-mouthed bully / con-artist could become the Republican nominee," Fearing explains.
By releasing the song early, Fearing hopes to contribute to the conversation about the potentially catastrophic global impact of a Trump presidency and use the song to try and help some of the people Trump is vilifying in his campaign. With this in mind, Fearing is donating his proceeds from the single to War Child, a charity which helps children in waraffected areas through education, opportunity, and justice.
Blowhard Nation is the first single from Every Soul's a Sailor (album available January 14, 2017). Over the course of his celebrated career Stephen Fearing has collaborated with artists such as Shawn Colvin, Richard Thompson, Sarah McLachlan, Tom Wilson, Colin Linden, and Margo Timmins. When not working behind the microphone, Fearing spends his time teaching songwriting and producing, working on projects like Suzie Vinnick's JUNO-nominated album Happy Here.
The lyrics: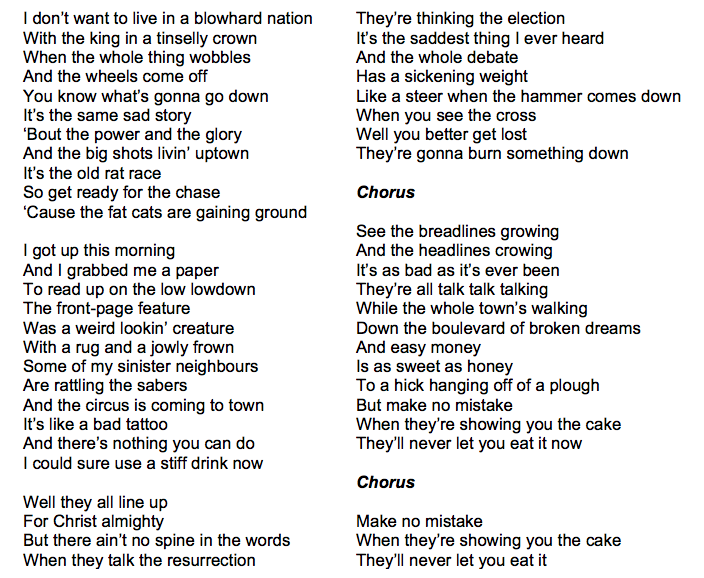 ---
Royal Wood

And a quick talk with   Royal Wood who's passing through the West this weekend. Vancouver/Victoria this weekend. Alberta next
Enjoy the playlist!!
-TDM
PLAYLIST:
| | | |
| --- | --- | --- |
| A World Between | Royal Wood | Ghost Light |
| Try a little tenderness | Otis Redding | My Blueberry Nights |
| Satan pulls the strings | The Avett Brothers | |
| Sweet little 66 | Steve Earle | Exit O |
| www.CanadaHouse.com | Coming UP – Bob Marley Live in Boston | |
| Lively Up ourself (live) | Bob Marley and the Wailers | Easy Skankin Live in Boston 78 |
| 17 Horses | The Crooked Brothers | Lawrence, Where's my knife? |
| Mulligan Stew Year 20 and counting | Playlist www.mulliganstew.ca | Coming UP – The Frames Live |
| Lay me down/Ring of Fire (live) | The Frames | Set List (live) |
| Cry Love | John Hiatt | best of |
| Stephen Fearing Interview | Includes Blowhard Nation single | |
| Royal Wood Interview | Ghost Light Tour | |
| Good to be young | Royal Wood | Ghost Light |
| | | |
| thanks to CanadaHouse.com | Coming UP – Fleetwood Mac | |
| Dust my Broom (live) | Fleetwood Mac | Preachin the Blues |
| Celebrated Walking Blues | Taj Mahal | Taj Mahal |
| www.coyotesbanff.com | Coming UP – Los Lobos | |
| Dream in Blue | Los Lobos | El CANCIANERO |
| There will be time | Mumford and Sons | Johannesburg EP |
| Baby Please don;t go | Harry manx | Dog my Cat |
| TD Mulligsan | Mulligan Stew | |
| Rider | Ry Cooder | Music by Ry Cooder |
| Mulligan Stew Year 20 and counting | Twerry David Mulligan | |
| California | John Mayall | Along for the Ride |
| Memo from Turner | Mick Jagger | Very best of |
| mulligan stew – for you | www.mulliganstew.ca | |
| Dixie Chicken (live) | Little feat | Waiting for Columbus |
| Tripe Faced Boogie | Little feat | Waiting for Columbus |
| | | |