hello

Author Alex  Prud'Homme arrives with tales of Julia Child.  He wrote her first  book My life in France.  Now comes The French Chef in America..it's the rest of Julia Child's story.
We taste our way through some of the Canadian wines coming to the next Vancouver International Wine Festival, where Canada is the feature region.
Guests include DJ Kearney and Harry Hertscheg.
And finish with stories on Sea Star, Haywire and Left Field Cider.
Podcast: Play in new window | Download
THE SHOW
Alex Prud'Homme – The French Chef in America:  Julia Child's Second Act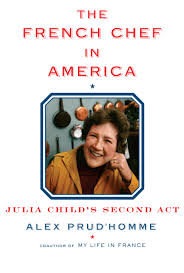 Julia Child is synonymous with French cooking, but her legacy runs much deeper. Now, her great-nephew and My Life in France coauthor  Alex Prud'Homme vividly recounts the myriad ways in which she profoundly shaped how we eat today. He shows us Child in the aftermath of the publication of Mastering the Art of French Cooking, suddenly finding herself America's first lady of French food and under considerable pressure to embrace her new mantle. Every bit as entertaining, inspiring, and delectable as My Life in France, The French Chef in America uncovers Julia Child beyond her "French chef" persona and reveals her second act to have been as groundbreaking and adventurous as her first.
In 2004 Alex helped Julia Child write her memoir, My Life in France, about her "favorite years" — 1948-1954 — when she and her husband Paul lived in Paris and Marseille. (Paul was his grand uncle, his grandfather's twin brother.) In France Julia experienced "a flowering of the soul" and discovered her raison d'etre in cooking. They  worked together for eight months, until Julia died in her sleep two days shy of her 92d birthday. He spent another year finishing My Life in France, published in 2006. The book reached #1 on the New York Times best-seller list.  In 2009, it inspired half of Nora Ephron's film "Julie & Julia," which starred Meryl Streep.
In 2014, a decade after working on My Life in France, he circled back to answer a few questions about Julia that had tugged at his curiosity: what was it like for the Childs to retire from the Foreign Service in 1961, and settle in Cambridge, Massachusetts? How did Julia first appear on Public Television in 1963, win an Emmy in 1966, and land on the cover of Time in 1967? And what led her to the White House, the Queen of England, James Beard and Colonial food, to leave Public TV for Good Morning America, and to become America's first true celebrity chef?
.
Julia reached the peak of her celebrity in the Seventies – epitomized by Dan Aykroyd's famous "Save the Liver!" parody on Saturday Night Live in 1978 . Researching this era Alex  discovered a trove of articles, scripts, documentary footage, correspondence, and notes about unpublicized or forgotten aspects of the Childs' lives. Interviewing Julia's colleagues, he learned how disciplined, hardworking and resilient she was, how deeply she loved her family and friends, the breadth of her culinary knowledge, the depth of her generosity, creativity, curiosity, and natural humor. "The idea," she said, "was to take the bugaboo out of cooking."
http://www.alexprudhomme.com/about-alex/
https://en.wikipedia.org/wiki/Julia_Child
https://www.facebook.com/JuliaChild
Vancouver International Wine festival – Feature region CANADA (two parts)
The 2017 festival runs from Feb 11 through the 19th and as always we will be there.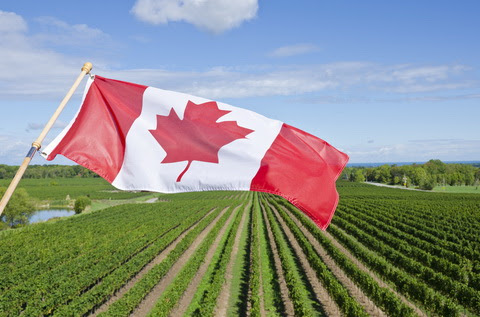 In celebration of Canada's 150th Birthday, the 2017 festival features Canada as the theme country with 76 wineries from British Columbia, Ontario and Nova Scotia, nearly one third of which are participating for the first time. This marks the largest gathering of Canadian wineries ever at an international festival. "VanWineFest 2017 offers an unprecedented showcase of Canadian wineries, principals and wines alongside their international counterparts in the Tasting Room," says  our guest VIWF executive director Harry Hertscheg. "Let's celebrate!"
Pouring  and speaking on Ontario wines – Magdalena Kaiser Wine Marketing Association of Ontario
Pouring a speaking on Nova Scotia wines – Asha Hingorani.  Canadian Vintners Association
Pouring and speaking on BC Wines – DJ Kearney  NewDistrict.ca
Part Two – We're joined by VanWineFest  Executive Director Harry Hertscheg who always comes through  what the audience wants to hear.
Harry gives newbie's  a quick history lesson and then  on to "The Show".
If you're looking for answers about this year's festival, don't miss this segment.
CANADA 
 British Columbia
 NOVA SCOTIA
ONTARIO
A trio of artisans:  Sea Star/Haywire/Left Field Cider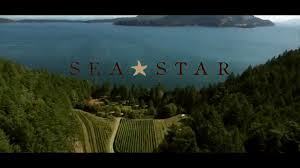 David Gouge from Sea Star about life on Pender Island and how he's raised his profile in Vancouver's best restaurants. www.seastarvineyards.ca
Christine Coletta. (Okanagan Crush Pad)  After establishing a fine career in wine marketing , CC  reinvented herself as co-owner of Summerland's Okanagan Crush Pad Winery, a custom winemaking facility that is home to the Haywire and Narrative labels as well as wines made for other vintners.  They were  named Innovator of the Year for 2013 from the Thompson Okanagan Tourism Association and were also celebrated by BC Business Magazine as one of the Top Innovative Companies in BC for 2013. She was inducted into the BC Restaurant Hall of Fame.
If you're at all interested in the direction BC wines are headed, then look no further than Christine Coletta and those working with her at Okanagan Crush Pad.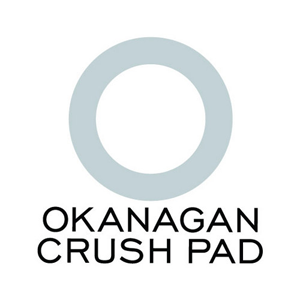 Theresa Petersen – Left Field Cider (Logan Lake)  Helping to lead the cider breakthrough in BC  is this female driven Cidery. Cider works with most BBQ dishes, salads and anything with apples in it and it's also a perfect patio sipper  They are SO left field!!
Podcast: Play in new window | Download
STORIES WE'RE WORKING ON
Christmas gifts
Wines of the Year