hello

Podcast: Play in new window | Download
The Wine Diva visits Painted Rock and hands us 6 wines to watch
Makini Howell. The vegan queen of Seattle
Hester Creek rocks the Golden Mile
Susane Balbo

[divider]
The Show
The Wine Diva has two stories this week.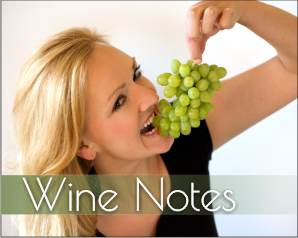 First is about the remarkable destination known as Painted Rock.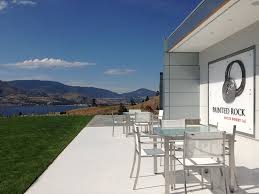 Combining award winning wines and a profile that strides across the
landscape with ease.
John Skinner opens his winery and BOOM..he's holding two Lieutenant Govern
awards.

Talk about making your presence felt.
Finally after two years of planning John has opened his new tasting room and
event center just South of Penticton, overlooking Skaha Lake.
If you can't get there not to worry.
Daenna van Mulligan
– The Wine Diva – will take us through the two wines
they poured at their opening.
Chardonnay and Syrah
!
The Daenna has a half a dozen wines she's been reviewing and we pass those
on to you. Enjoy!
Upper Bench Estate Winery Merlot
Mt. Boucherie Family Estate Summit Reserve Blaufrankish
J.G. Carrion Cristallino "Jaume Serra" Brut Nature Reserva Cava
Bodegas Ateca 'Garnacha de Fuego
Howling Bluff Sauvignon Blanc~Semillon
TIME Estate Winery White Meritage
[divider]
Makini Howell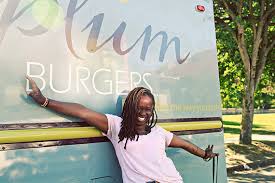 www.plumbistro.com Plum Bistro,
Seattle's wildly popular vegan restaurant, is known for its delicious and
innovative vegan recipes using local ingredients. Now there a cookbook to go
with the restaurants. Sure to please both vegans and meat-eaters, Plum:
Gratifying Vegan Dishes features Plum's flavorful, comforting dishes for
brunch, soups, salads, entrées, desserts, and more. Makini Howell's book
features 60 recipes, including Pesto Plum Pizza, Good Old-Fashioned French
Toast, Barbecue Oyster-Mushroom Sliders, Fresh Blueberry Shortcake, homemade vegan pasta, and more.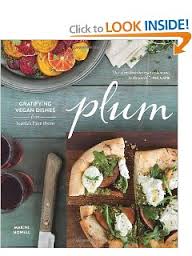 Makini Howell has been passionate about creating a chic dining experience
that appeals to vegans, foodies, and omnivores alike since her days of
living in New York City. In 2005 she moved back home to Seattle with the
goals of redirecting her family's restaurant business and creating a new
perception of veganism. Makini is focused on using organic and non-GMO
seasonal produce and herbs from family-owned farms in combinations that are
both comforting and unexpected. As an entrepreneur she has developed a
sustainable business model using what the earth provides to supply
wholesome, nourishing food.
Couldn't wait to ask Makini why many vegans are opinionated and such a pain.
She agreed.
[divider]
Hester Creek  
Hailing from the Niagara region, it seems natural that Rob Summers figures
large in the Canadian wine industry After acquiring an Honours Degree in
Food Science (BSc, Hons) from the University of Guelph he worked at
Hillebrand Estates, Henry of Pelham, Cave Spring Cellars, and Peller
Estates. While at Peller, Rob directed VQA winemaking for two vintages in
the Okanagan where he saw the vast potential that the south Okanagan Valley
held, and was inspired to relocate his family to Osoyoos He joined the team
at Hester Creek Estate Winery in 2006 and his signature winemaking style has
since gained accolades from his fellow winemakers and seasoned wine experts
alike.



Born and raised in the Barossa Valley in Australia, and after earning a
Bachelor of Agriculture Science at Adelaide University, Mark Sheridan went
on to work for some of Australia's largest wine producers. Mark was
attracted to BC, as he saw the Okanagan as the world's next wine frontier,
so in 1999, he moved to Canada to be director of vineyard operations for
Vincor Canada. He was recognized for his talents and called "a rising star
in a young industry".
Now, as Hester Creek's general manager, Mark oversees all aspects of the
winery's business, from viticulture through to the finished wines and then
into the marketplace
While tasting and talking about their new Fall releases we also talked about
wine shipping laws, the growing season and The Okanagan today.
[divider]
Susana Balbo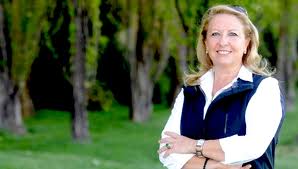 In a country dominated by male winemakers, Susana Balbo stands out not only
for her gender, but for her incredible skill and experience. She has been
making wine since she earned her enology degree in 1981, and she has
probably produced a wider variety of wines than any other winemaker in
Argentina. Susana was the first Argentine winemaker to be hired as a
consultant to make wine outside of Argentina. She has made wine in
Australia, California, Chile, France, Italy, South Africa, and Spain, and
she spends a month each year in a different wine region of the world
studying with local winemakers and growers. After twenty years of producing wines for others, Susana decided it was time
to apply her education and experience to her own wines and put her name right on the bottle.
Susana strives for balance in her wines, with layers of complexity coming from the individually fermented varietals. She wants
people who drink her wines to feel that every sip from the glass is as
exciting as the first.
www.dominiodelplata.com.ar
[divider]
STORIES WE'RE WORKING ON
The 62 Annual Niagara Food and Wine festival
Bob McGown
Ron Power
Nicolette Novak
Charlie Pilliterri